PDI - Public Display of Inappropriateness


Although Geneva is small and often referred to as a village,
it's international. All the big world organizations are present in village.
Especially around where I live, there are waves of never-ending people.
Sometimes the urge to walk to a destination wins over
the dread of crowded transportation, even how convenient it is.
Plus, I've seen some disturbing scenes on the tram. More than once.





It was one fine day when I got on the tram to the other side of the lake.
The tram car I got on seemed particularly packed with people,
I maneuvered through the other passengers to the adjacent car.
It was more sparse, and as I was going further in the car,
something made me stop on the spot.

I saw a lady breast-feeding a baby in her seat, facing me.

Actually it took me five steps until I registered
the wildly vivid image before my eyes and stopped dead mid-tram.

Frightened and embarrassed, I turned my back to the on-tram nursery.
I could feel going pale. The blood in my face withdrew so rapidly,
then suddenly it changed its mind about the direction and rushed back
into my face to make me blush. What a weird sensation.

Looking out the window, I recalled one beautiful day in Paris.

While there, my friend Emu graciously let me stay at his apartment.
He generously welcomed a mutual friend of ours, Donatello,
and Donatello's friend, Mohamed.

Since Emu worked and the rest of us three were on vacation,
we explored the City of Lights together from time to time.

An incident happened when we went to see Notre Dame de Paris.
Out of the blue, I heard a loud "Ewwwwwwwww" from behind me.
When I turned to the source of the cry,
I saw Mohamed's contorted grimace in sheer disgust.
And Donatello was having an equally dramatic reaction next to him.

Reenactment:

Yas:"What, what?!?! What's going on??" (Startled)
M:"Didn't you see it?!" (Dramatic)
Yas:"No, what are you talking about??" (Clueless)
D:"That Gypsy woman over there was just lactating into
a McDonald's drink cup!!"
Yas:"HUH!? WHAT!? WHERE!?" (Still very clueless)
D&M:"There!!!" (Pointing behind us)
Yas:"HUH? I don't see it!!" (Feeling left out by now)
D: "Well, lucky you, it was gross." (Dry)

Even though I was fortunate enough not to have witnessed
this gruesome sight, I was still grossed out by the colorful description
Donatello gave me.

Breast milk in a McDonald's cup. Hmmmm...

Just the other night,
I saw another lady on the tram nursing a baby across from me.

Am I the only person here who finds this absurdly inappropriate?
Obviously, I'm not from here, but is this within the Swiss social norm?
Have I spent too much time in the land of Freedom and Puritanism?

Come to think of it, Europeans are immune to nudity.
At least to breasts...

I've seen, to my horror, a number of ladies sunbathing topless
on the coast of the French Riviera.
They lie around on the beach with the air of je ne sais quoi.

I've heard from friends and alike that some saunas and spas in Europe
are coed and no swimsuit required.

O, gracious…
How horrific would it be for me to be surrounded by
raw, naked breasts…

Don't get me wrong, I admire women.
I love watching the annual Victoria's Secret Show.
It's just that I appreciate subtlety and modesty.

Well, like they say, "When in Geneva, do as Genevoises do."

Maybe this public display of inappropriateness might seem surprisingly
appropriate once I take off my conservatism and a towel in the sauna.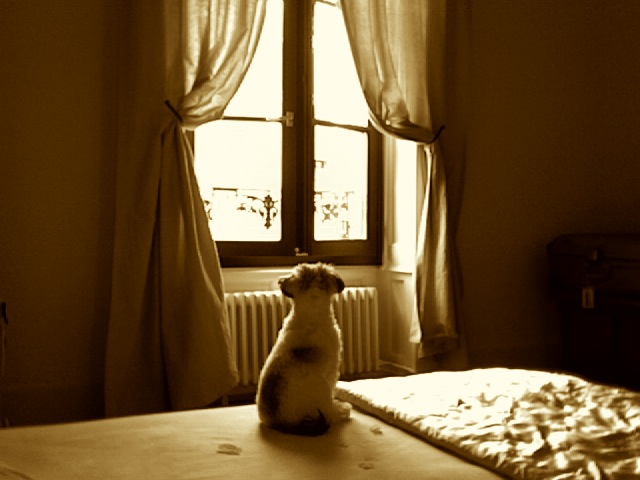 気まま我儘に生きるYasの人生を、正直率直に、そして飾らなく語るブログです。 This is a blog where Yas talks about his life in a foreign land seen through his bizarre and frivolous, yet sincere eyes
by Yas-Unprescribed
ブログパーツ
このブログに掲載されている写真・画像・イラストを無断で使用することを禁じます。Copyright © Life Without A Prescription - 処方箋無しの人生 All Rights Reserved