Expat Expo


It's been like 6 weeks since I arrived in Geneva.
We got a plenty of things to figure out.
We need a new general practitioner, dentist,
vet, and other things.

This "Expat Expo" promised that we'd find them there.
So, there we went on one fine Sunday.





We took the bus No. 5 from Cornavin Station.
A few stopped later, a man I recognized got on the bus.

What a small village!!

I met him in a park when Truffle and I went for a walk.
He approached me unassumingly, yet determinedly
he asked me what kind of dog Truffle was. I explained
to him that he was a Morkie. Then out of the blue,
he asked me, "Are you a Filipino?"

Of course not. I'm Japanese. So I thought, but simply
said, "No."

He then posed me a series of questions.
Like,
Where I lived before Geneva, where I was from,
How long I was gonna be here, if I liked Geneva,
the population, problems, disadvantages of Tokyo, etc.

You can imagine how scared and skeptical I was of this man.
Am I to be kidnapped to Iran? Are his men hiding near by?

(He said he's from Iran and the country is overpopulated and
has a shortage of water supply. How random!)

But then again, out of left field, he mentioned
how the Japanese ambassador in Switzerland talked about
houses in Tokyo are small.

"Wait, is he someone I should befriend so that I can get a job
in the UN? Is he an important Iranian official?" I wondered.

Ambitious and curious, I asked him how he knew the ambassador?

"Why? Why do you want to know," he asked.

Unwilling to confess my secret ambition, I said,
"Oh, you know, that's a high-profiled person, you don't meet
an ambassador every day."

His response; "He's not such an important person.
The ambassador in the USA, yes, but in Switzerland, no."

How audacious of this man to degrade the ambassador's status!!
He must be more important than an ambassador in Switzerland!!
But I never got to the bottom of it.

He also happened to get off the bus at the convention center.
We walked quickly ahead of him so that he wouldn't see me.

The expo was already crowded with other expats.



There were a lot of real estate agencies who sell uber expensive
properties. Some potential local performing groups for me, but else
there were no doctors, lawyers, or other things this expo promised.

Not as fruitful as we hoped, but at least we had something to do.
To properly end this expat day, we had lunch at McDonald's.
I wanted to go to Starbucks next door after the lunch.
But I'll save it for another day, when I really need a pick-me-up ; )



Click on the banners below and help me with my blog ranking!!
Thank you very much ; )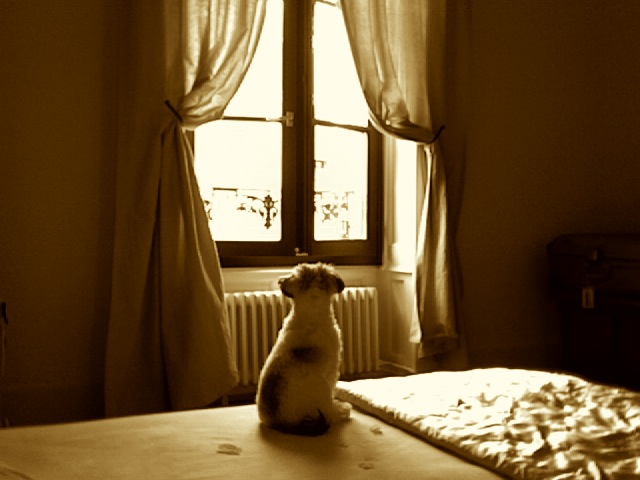 気まま我儘に生きるYasの人生を、正直率直に、そして飾らなく語るブログです。 This is a blog where Yas talks about his life in a foreign land seen through his bizarre and frivolous, yet sincere eyes
by Yas-Unprescribed
ブログパーツ
このブログに掲載されている写真・画像・イラストを無断で使用することを禁じます。Copyright © Life Without A Prescription - 処方箋無しの人生 All Rights Reserved