Farm Animal Expo


The arrival of our sea cargo was the first sign of this dreadful torture.

Moving... Life's necessary evil.

Well, it wasn't as bad as I expected.
But of course, because we weren't the ones doing the heavy lifting,
the moving people were.
Still, unpacking is labor-intensive, I say.

So we need to get away from this familiar mess.
And what's a better place and a place filled with gentle animals?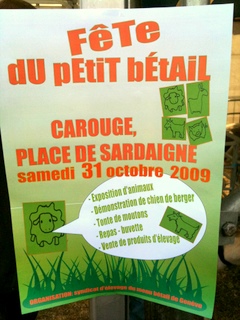 Steven LOOOOVES animals.
His dream is to have a hobby farm.
He wants sheep and goats and shit.
I had never heard of a dream like this before I met him.

So, it was no surprise when he suggested that we go to this
"Fête du petit bétail" expo.

Like usual, we could not really find any details of this mysterious
farm animal expo, so we just took a leap of faith and went there.

But not without some other victims.

We invited my French friend and his girlfriend to join us.
Mr. Jazz said "We haven't seen sheep and goats for a while, why not!"

So, there we were, at Place de Sardaigne.
I was half-expecting there to be nothing, but I was pleasantly wrong!
Look at all the sheep and goats and what not!!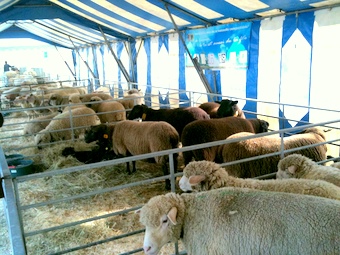 We were too late for the sheep sheering demonstration,
but found this was on the ground.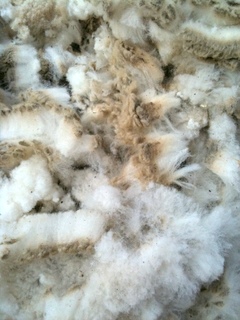 Baby sheep and goats were there, too, and they were SO adorable!!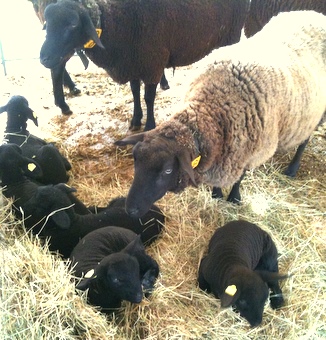 This whole place smelled like a farm. Duh.
But when we were around goats,
I could smell the same fragrance as the goat cheese!!

OH... I cannot stand it. Especially when I can taste it on my tongue.
The French and the Swiss would say that I'm too Japanese, but
the gaminess of goat cheese sickens me to death.

If you ever wanted to kill me, just throw a whole chunk of goat cheese
in my mouth and it'd be done. An easy receipt for a perfect crime.

So, when Mr. and Mrs. Jazz were commenting how "it smells good,"
around the animals, I was not at all sure if they were kidding or serious.

The smell of these delightful (?) games made us hungry, but since
I was very adamantly opposed to getting any food from there
(only lamb and stuff; also the stuff I don't eat),
we went to a restaurant in the vicinity.

I had a quiche Lorraine and salad. They were both quite delicious.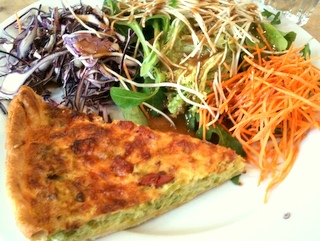 Satisfying amount of veggies and a nice hearty slice of the quiche.
The quiche was really moist and soft on the inside,
but the shell part and the top were nice and crispy.
I think $16 for this meal is a good deal.

Le Cheval Blanc
Place de l'Octroi 15
1227 Carouge

On the side of this restaurant's building grows beautifully colored
vegetations (Ivy? I'm not sure).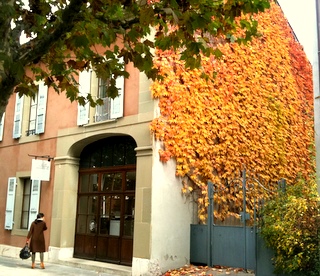 "Ah, autumn in Europe, isn't it so European and fair,"
so I thought as I imagined having a wall like this for our balcony.

Just stunning.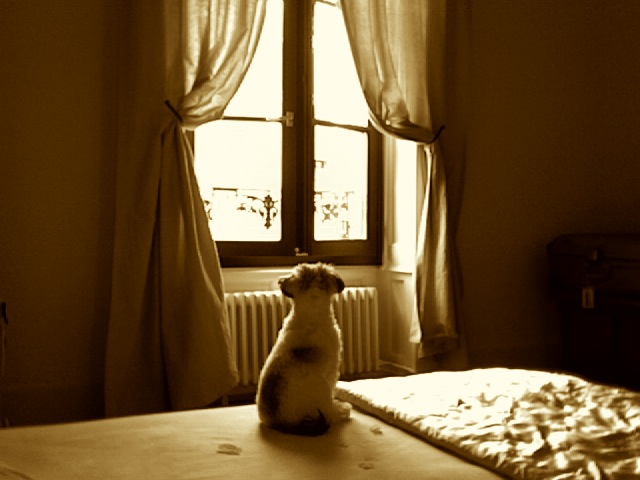 気まま我儘に生きるYasの人生を、正直率直に、そして飾らなく語るブログです。 This is a blog where Yas talks about his life in a foreign land seen through his bizarre and frivolous, yet sincere eyes
by Yas-Unprescribed
ブログパーツ
このブログに掲載されている写真・画像・イラストを無断で使用することを禁じます。Copyright © Life Without A Prescription - 処方箋無しの人生 All Rights Reserved