Kinky Germany


I love the Germans.
When I hear German, I feel strangely aroused.
I would love to have an Aaron-Eckhart-look-alike to
whisper something in my ear in German.

Hmmmm...



Some time ago, I had a few friends tell me that
the Japanese and the Germans were kinky.

I don't know if such a claim is valid, but ever since,
I developed this strange fondness of the Germans
due to this supposed-shared common trait.

This trip was the perfect opportunity to examen their kinkiness.
(Un)fortunately, I'm happily married, so I can't quite go physical
with my exploration. So, instead, I observed the city.

This seeming innocent Christmas window display.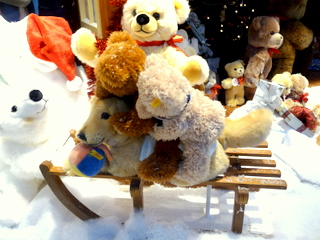 Well, this is all animated. This sleigh was rocky back and forth,
and it looked like the dog and the two bears were having a lovely
threesome on a horseless open sleigh.
Even other windows appeared suspiciously suggestive.
(It's not just my dirty mind, my other travel companions found it so.)

After having seen such scenes of joy and what not, we took a break.
At a Dunkin' Donuts.
But look, the donuts look strangely german.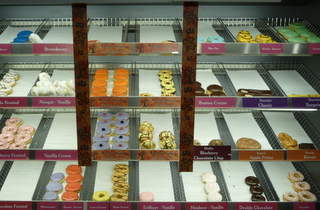 Brightly colored donuts. I wonder how they get them so bright.

Moving on to Altstadt, even in this solemn place, kinkiness can be found.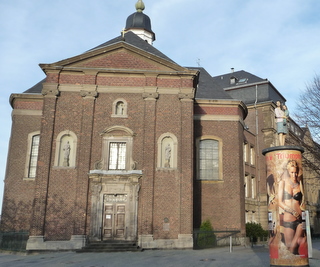 A old-fashioned building and a barely-dressed lady. Quite a tandem.

In my day trip to Koln, I found more bizarre things.
On a shopping street, I ran into this.


A rama. Out of nowhere. Cute yet weird, right?

Then these in a bakery.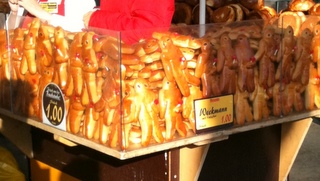 Human-shaped Pretzels holding red lollypops.
Some of them are holding the candies very close to the waistline...

I needed to use the restrooms, so I popped in a department store.
And this sign was in my face.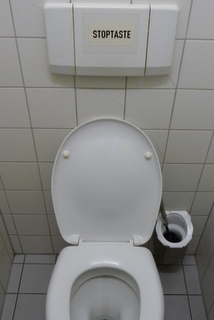 STOP TASTE

It sounds oddly imperative. "STOP, TASTE BEFORE YOU FLUSH"

No, thanks, I say. I'm sooo not into that.

But maybe kinkiness is one side of the same coin,
the other side being cuteness.

The kinky Japanese produced the worldly-famous symbol
of cuteness: Hello Kitty.
And the entire country is filled with other cute products.

So, it was no surprise I saw so many cute things in Germany.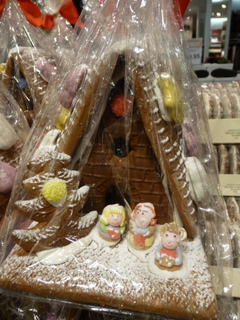 A gingerbread house.
A perfect gift for the season ; )

This trip was fun.
I hope to return to Germany soon for more kinky fun!!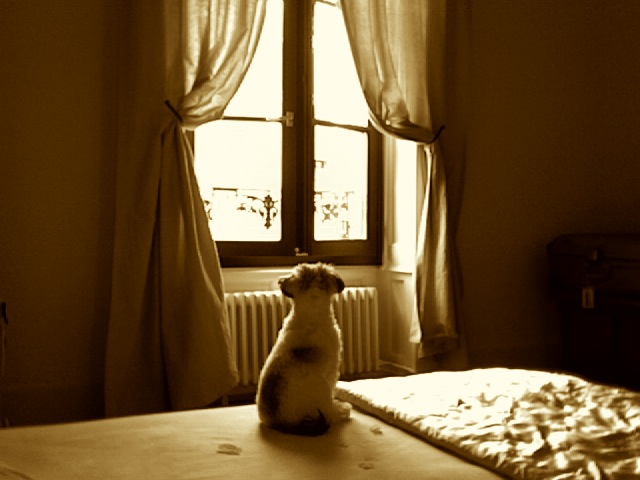 気まま我儘に生きるYasの人生を、正直率直に、そして飾らなく語るブログです。 This is a blog where Yas talks about his life in a foreign land seen through his bizarre and frivolous, yet sincere eyes
by Yas-Unprescribed
ブログパーツ
このブログに掲載されている写真・画像・イラストを無断で使用することを禁じます。Copyright © Life Without A Prescription - 処方箋無しの人生 All Rights Reserved