Truffle and the Paparazzi in Prague


I love my little doggy to death.
I love him so much that I wanna throw him against a wall.
(Not literally, of course)
And like every parent praises their child,
I think he's the most handsome boy ever!
Well, it seems I'm not delusional about that after all.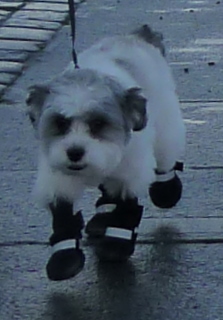 The number one frequently-asked question about Truffle;
"What kind of dog is he?"

Once and for all, let me tell you, he is a Morkie.
Morkies are what people call a "designer hybrid."
Half Yorkie, half Maltese.
Neither of these breeds shed,
so Morkies are hypo-allergenic.

There for a while, people thought he was a Shih-tzu,
or a miniature sheep dog, if such a breed existed.

Given the time and the place, we wanted to weather-proof
our little puppy. So, we got boots and a bodysuit for him.

Result: people just swarmed around Truffle
like Paparazzi to Britney Spears.

Look.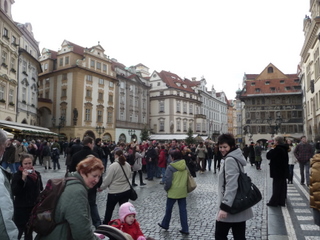 I was merely taking a picture of the beautiful scenery,
but they were fixated with my dog.

I hear people talking about him all around. They usually say,
"Look at the puppy, he's got booties on!!"
The Japanese tourists usually add, "and he doesn't take them off!!"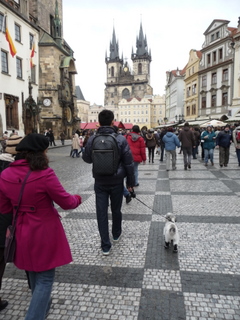 See, that girl in the bright pink jacket is pointing at my baby.

And only a few seconds later,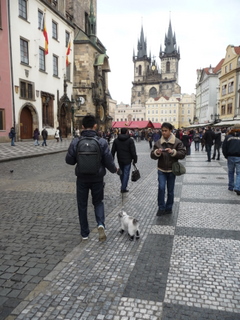 Another paparazzo approached me to take a picture of Truffle.

If we charged even 10 cents when someone took pictures of him
during this trip, we'd have enough money to buy a Louis Vuitton trunk.

I don't mind people admiring Truffle's beauty,
but they often obstruct my picture composition...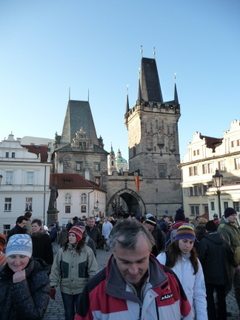 Like that.
I pause to take a picture of something, so the paparazzi also pause
to take pictures of my Truffle Bear.

And so, sometimes it's hard to take a paparazzi-free picture.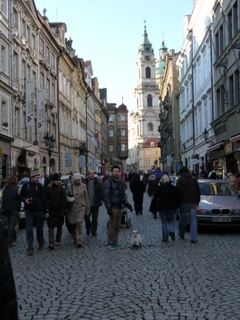 It's funny to see all these people in the frame, though.

I hope you enjoyed the pictures posted here, not just my dog,
but also the magnificent architectural features of Prague.

Steven and I joked each time the Japanese tourist groups
took pictures of him.

"Truffle is going to be big in Japan!!"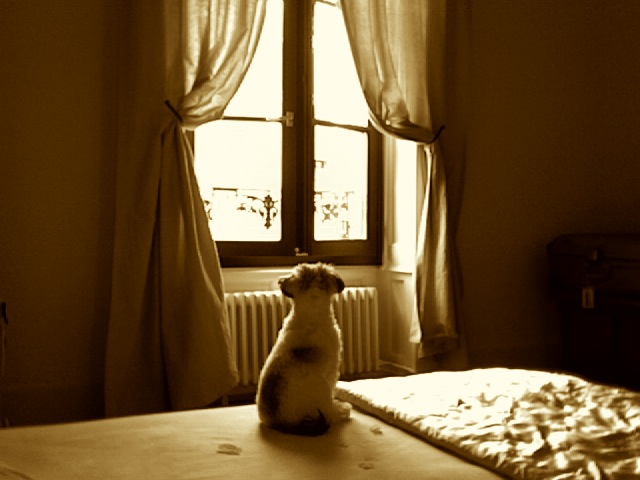 気まま我儘に生きるYasの人生を、正直率直に、そして飾らなく語るブログです。 This is a blog where Yas talks about his life in a foreign land seen through his bizarre and frivolous, yet sincere eyes
by Yas-Unprescribed
ブログパーツ
このブログに掲載されている写真・画像・イラストを無断で使用することを禁じます。Copyright © Life Without A Prescription - 処方箋無しの人生 All Rights Reserved