My Awkward French Lessons


French is known to be "the language of love."
That's a fantastic selling image.

After all, I'm one of the gullible people who got
sucked into this wonderful marketing scheme.



I bought into the image of the French language being
chic and romantic, I started to study French in University.

Soon, being the natural Linguist that I am,
I absorbed the language and excelled at it.
I even won the first prize in a French writing competition.

So, I was more than enthusiastic about moving to Geneva,
just by the prospect of being able to live and breathe in French.
(Although, the French would say "The Swiss speak funny.")

Yet, when I arrived, it seemed that I somehow forgot to
bring such enthusiasm with me from San Diego.

With nothing substantial to do, I scheduled my French lessons,
only to cancel them immediately due to Steven's gallbladder incident.

Well, now it's a new year. I decided to improve my French.

Nevertheless, another problem stands in my way...

Through his company, Steven and I each received about
100 hours of private French lessons at a well-known language school .
And we must take advantage of it within the first year,
otherwise they just expire.

Steven has already started taking the lessons, but not me.
I was hesitant. Why?
Because I declined a Japanese teaching position at the school.
And I didn't just "decline", I, rather, flaked out at the last minute.

Of course, that left the school with no substitute to send to the training,
and I'm sure they struggled to figure out something else.

In my defense, they were not honest with me about
the working conditions and student demand.

So, I was dreading to go back to the school and face the director
every time I entered the premises.

The day of my first lesson, I was running behind as usual.
I arrived at the reception a minute before the starting time.

AWKWARD...

The lady I met with for the first interview was standing
next to the receptionist, and she had a glimpse of me
and looked down at the desk immediately.

Flustered more than ever, I met my teacher.
Now, at this point, what's going through my head is,
"Does she know about me? Have they already bad-mouthed me?
Is she gonna be mean? Gosh, what am I gonna do!?"

Totally paranoid.

Contrary to all my worries, she was excellently sweet and fun.
1 hour and 30 minutes flew by.

Today, I had my second lesson.
Again, I was consumed by the anxiety of going there.
And AGAIN, I was running late.
I had to run across the town to get to the school on time.
So atypically Japanese. We are supposed to be punctual.
I think I was born lacking that "be-on-time" gene,
and instead I got the "atypically hairy for a Japanese" gene.

Today's lesson was with another new teacher.
But, gosh, I wanted to pull out my hair during the lesson...
So slow and boring and unmotivated, it was.

As a Linguistics major, I studied theories and methods of
teaching a language. So I know he didn't teach me anything.

I cannot have a bad first date every thursday. No, I refuse!
I'll have to cancel lessons with him.

Another awkwardness to deal with. Life is never too easy.

I'm beginning to get excited about improving my French.
And I hope I'll get over the anxiety of going to the school
sometime relatively soon. Because I still got 97 hours to go!!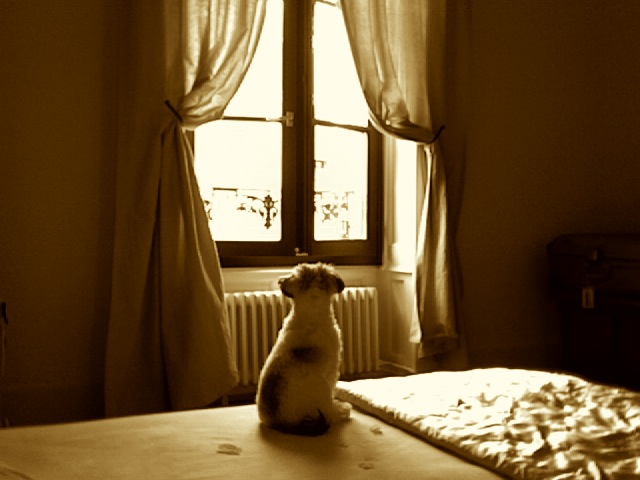 気まま我儘に生きるYasの人生を、正直率直に、そして飾らなく語るブログです。 This is a blog where Yas talks about his life in a foreign land seen through his bizarre and frivolous, yet sincere eyes
by Yas-Unprescribed
ブログパーツ
このブログに掲載されている写真・画像・イラストを無断で使用することを禁じます。Copyright © Life Without A Prescription - 処方箋無しの人生 All Rights Reserved