My Secret Garden


Welcome to my secret garden!!

I guess it's not really "secret" anymore now that you're here!!

Haha, it's ok, I'm not going to reveal it all


I'll only show you parts of it, and leave the rest for your imagination.




When we lived in San Diego, our balcony was tiny.
So, we never had a grill or vegetation outside.

With the spring just around the corner,
Steven and I have been going rather crazy these days
buying seeds and planting them out on the balcony.

One of best features of our apartment is the balcony.
It's large and south-facing. Perfect for gardening.

But let's start from the inside.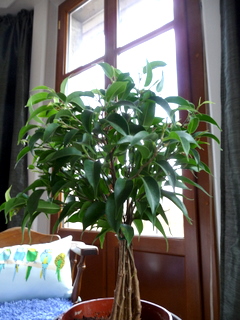 I bought this one from IKEA months ago,
and I named him Benjamin. He's doing well



Now in the kitchen, the newest addition to my family.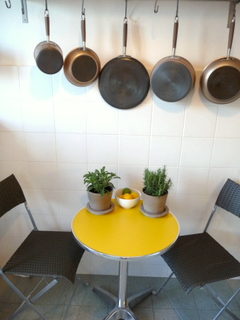 Sage and Rosemary in the breakfast nook.
Now I can use them in my cooking!!
They can't get any fresher than this



I planted these right around Christmas last year.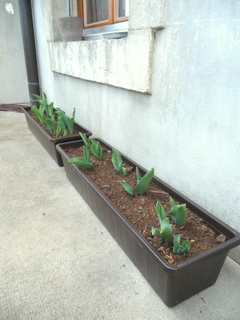 Tulips.
They're really thriving, and it's a joy to see them grow.

We've sowed morning glories and nemesia helvetia.
The latter is supposed to be native to Switzerland.
They're still small buds, so I'll show them to you later.
For now, these.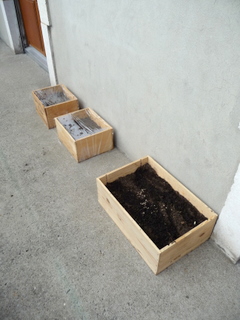 From the left; cosmos, lavender, and tomatoes.
My mother loves cosmos and I love lavender


And home-grown tomatoes taste awesome!!

HOWEVER,

it's not all peaches and cream.

I received this bonsai for my birthday.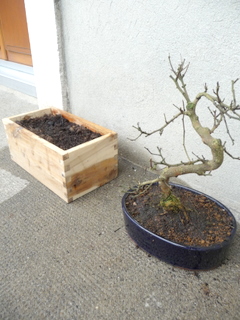 When I got it, it was all green and leafy.
But after a week, all the leaves dried out and fell off.........
Next to dried bonsai is recently-sowed basil.
I hope it'll do better than its neighbor.

Seeing how some of the plants go dry and almost dead,
Steven told me, "You have a black thumb."

Bitch...

I was not gonna have this.
So I tried and tried.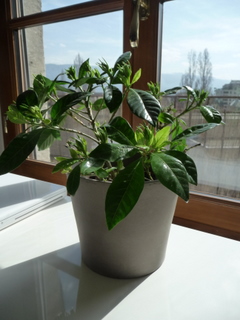 This is Jasmine.
At one point, her leaves were wilted and her soil was moldy.
But she made a glorious recovery!!

I think my thumb is turning greener than ever now


We're going to get seeds for Japanese eggplants and Shiso.
I can't wait for my garden to be green and lush like how
hanging gardens of babylon once must have been.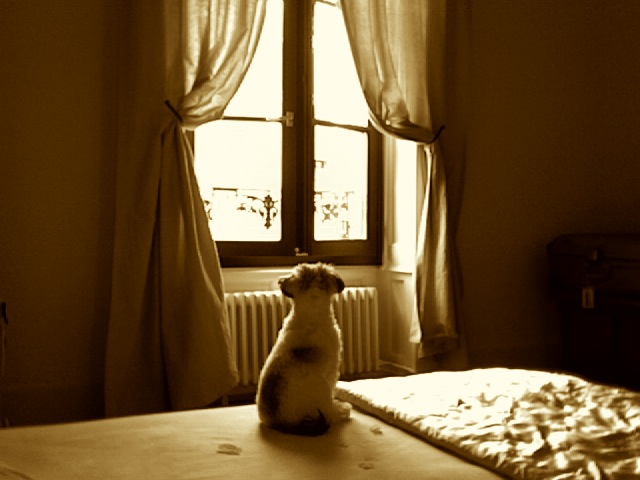 気まま我儘に生きるYasの人生を、正直率直に、そして飾らなく語るブログです。 This is a blog where Yas talks about his life in a foreign land seen through his bizarre and frivolous, yet sincere eyes
by Yas-Unprescribed
ブログパーツ
このブログに掲載されている写真・画像・イラストを無断で使用することを禁じます。Copyright © Life Without A Prescription - 処方箋無しの人生 All Rights Reserved