Poor Truffle


I love my puppy so much.
People would think I'm "obsessed".
Well, I can't blame them, really.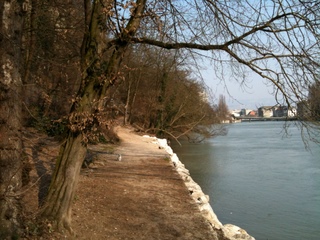 Can you find Truffle in the picture?!

We're totally inseparable.




So, because we're codependent, I can't go anywhere without him.
The thought of leaving him in a kennel shivers my core.
Because I know that he's gonna shake with anxiety each day.

So, on our upcoming trip to the U.S., we're going to take him.
And in the fall when we visit Japan, we're also going to take him.

But this comes with a certain price.
We have to go see the vet and get and/or file
the necessary paperwork for each country.
The process is both stressful and terrifying.
"What if something goes wrong and he's held captive?"

Going from Switzerland to the U.S. isn't too horrible.
Truffle needs to get a health certificate before the flight.
Going to Japan is an entirely different story.
Since it is an island country, Japan is rabies-free and is strict on
importing animals, much like the U.K..

Entering Japan requires a blood test verifying the animal is rabies-free
and a wait period of 180 days after the blood test.
Last week, Truffle had his blood taken.
Our plan to visit Japan is around September or October,
yet we have to start preparing some things already.

There, I saw the vet draw blood out of his little leg.
Oh how petrifying it was, for me, to see him undergo that.
(Well, I didn't actually "see" it, since I turned my back to them.)

I tried my best to contain emotions or any noises.
I assume Truffle did the same.
He didn't make a single noise.
I was a proud father



But poor Truffle. He must have been thinking,
"What the hell are they doing to me?!"

After we got home, I took off his bandage.
He seemed ok and not bleeding or anything unusual.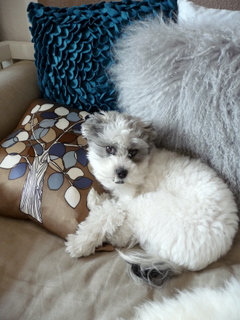 Him resting on the daybed.
He loves sleeping here. He acts like such a princess sometimes.

I felt sorry for him at the vet, but I'm excited for him to travel with us.
His American grandparents are already looking forward to spoiling him.
And I can't wait for his Japanese grandparents to meet him in the fall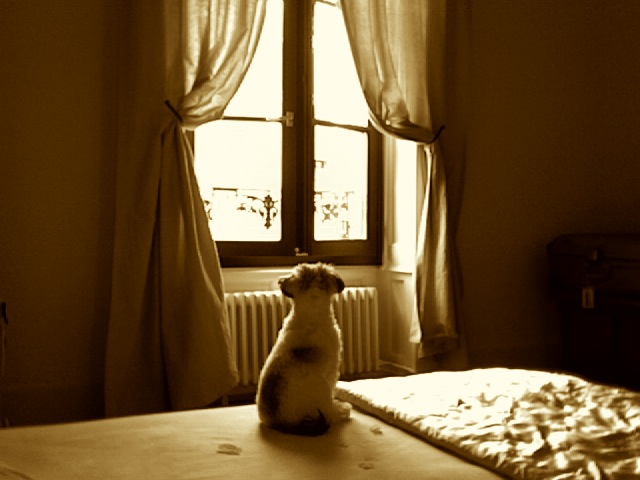 気まま我儘に生きるYasの人生を、正直率直に、そして飾らなく語るブログです。 This is a blog where Yas talks about his life in a foreign land seen through his bizarre and frivolous, yet sincere eyes
by Yas-Unprescribed
ブログパーツ
このブログに掲載されている写真・画像・イラストを無断で使用することを禁じます。Copyright © Life Without A Prescription - 処方箋無しの人生 All Rights Reserved