Home-made Chou à la crème


Practically, we've been baking something each week.

This week, I decided to tackle "le chou à la crème",
also known in the U.S. as Cream Puff or Profiterole.



At first, I wasn't convinced to make this.
Because they seemed quite complicated and involved.

When I was going through recipes,
I realized it's actually not as elaborate as I had first thought.

I chose this chocolate eclair recipe.

Preparing to bake, I noticed there were some ingredients missing.
Cocoa powder and chocolate...

Instead of chocolate eclairs, I ended up making caramel cream puffs.

Making caramel from scratch was a bit intimidating.
Recipes warn you about splatters and sugar bubbling up and all that.
I thought the warnings were a bit dramatic, but one can never be too careful.

I didn't burn myself, but it was trying to make caramel.
In fact, I had to repeat the necessary processes three times.
First two times, the sugar wouldn't turn golden brown.
The third time is the charm.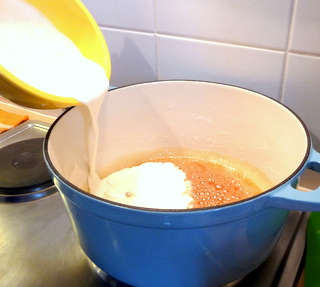 Pouring cream in the sugar mixture to make caramel sauce.
In the custard I made, I mixed the sauce to give it more flavor.

My puff dough was ready to go in to the oven.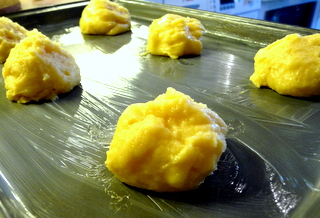 Before, my un-puffed puffs looked like this.

Then,

After.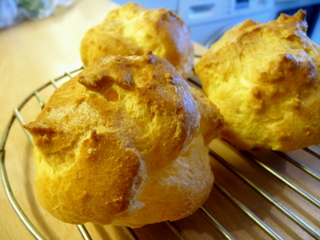 They doubled in size in the oven.
It was exciting to see them puff up


Inside was perfectly hollow like it should be.

I cut them in half to cut the custard in.
As a final touch, I drizzled the caramel on top of some,
and confectionner's sugar on the other.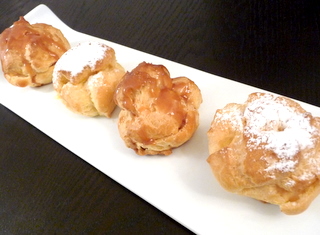 They looked fabulous and tasted heavenly


I'm more than ecstatic how they turned out.
If you wanna impress someone, Cream Puffs are the way to go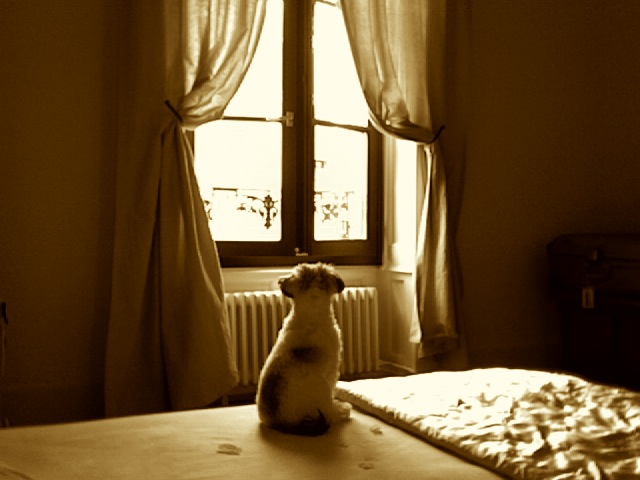 気まま我儘に生きるYasの人生を、正直率直に、そして飾らなく語るブログです。 This is a blog where Yas talks about his life in a foreign land seen through his bizarre and frivolous, yet sincere eyes
by Yas-Unprescribed
ブログパーツ
このブログに掲載されている写真・画像・イラストを無断で使用することを禁じます。Copyright © Life Without A Prescription - 処方箋無しの人生 All Rights Reserved