Bear away from Geneva to the City of Bears: Bern


Taking advantage of the national holiday,
Steven took a day off on Friday to make it a 4 day week-end.

What's our plan?
We took an excursion to Bern, the Swiss capital.




After a short train ride of 1 hour and 40 minutes,
we were no longer in Geneva, but in Bern.
The name is allegedly derived from the word "bear" in German.

From the station, we headed toward the Bear Park.
On the way, there's a lot of sights to see.

Such as,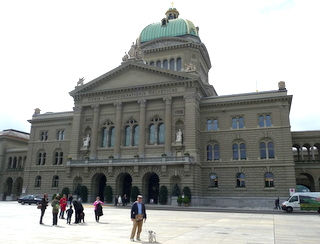 House of Parliament

Also something non-political,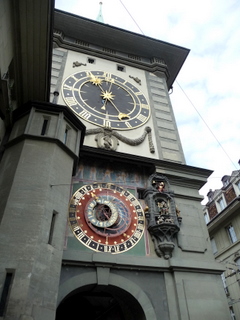 Zytglogge a.k.a Clock Tower

and the fairytale-like fountains that are everywhere in town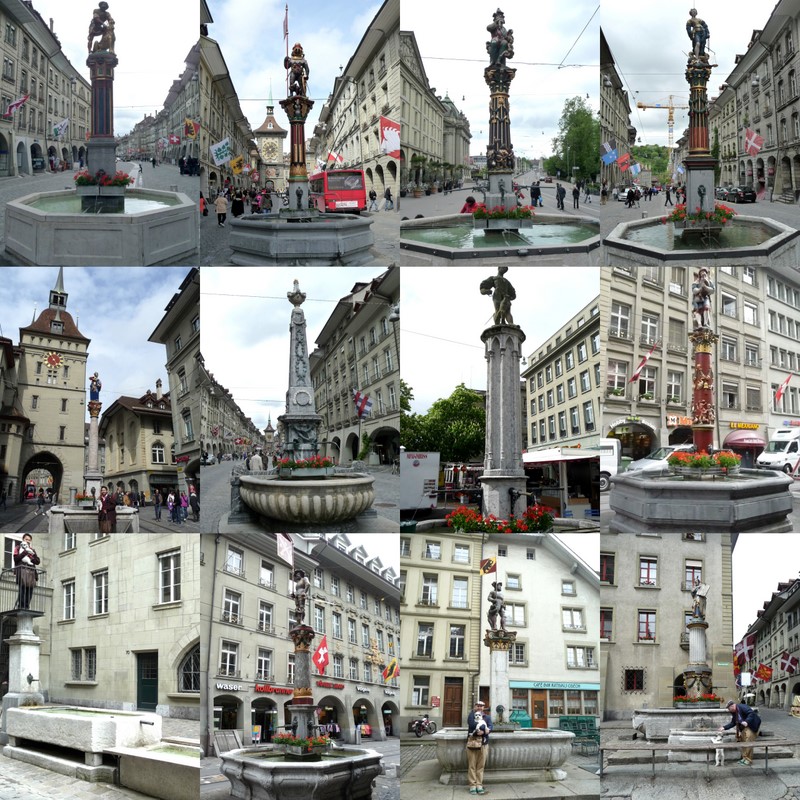 Each is different from others and unique.
Many utilizes bears as they are the city mascot.

Talking about bears, of course, the highlight of this trip.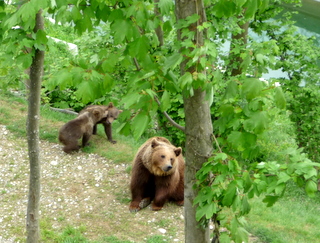 Mother bear and baby bears in the Bear Park.
The park is relatively newly constructed on a river bank.

The baby bears were incredible adorable.
We could've spent a long time watching them play.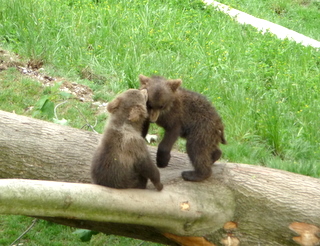 Even Truffle seemed curious


I bet he wanted to go join them and play.

The ambience of the city was so charmingly medieval,
with all these monuments and ancient buildings.

Even though it's less than 2 hours away from Geneva,
we definitely left as if we were on vacation in another country.
This "same country, different language" concept that is
wide-spread in Switzerland is still hard to grasp for us.
Yet, the locals were nice and cooperative, even in English or French,
we didn't struggle to communicate with them.

All and all, it was a wonderful field trip


We can't wait to explore other Swiss German cities in the future!

Thanks a lot for reading my blog!!
Please click on the banners below to vote for my blog!!!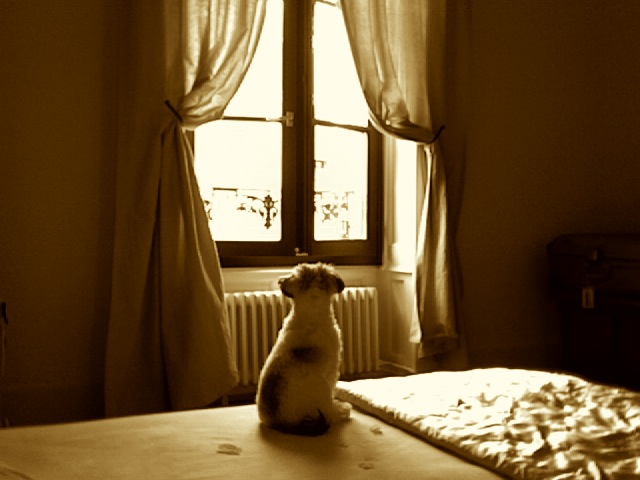 気まま我儘に生きるYasの人生を、正直率直に、そして飾らなく語るブログです。 This is a blog where Yas talks about his life in a foreign land seen through his bizarre and frivolous, yet sincere eyes
by Yas-Unprescribed
ブログパーツ
このブログに掲載されている写真・画像・イラストを無断で使用することを禁じます。Copyright © Life Without A Prescription - 処方箋無しの人生 All Rights Reserved