Online Shopping, Is It Really That Convenient?


By now, you must know how much I love shopping.
It's no surprise that I'm no stranger to online shopping.
When there's nothing good to watch on TV, I shop online.

I've bought some things online,
but I'm not entirely convinced by the concept.

Is online shopping really that convenient?




At some point in the past, I was enthralled by the websites like,
eBay and Etsy.

The excitement of online auction should never be underestimated.
Before the auction begins, you tell yourself,
"I'm not paying more than 200 dollars",
but in the last 2 minutes of the auction,
you go temporarily insane and bid way more than 200 dollars.

It's only when this is all over, you realize what you've done.
Buyer's remorse kicks in like an annoying classmate in
your study group that you should have never invited.
It's all too late.

I have a taciturn obsession with trunks.
And when I discovered Etsy, my desire took action.
There were numerous vintage and hand-crafted items on the site,
I had some tough calls to make.

Eventually, I bought this.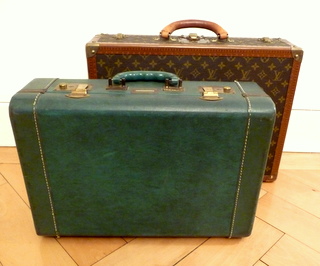 Vintage Green Trunk. Adorably vintage and impractical.
(The trunk behind that is from the live auction in Geneva.)

Maybe I'm Internet-conservative,
but I have some reservations doing business with e-merchants.

Thoughts go through my mind,
"Is this a real product?" "Is the description correct?"
"Is this a reliable seller?" "When am I gonna receive the item?"

Not only have I these perpetual concerns, but I also have some rules.

Rule 1: Don't buy Louis Vuitton from eBay.
(Too many fake LV products circulating online.)
Rule 2: Do your research online, buy the items in store.
(That is, if the stores are nearby.)
Rule 3: Consider buying an item on eBay if an item is, at least,
20% cheaper than in store.
(You can avoid possible fakes and shipping charges.)
Rule 4: Don't buy clothes online, UNLESS you're certain of the fit.
(Always wise to try on the product first before buying.)

Call me hypocritical, I broke Rule 4 recently.
Sort of.

It was fall, two years ago. I fell in love with a blazer.
At that time, the price intimidated me and I didn't pursue my love.
Not a day went by without regretting my inaction.

Last Friday, I was casually browsing online, and what do I see?

My blazer with an unbelievable price tag.
Less than 1//5 of the original price.

OMG.

OMG...

"What do I do?!" "Do I buy it?" "Is this my size?!"
"What if someone else buys it before I do!?"

I usually wear US 40, but only 38 and 42 were available.
I wanna buy, but I don't wanna risk.

Solution: Go try on a blazer made by the same designer.

Off I went to a local department store the following day.
I tried on two different blazers and found out actually
40 is too big and 38 was the right size.
That is, if, they are consistent with their measurements.

Anyway, I bought it. It should be on its way to me soon.
Soon or later, I'll find out if it fits me or not.
Meanwhile, I just have to hold my breath and cross my fingers.
Not only am I concerned about the size,
but I'm also worried about being taxed in Switzerland
if the Swiss customs inspect my package.

In the end, after carefully examining all these evidences,
how do the jury of one find?

I find the defendant, Online Shopping,
guilty of second degree inconvenience.

But after all,
maybe convenience isn't something we should expect out of it.
Hey, I found my dream blazer at a fraction of the original price.

That's almost a miracle.

So, even with some of these downsides to online shopping,
I'm gonna go easy on it.

Plus, e-commerce is improving everyday.
And in this shopper-unfriendly inflated Swiss market,
online shops might as well be my saver



Please vote for my blog by clicking on the banners below!!
Thank you for your support!!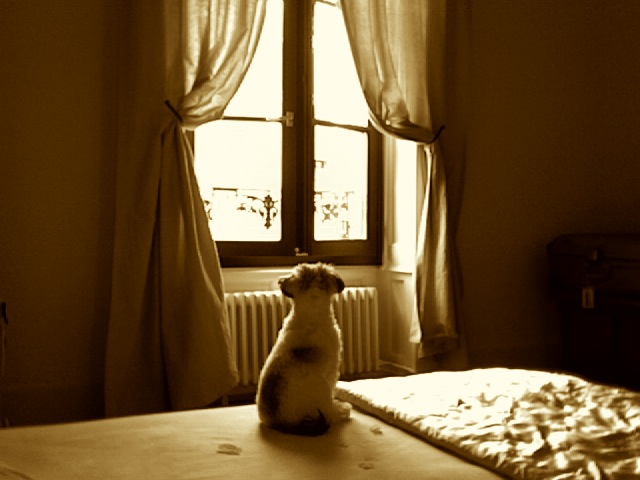 気まま我儘に生きるYasの人生を、正直率直に、そして飾らなく語るブログです。 This is a blog where Yas talks about his life in a foreign land seen through his bizarre and frivolous, yet sincere eyes
by Yas-Unprescribed
ブログパーツ
このブログに掲載されている写真・画像・イラストを無断で使用することを禁じます。Copyright © Life Without A Prescription - 処方箋無しの人生 All Rights Reserved