My Tea Collection & the Private Café


Would you like a cuppa?

Growing up in Japan, I used to drink tea, especially green tea, a lot.
It was only when I moved to the U.S. and started going to
my university which had 3 Starbuckses on campus, that I converted
to Coffee-ism.

But like how those "Hidden Christians" in Nagasaki during Edo-era
practiced Christianity, I've also practiced and worshipped Tea all along.




Before I reveal my precious tea collection,
let me invite you into my private café.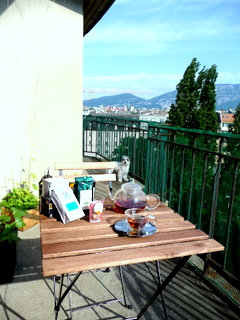 We recently purchased this patio set from IKEA.
Viva IKEA



The view of the mountains beyond is impeccable from here.
Sometimes I see this crazy dog running the length of balcony
back and forth, but that aside, it's a relaxing space.

Without further ado, I'll introduce you my favorite tea.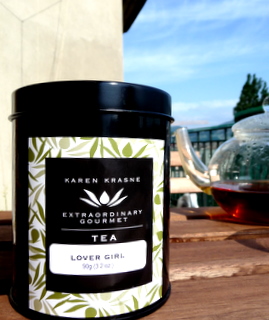 San Diego has a hip dessert place called Extraordinary Desserts.
My friends and I used to go there all the time,
and I would get this tea called "Lover Girl".
I find the name a bit embarrassing...
And I felt silly ordering the tea each time



I'm not entirely sure what's in the tea.
The description says, "A gorgeous bouquet of violets".
It's got an intoxicating floral scent without being overly sweet.
Delicate and balanced, it's my all time favorite tea.

Steven, being the sweetest guy that he is, tried to get me teas
that might be similar to "Lover Girl" over here in Europe.


Left:
A tea Steven got me from Salzburg during his business trip.
Apparently this tea shop was filled with exotic teas.
It's a honeybush based tea.
Although it's very floral, it's a bit too sweet to my liking.

Middle:
A tea my friend sent me from Japan.
The ball of tea blossoms once you put in a tea pot with hot water.
I'm a hoarder, so I haven't used it yet



Right:
A tea Steven gave me for my birthday.
Rooibus based with lotus flowers.
Very strong and a little too strong for me.

Teas I bought in the U.S.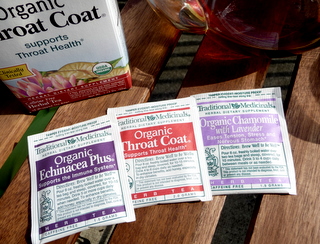 From Traditional Medicinals.
Left:
Echinacea tea that I like to drink
when I'm getting a cold to boost my immune system.
Middle:
Throat Coat tea for when my throat is acting up.
Right:
Chamomile with Lavender for when I'm stressed.
The scent of lavender in this tea is sublime.
This is definitely in the top five.

Now, my current favorites.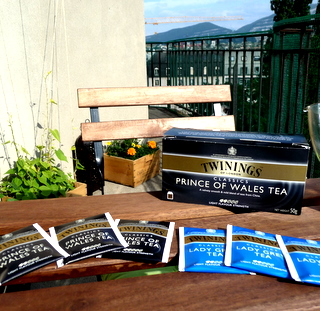 Blue packets: Lady Grey
Also light and bright with a hint of citrus.

Black packets: Prince of Wales Tea from Twinings.
When I wanna have a plain black tea, this is my first choice.
Simple yet delicate. It's very mild with no bitter and acidic after taste.

Steven ordered my "Lover Girl" online before we went to the States
so that we could bring it back with us to Geneva.

With a full stock of my favorite teas in the pantry,
I can enjoy the private café to the fullest



Thank you for voting for my blog!! Click on the banners below!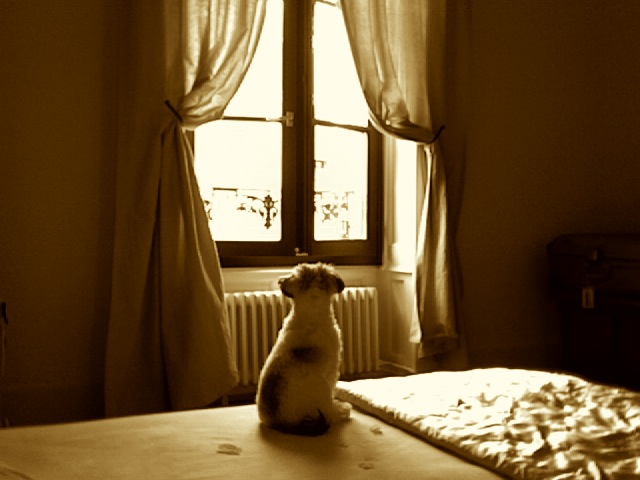 気まま我儘に生きるYasの人生を、正直率直に、そして飾らなく語るブログです。 This is a blog where Yas talks about his life in a foreign land seen through his bizarre and frivolous, yet sincere eyes
by Yas-Unprescribed
ブログパーツ
このブログに掲載されている写真・画像・イラストを無断で使用することを禁じます。Copyright © Life Without A Prescription - 処方箋無しの人生 All Rights Reserved