Burger Trips: Part 3


In the American sitcom, "How I Met Your Mother",
they had an episode about finding the "best burger joint".
It was funny






Well, I have one.
I love burgers and fries from Kua'aina.
The restaurant originated in Hawai'i and migrated to Japan.
Their burgers are a-mazing. With avocado, even better.
Their shoestring fries are the "BEST" fries in my book.
Definitely.
Even my mother, who doesn't choose to eat burgers often, loved it.
So, try it, if you ever come across one of their branches.

But this isn't about my favorite burger!
It's about another Genevois burger.

Last in the series.
This time, we went to Le Calamar.
I've heard about this place from different sources.
It's supposed to be rather hip and trendy.
They have brightly colored outdoor seating,
and inside, there are interesting bits scattered around.

To avoid the smokers outside, we sat indoors,
where it was a bit stuffy and lukewarm.
We ordred cheese burgers.
It came with a salad. Overdressed salad, that was.
Anyway, here's the burger.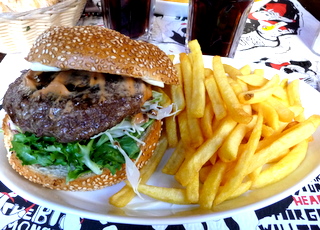 The buns were nice. Fresh and very sesamey.
The beef patty was seasoned, but I couldn't quite figure out
what the seasoning was. Because there was a decent amount of
greens on the patty. Alfalfa and something alike, also dressed.
So, with sesame and alfalfa and dressing,
there were a lot going on with that burger.
Overall, it was good. It felt healthy eating it somehow.
The fries were good, but I didn't need to finish them all.
The only thing I was not happy was the size of our drinks.
We got diet coke, but the glasses were rather small.

It wasn't my favorite or anything, but I appreciate the fact
they seem to have thought a lot about the burger.
I might go back there again some other time, who knows.

It's not an easy journey, finding your favorite burger joint,
but with some patience, luck and money, it can be done.

Good luck, y'all



Thanks for reading!! Mind clicking on the banners below to vote?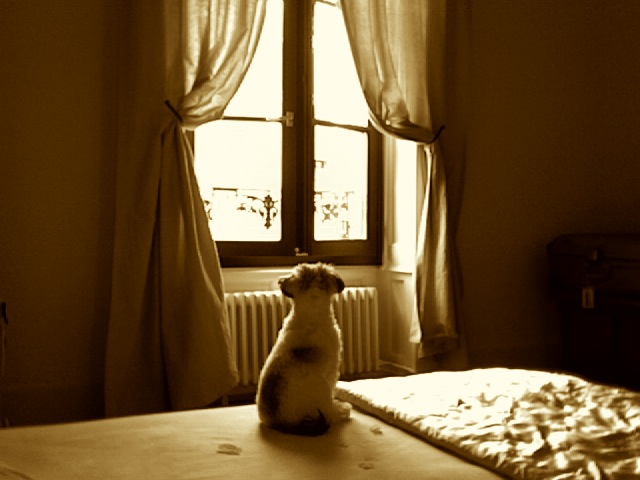 気まま我儘に生きるYasの人生を、正直率直に、そして飾らなく語るブログです。 This is a blog where Yas talks about his life in a foreign land seen through his bizarre and frivolous, yet sincere eyes
by Yas-Unprescribed
ブログパーツ
このブログに掲載されている写真・画像・イラストを無断で使用することを禁じます。Copyright © Life Without A Prescription - 処方箋無しの人生 All Rights Reserved