Steven's Pick at the Hermès Soldes


Before we entered the convention center, Palais des Congrés
where this exceptional sale was held, I told him,
"We'll separate inside, you take care of yourself, and I myself."

(If you want to see what I got, click here)





I was so determined to get whatever I can get my hands on,
once inside, I didn't care to look his way.
(What a caring partner, right?)

But this sale turning out to be way calmer than anticipated,
we actually took moments here and there to compare,
analyze and decide if they're a keeper or not.

Like me, he wanted a tie or two.
Since we both wear ties sometimes, we can share.
(One of the awesome things about being gay

)

I already got an orange one, so he got a blue one.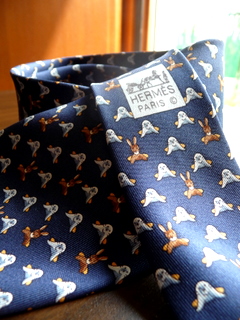 Navy blue tie with moles and rabbits.

I have to say this is very Steven.
If you look closely, the moles start to look like him even



He also got a bow tie.
Much to my relief, I didn't see the one I bought in NY there.
(Don't you get upset when you see a product you paid full price for
at the sale?! I do!!)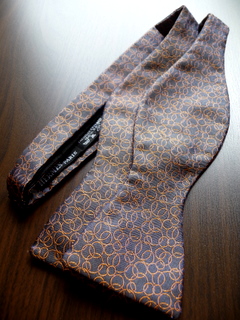 Navy bow tie with orange rings.

As a bow tie lover, I would have wanted to get one, too.
But the selection wasn't that great, so I passed.

Talking about the selection, they had so many ties there.
Maybe more than the Geneva store.
I liked the plaid tie with raw fringe edge that came out last year,
so I asked them if they had it. But no, they weren't there



Steven had been looking to buy a phone strap.
There were a few, and this came home with us.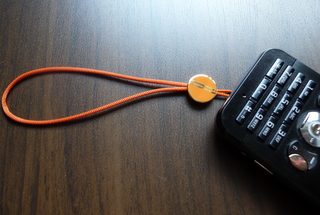 Orange phone strap with a "H" motif.

Very plain, but that's what he likes.
Unlike me who prefers garish things.

We wanted to get a scarf for the apartment.
As a decoration on the wall, of course.

With all the scarves they had at the soldes,
we were bound to like at least one or two of them!!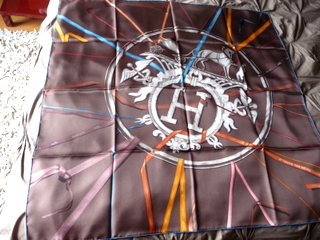 Brown silk carré with the Hermès logo draped with ribbons.

I think this would go up perfectly on our boring white wall.

The Hermès sale was definitely a success for us.
We got what we liked with no major inconvenience or frustration.

And after all, what could be more quintessentially Paris than
shopping for Hermès items in Paris?

Thanks for reading my blog!!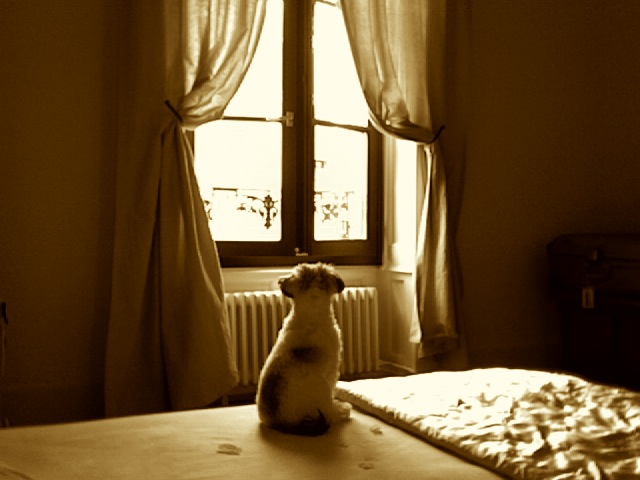 気まま我儘に生きるYasの人生を、正直率直に、そして飾らなく語るブログです。 This is a blog where Yas talks about his life in a foreign land seen through his bizarre and frivolous, yet sincere eyes
by Yas-Unprescribed
ブログパーツ
このブログに掲載されている写真・画像・イラストを無断で使用することを禁じます。Copyright © Life Without A Prescription - 処方箋無しの人生 All Rights Reserved