Sugar-coated Paris


I would like to end the Paris chapters on a sweet note.
Although by any means cheap,
the Parisian pastries are deliciously alluring and scrumptious.

Sigh






Since it was so hot, we needed to take a lot of breaks.

On Champs-Elysées, we took one here.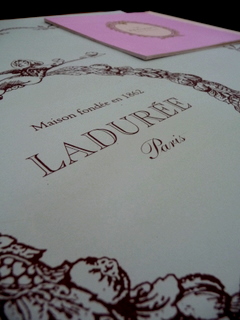 Ladurée.

Enchanting all around.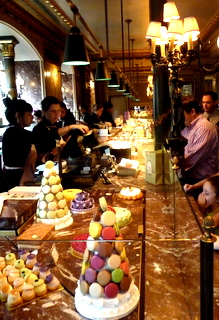 Counter full of edible gems.

This is what the restaurant looks like upstairs.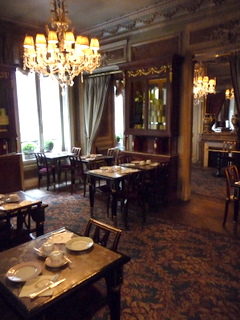 Elegant, no?

We sat outside since we were with our doggie.

I ordered this.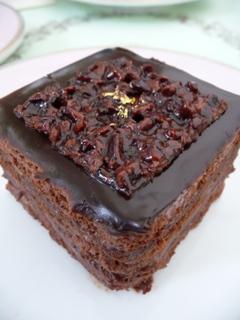 Carréchocolat.
The inside is filled with rich moussy layers of dark chocolate.
DIVINE.

And this.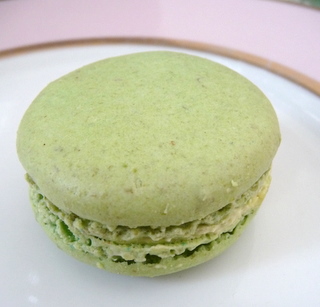 Pistachio macaron.

Steven got this.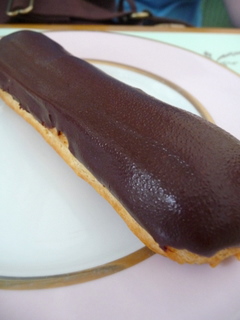 Eclaire.

I guess Steven prefers simpler sweets than fancy gateaux.

And the drinks.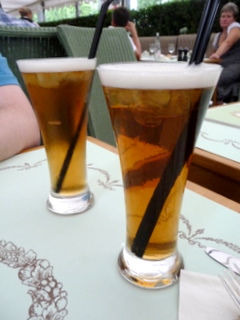 They are not beer!
Both are iced tea, but infused with different flavors.
Steven's had a hint of chocolate and something else,
and mine was perfumed with rose and some other floral stuff.

These were great because they were refreshing,
and the subtle flavoring didn't complete with the sweets.

Next day, we went to the famous department store,
Galeries Lafayette.
On the food floor, we got these from Sadaharu Aoki.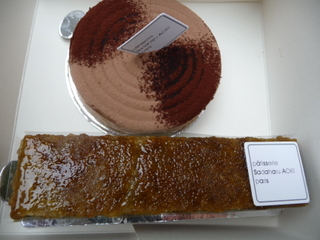 Mine is Macha something,
and Steven's was salty sweet caramel tarte.

Steven really loved his.
The caramel inside this tarte was intensely salty and sweet.
(Like the name suggests.)
I've never seen him react this much to any food,
(including dishes I cook

)
it must have been really good.

My green tea flavored layered cake was also delicious.
Delicately complicated: just what I like.

Close but far, Paris was a great weekend getaway.
I can't wait to go back there sometime soon



I hope you enjoyed taking the visual trip of Paris with me!!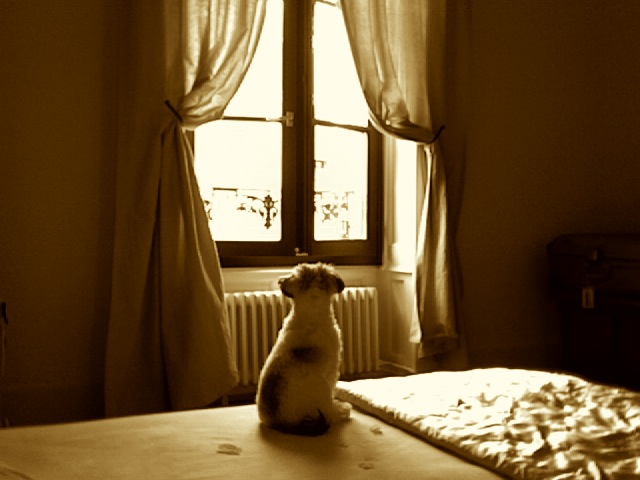 気まま我儘に生きるYasの人生を、正直率直に、そして飾らなく語るブログです。 This is a blog where Yas talks about his life in a foreign land seen through his bizarre and frivolous, yet sincere eyes
by Yas-Unprescribed
ブログパーツ
このブログに掲載されている写真・画像・イラストを無断で使用することを禁じます。Copyright © Life Without A Prescription - 処方箋無しの人生 All Rights Reserved