Requiem for Blooming Glories


Today, I want to take a moment to commemorate
something that was precious to me.

These.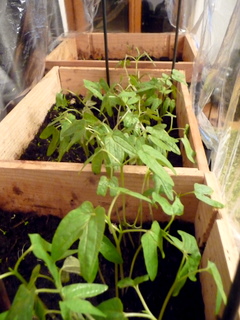 My morning glories when they were young.




It all begun small and modest.
The morning glory seeds were a bit smaller than sesame seeds.
The ground was covered with snow and the air was white to breathe.

We had no clues growing plants.
So, we randomly, carelessly sprinkled the seeds on a box full of dirt.
A couple of weeks later, they all sprouted, to our surprise.

When we left for two weeks, we attempted to make a "green house"
for them so that they wouldn't dry out and die.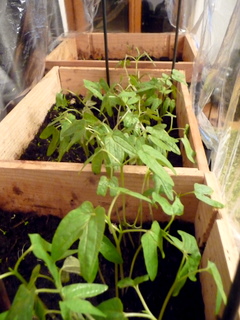 Can you see the plastic wrap around the box?

Unsure and rather worried, we left them to be for fortnight.
We came home to find this.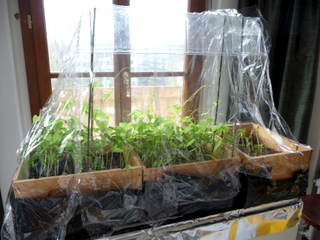 The green house worked!!
They were not dead.
On the contrary, they grew significantly during our absence.
Look how bush they are in the picture.

Soon, it was time for them to go out on the balcony.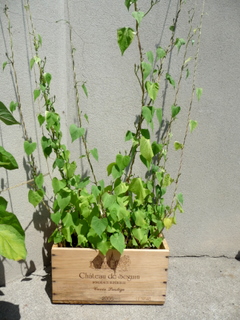 I find it impressive how these vines reaches around
to find something to grab on to.

And in the early June, they finally flowered.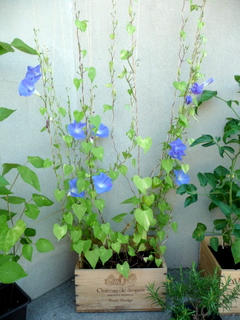 Their light blue flowers are so calmingly beautiful.
This blossom was a reminder that the summer was approaching.

It's absolutely fascinating to watch them throughout the day.

In the morning, they start off like this.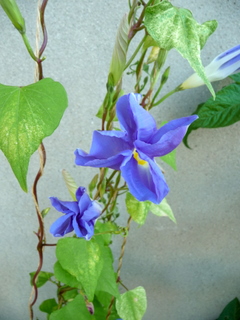 Star-shaped morning glories.
Youth, the beginning of life.

Then a few hours later.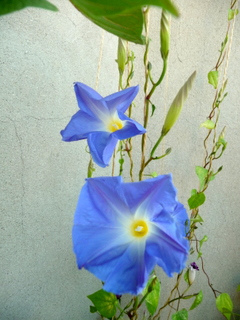 Still unfurling to a full bloom.

And by noon,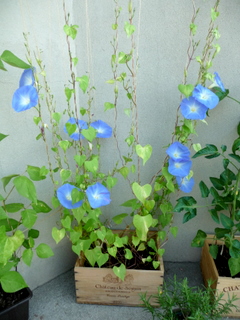 they are surely glorious.

It's unreal to have something so beautiful in my own balcony.
They were almost nothing once upon a time.
Seeing them grow is awe-striking.

But this beauty is short-lived.
When the dusk falls, the flowers shrivel up, too.
Yet next day, they go through the whole cycle again.

Now, I wanted to take some time to share their glory.
As I said in the title, this is a requiem for them.

The morning glories have been under attack by insects,
they are slowly dying.
The leaves are losing their lush color and young buds are falling off.

The summer is no where near over and I'm full of lament.
I wish I could have enjoyed them for the whole season.

But thank you, my precious blue morning glories,
you brought me so much joy and colors to my life,
however short that may have been.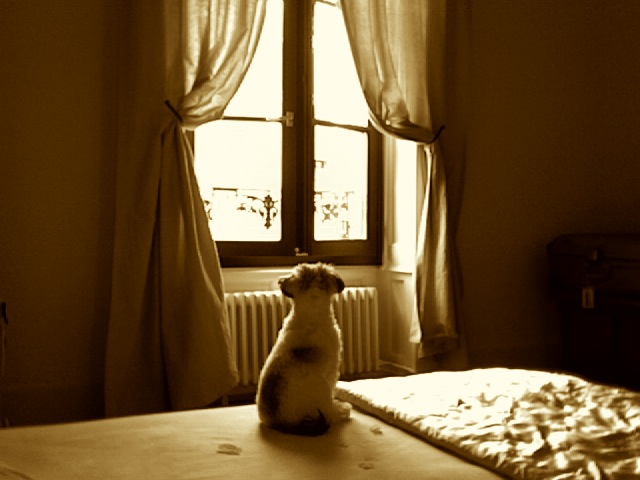 気まま我儘に生きるYasの人生を、正直率直に、そして飾らなく語るブログです。 This is a blog where Yas talks about his life in a foreign land seen through his bizarre and frivolous, yet sincere eyes
by Yas-Unprescribed
ブログパーツ
このブログに掲載されている写真・画像・イラストを無断で使用することを禁じます。Copyright © Life Without A Prescription - 処方箋無しの人生 All Rights Reserved