Un Homme d'Avant-Garde


I just got a haircut.

A long-waited haircut.




Although I finally found a hair-dresser I like and am satisfied with,
that didn't still make it easy for me to call and make an appointment.
It's because I hate making phone calls...

Yes, I have many issues.

Anyway...

By the time I called, my hair was one week too long.
Yet, I had to wait 4 more days on top it.

What a relief it was to have it all cut and cleaned!!

My hair-dresser is a handsome Spaniard.
Not only is he nice, but he is also very thorough.
After he cut my hair, seeing the result, Steven said,
"that looks like a real haircut!"

What he gave me was different from haircuts I got in the past.
It was more à la mode, and I liked it.

So I told him,
"Can you do something like you did last time, but shorter?"

Soon, strands of black hair were all over the floor.
He was working on my hair as if he were an old Japanese man
working on his favorite bonsai.
I was enchanted by his scissormanship.

When it was all done, I thought, "Oh, that's different."
But "different" in a good way.

I walked through the town and went to the supermarket
on the way home, feeling afloat.

It was when I saw myself in the mirror of my apartment elevator,
I said to myself, "What the..."

Next, in the bathroom mirror, I attempted to figure out how to style it.
He styled it very well, (well, after all it's his job and not mine.)
but I can't get it to look nice.

The hair above my forehead was really short, but right behind that,
there are long strands of hair that appear out of place.

The more I spent time styling my hair, the more puzzled I became.
"How am I supposed to style my hair!?"

Steven came home shortly after, and I asked him what he thought of it.
He goes,
"Hmmm... It's... It's avant-garde..."

Yes, Steven, it's avant-garde alright.
But one step in the wrong direction, and it's just a mess.

I've kept telling myself,
"It's different, it's cool. It'll look better in a week."
Hopefully.
We'll see about that.

But meanwhile, this is my "avant-garde" look.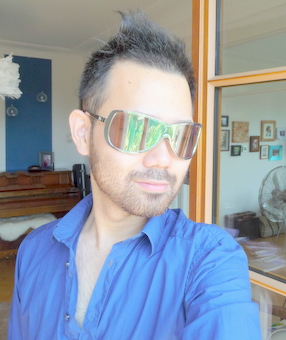 If you see a Japanese guy with a weird hair style in Geneva,
that's me. Say hi



I'll tell my hair stylist to be a little bit more "conservative" next time.

HA

!!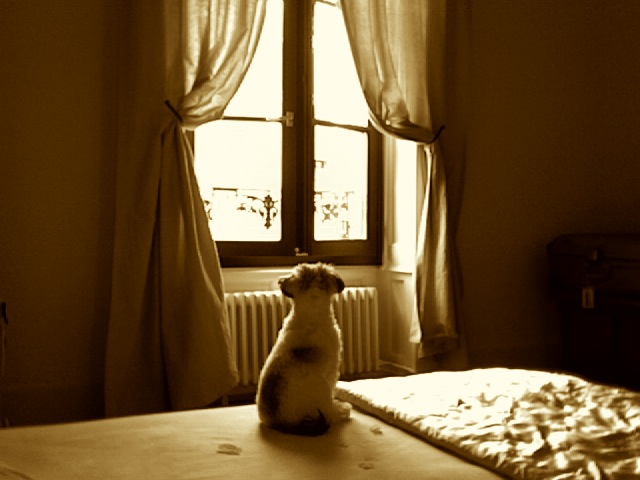 気まま我儘に生きるYasの人生を、正直率直に、そして飾らなく語るブログです。 This is a blog where Yas talks about his life in a foreign land seen through his bizarre and frivolous, yet sincere eyes
by Yas-Unprescribed
ブログパーツ
このブログに掲載されている写真・画像・イラストを無断で使用することを禁じます。Copyright © Life Without A Prescription - 処方箋無しの人生 All Rights Reserved