English Brunch and Indian Dinner


The Californians left for Zermatt,
and we left for Carouge for brunch.




We went to Wolfisberg right off Place du Temple.

I ordered l'Anglais from the brunch menu, which comes with,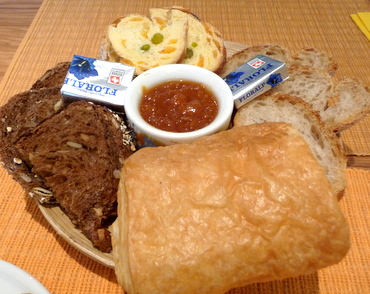 an assortment of breads, including pain au chocolat,

freshly made orange juice and a hot drink of your choice,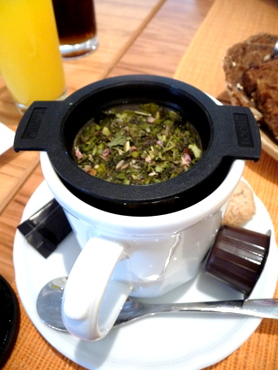 here, I got a herbal tea with rose petals, lavender, etc..

Finally, this English style brunch is made up of pancakes with maple syrup,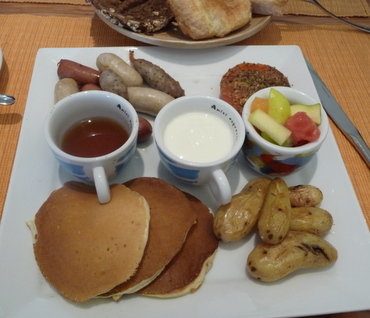 fruit salad, small sausages, oven-baked tomatoes and sautéed potatoes.

All this for 30 francs. A lot for brunch, but I think it's a good value!

Steven's hamburger looks like this.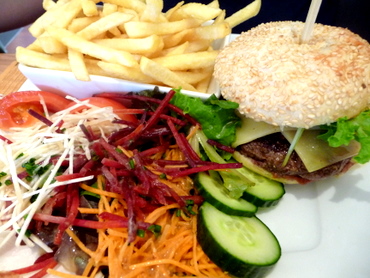 I didn't sample the burger, but the fries were good.

We left the restaurant quite full.
I don't think I ate this much in a long while



Our guests came back to stay with us once more
when the weekend was over.

For the finale of our reunion, we picked an Indian restaurant
since it's vegan-friendly by nature.
I'd been wanting to try this restaurant called "Little India" in Pâquis.

I ordered chicken madras and garlic nan.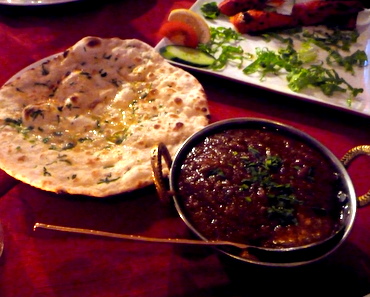 It's got this spiced tomatoey sauce, which tasted like Japanese
bolognese sauce if it wasn't spicy.
For this dish, though, I would've wanted a lot spicier.
Except that, I really liked it and the nan was fresh and chewy in a good way.

We walked home along the lake.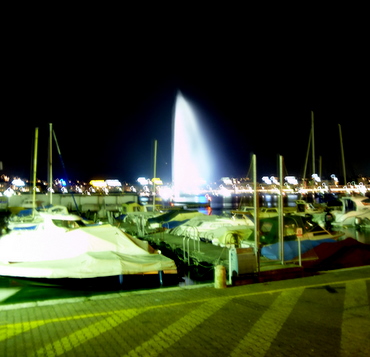 One last time for us all to see the Jet d'Eau together.

The following morning, they left, and Steven also left on a business trip.
Alone with the dog, I spent a lonely quiet night that seemed even quieter
contrasted by the laughters and conversations from the day before.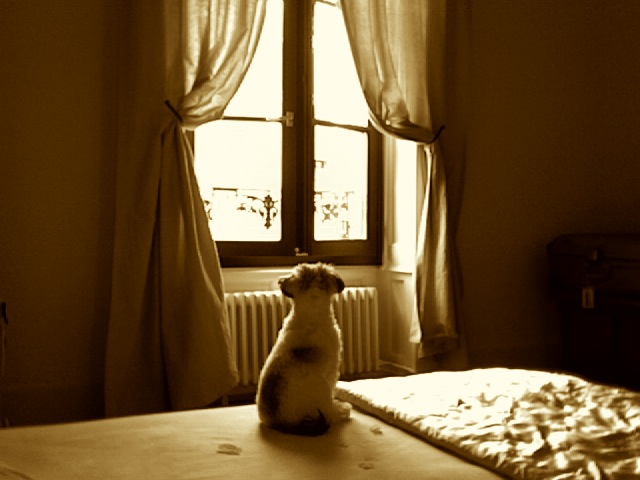 気まま我儘に生きるYasの人生を、正直率直に、そして飾らなく語るブログです。 This is a blog where Yas talks about his life in a foreign land seen through his bizarre and frivolous, yet sincere eyes
by Yas-Unprescribed
ブログパーツ
このブログに掲載されている写真・画像・イラストを無断で使用することを禁じます。Copyright © Life Without A Prescription - 処方箋無しの人生 All Rights Reserved