UFO in Geneva???


I am not a lier.
So, believe me when I say that I saw these in the sky.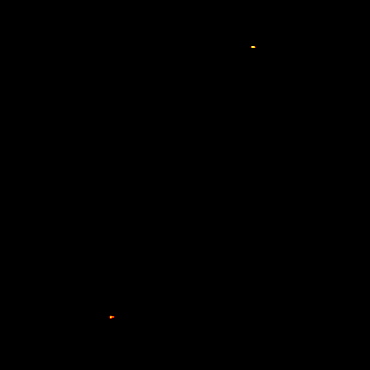 Unidentified Flying Objects.




It was after midnight, I was lying down on the bed reading,
and I noticed these orange lights in the sky.

For a moment, I thought I imagined them.
After making sure that my eyes were not deceiving me,
I told Steven to come over and look at them.
Meanwhile, I grabbed my camera.
That picture above was taken at 12:28 am, August 29th.

I'm a skeptic, so I'm not the type to believe in aliens and spaceship.

I tried taking another picture.
By accident, I discovered a feature that lets the shutter stay open longer.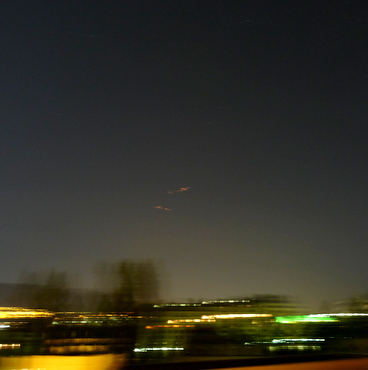 15 seconds of exposure time, taken right after the first picture.

As you can see, I couldn't keep my hands steady enough,
the picture is super blurry.

I speculated that they were hot air balloons, but from the second picture,
you can see how there's no signs of balloons above the lights.

Slowly, the lights kept ascending and moving away from where I was.

Creepy.

What do you think they were?!
I don't think they were spaceships or anything outrageous like that.
But what were they??

Anyway, since I found this shutter speed feature,
I experimented taking night pictures.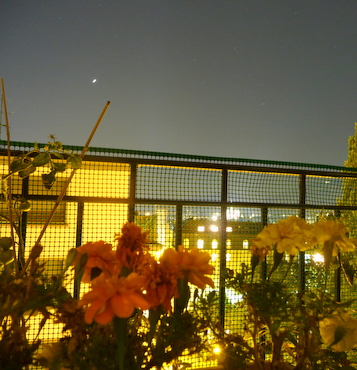 Marigolds on the windowsill.

Another one from the balcony.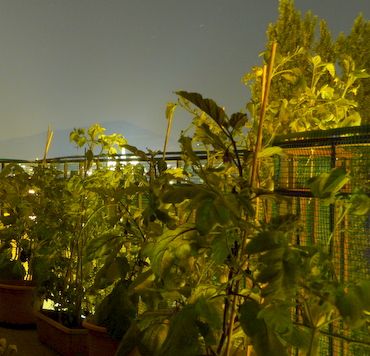 Can you see the mountain and the cathedral in the back?

I love this shutter speed feature!!
Why didn't I know about this before?

I still don't know what those lights were, but at least,
I found out something that makes my picture taking to another level



Please do let me know if you know what they were!!
Cheers!!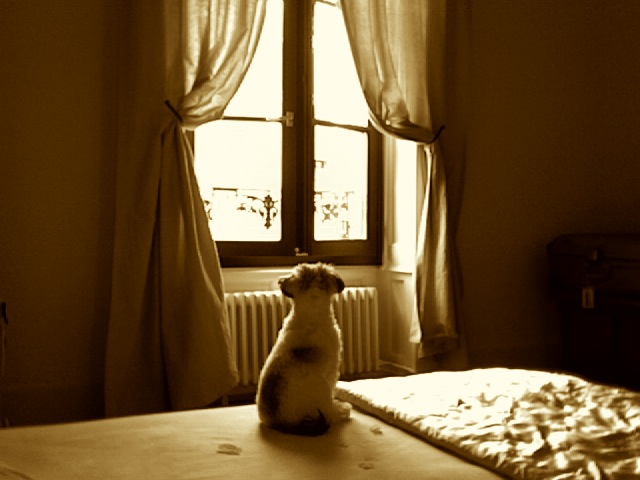 気まま我儘に生きるYasの人生を、正直率直に、そして飾らなく語るブログです。 This is a blog where Yas talks about his life in a foreign land seen through his bizarre and frivolous, yet sincere eyes
by Yas-Unprescribed
ブログパーツ
このブログに掲載されている写真・画像・イラストを無断で使用することを禁じます。Copyright © Life Without A Prescription - 処方箋無しの人生 All Rights Reserved