Japanese Fashion Auction


When I saw "Japanese Fashion" on the auction catalogue,
I immediately thought of "Harajuku Girls" once advocated
passionately by Gwen Stefani.

Until I saw the selection in the catalogue,
I was picturing Japanese girls who congregate in Takeshita-dori.

My misguided impression was quickly corrected...



Of course!!

How could I have forgotten about the famous Japanese designers!?

Like, Issey Miyake. Fall 2010.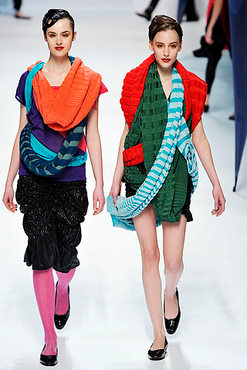 (Credit: Style.com)

or like,

Comme des Garçons?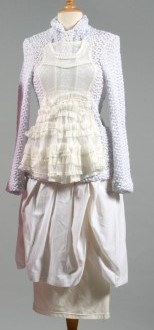 (Credit: Artcurial)
Estimation: 250-350 euros.
Where would you wear this to?

or like,

Yohji Yamamoto?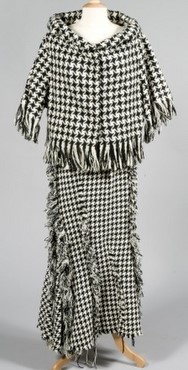 (Credit: Artcurial)
Estimation: 150-200 euros.
The jacket is adorable.

There are a lot of things I find puzzling on the auction item list.
I wonder who bought them, who wore them, and if worn, then to where?

To me, impracticality is not so pleasing.
Maybe my taste for fashion is a bit too austere in a clean-cut way.
Do I no longer have my Japanese eccentricity?

But even for someone like me, I thought this next piece is cool.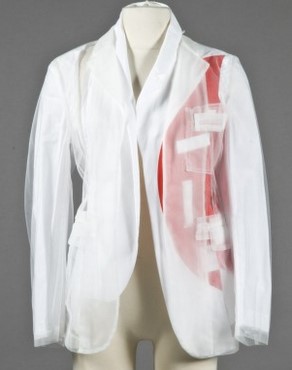 (Credit: Artcurial)
Comme des Garçons.
Blazer with the Japanese flag motif.
Estimation: 120-150 euros.

Worn like this.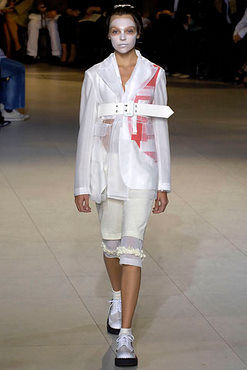 (Credit: Style.com)
Spring Summer 2007.

As a proud Japanese Brazilian, I would wear this if this came in my size!!
(No, I'm not a Brazilian, sorry, it's a inside joke

)

But seriously, this piece by Yohji Yamamoto, I like.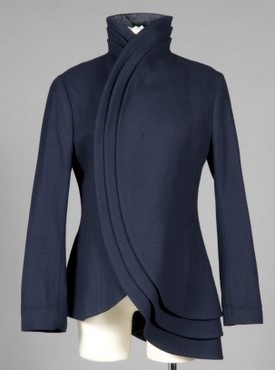 (Credit: Artcurial)
Asymmetrical jacket with triple collar that runs all the way around.
Estimation: 100-150 euros.

It's beautifully constructed, and I love this structure and simplicity.

So, if you need an excuse to go to Paris, why not visit the auction house?
Paris doesn't require much persuasion after all



Thanks for reading my blog!!
Help me with the ranking by clicking on the banners below!!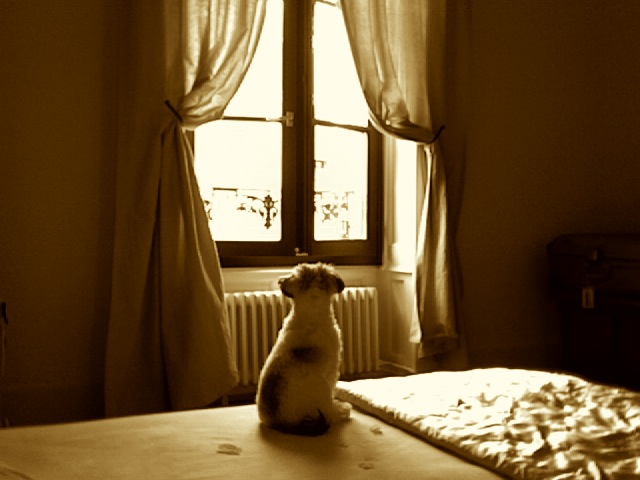 気まま我儘に生きるYasの人生を、正直率直に、そして飾らなく語るブログです。 This is a blog where Yas talks about his life in a foreign land seen through his bizarre and frivolous, yet sincere eyes
by Yas-Unprescribed
ブログパーツ
このブログに掲載されている写真・画像・イラストを無断で使用することを禁じます。Copyright © Life Without A Prescription - 処方箋無しの人生 All Rights Reserved