What to Do on a Saturday?


Last Saturday, we started the day à la belge.
Here.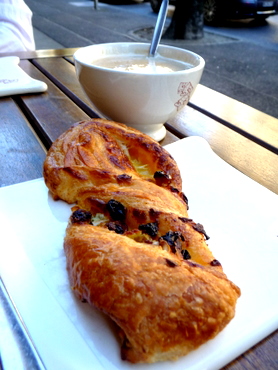 at Le Pain Quotidien.

I wanted to eat their pain au chocolat, but they were already all gone,
so I had to get this raison bread, which was still good.




After our late breakfast, we walked up to Old Town.

I thought these doors were so poetic.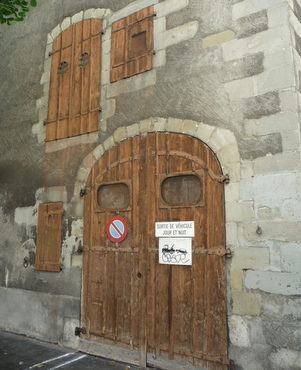 But here, in this picture, it doesn't look so great



Approaching up to Place du Bourg-de-Four,
the view looked amazing.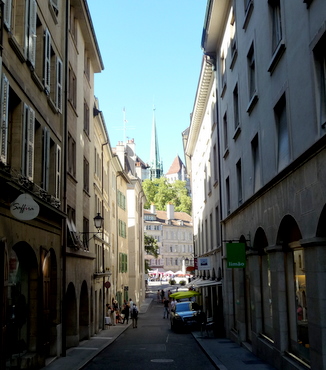 Again, this picture doesn't do it justice.
The cathédrale from this angle looked more majestic than usual.

Maybe I was enthralled by doors this day?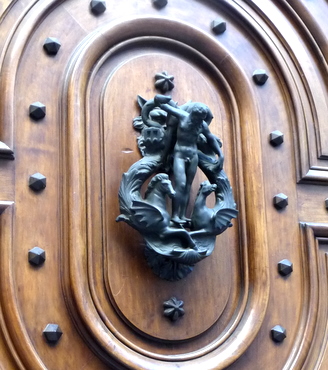 What a involved-looking piece of ironmongery.
Probably keeps unwanted solicitors out of the property.

Near this door, there is a store that sells this.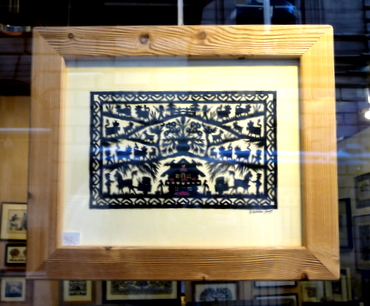 Traditional Swiss découpage.
By the way, this above costs 950 francs.

I thought, I can recreate this myself.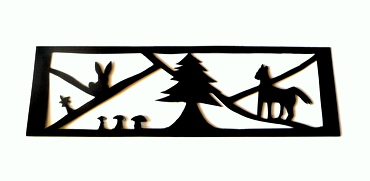 Well.....
With some practice, I think I can get there in the future.
I need to get a thinner piece of paper for one thing.

Anyway, we kept walking through the neighborhood.
At the top of the hill, I've seen this store with some interests of mine.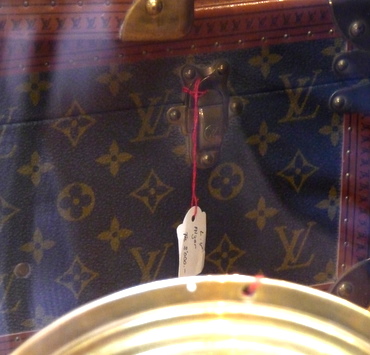 Vintage Louis Vuitton trunks.
Some are so old that the monograms are hand-painted.
I managed to figure out the price of this one: 2000 francs.
I wanna know how much the other ones are, but this store is never open.

Seriously, I've gone by the store more than 3, 4 times now,
and it's always closed. Do they not care to make money??



Back to the present Geneva, in a toy store, we spotted this monstrosity.


What the hell!?

A cow dressed like a geisha with sushi on its back!?
And this costs 170 francs!?

I wanna know who buys this atrocity



With all these crazy things in town,
our Saturday was inexplicably fulfilling




Did you love the Geisha Cow?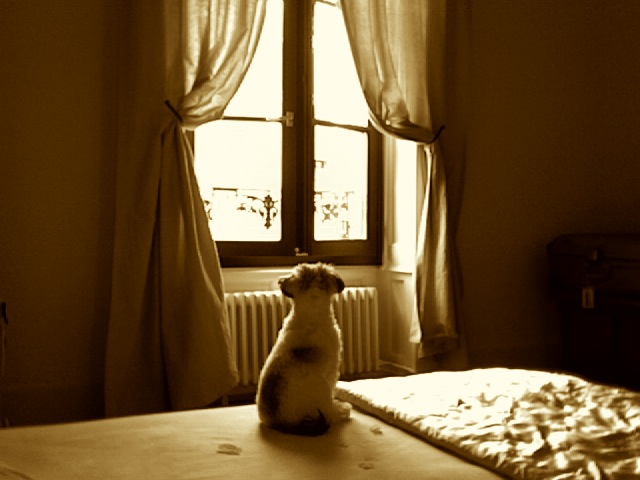 気まま我儘に生きるYasの人生を、正直率直に、そして飾らなく語るブログです。 This is a blog where Yas talks about his life in a foreign land seen through his bizarre and frivolous, yet sincere eyes
by Yas-Unprescribed
ブログパーツ
このブログに掲載されている写真・画像・イラストを無断で使用することを禁じます。Copyright © Life Without A Prescription - 処方箋無しの人生 All Rights Reserved