Am I the Only One Who's Disappointed?


The Paris Fashion Week has just ended.

Considering the elegant, right-up-my-alley Fall/Winter collection
from Louis Vuitton last year,
I was expecting something as fabulous for this season.

But, I was bitterly mistaken.




When I saw the first few looks down the runway,
I kept saying to myself,

"No, no, it'll get better. It simply must."

But no, it didn't.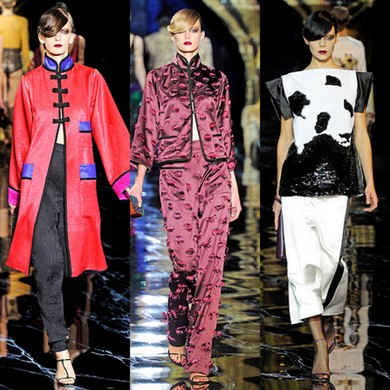 (Photo credit: Style.com)

I was horrified.

The explosion of wrong colors, horrible cuts, the cheesiness.

But this opinion of mine is entirely isolated from the rest of the industry.
Everyone else seems to believe that this was a wonderful collection.

We are certainly entitled to our opinions, so, that's great.
They have theirs, I have mine.

There must be a lot that I don't understand about fashion.
To me, these clothes on the show looked like cheap Chinese costumes
you can buy in any China Town around the world.
Or the "Kimono" inspired attire made with horrible brocade fabrics
that scream out "CHINESE!!" instead of the subtle "Japanese".

The theme of the show was certainly "the East" if not "China".
With China becoming more and more powerful economically,
many of the fashion houses have branched out into the country.

But, when Westerners do this "oriental" thing,
it always seems to go horribly astray.

(Like the frozen sushi they sell in the supermarket??)

With that said, there was one redeeming look.


Bright animal print with a lot of movement. Lovely.

And there were many other from other shows.

Like, Elie Saab.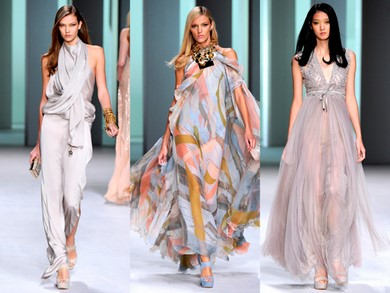 A beautiful collection.

From Chanel,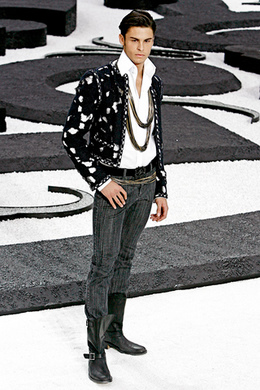 I would wear this

But not with those jeans.

From YSL,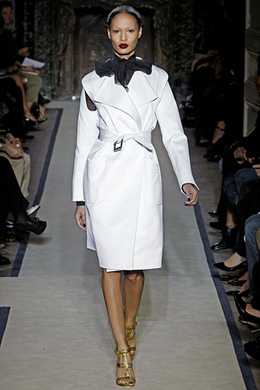 What a stunning trench coat!!!

Last but not least, Alexander McQueen.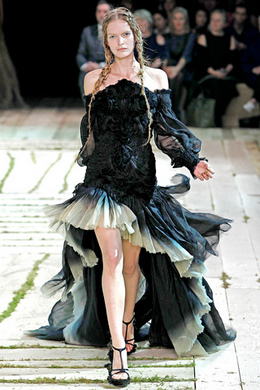 Even though the designer has tragically passed away,
his successor Sarah Burton showed us a breathtaking collection.
It still looks like McQueen, yet I thought looks were a lot softer.
I didn't sense that scary, chilling beauty unique to Lee McQueen,
but still a collection that carry on his legacy.

So, that was the fashion week as I saw it.

Enjoy fashion everyday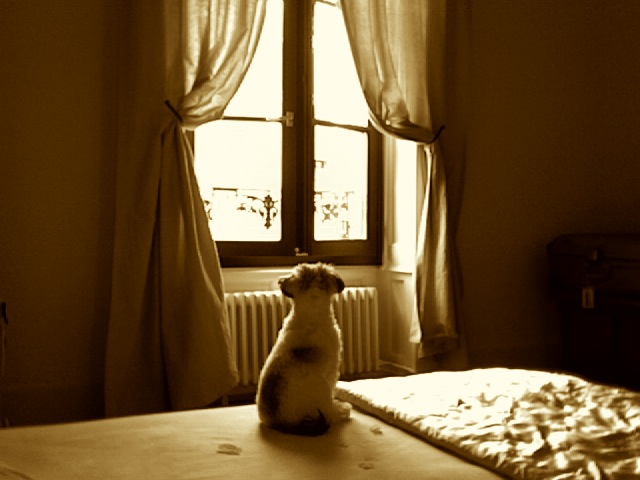 気まま我儘に生きるYasの人生を、正直率直に、そして飾らなく語るブログです。 This is a blog where Yas talks about his life in a foreign land seen through his bizarre and frivolous, yet sincere eyes
by Yas-Unprescribed
ブログパーツ
このブログに掲載されている写真・画像・イラストを無断で使用することを禁じます。Copyright © Life Without A Prescription - 処方箋無しの人生 All Rights Reserved