Caramelized Pear and Chestnut Strudel ♡


When I saw,

'Caramelized Pear and Chestnut Strudel'

on the menu, I thought,

"OH MY! What a delightful combination!!"

But I didn't have it because I had this instead.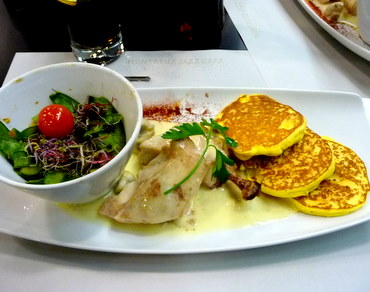 Lunch menu at Montreux Jazz Café.

But I couldn't get this dessert out of my mind!!




First, I asked Steven,

"Hey, does this sound good to you?"

He said no.

Well, do I care??
I could care less what he thought of it



I went to the supermarket and got a chestnut spread,
with which I invented my original "Chestnut Spice Latte",
and got some pears and phyllo leaves.

With no recipe but an inspiration, I started to work on the strudel.

First, to melted butter I added some sugar.
Cooking carefully until the sugar turned nice and caramel brown.
Then, I added diced pears to the pan, along with cream, walnuts and rum.

While this caramel pear mixture was cooking away,
I brushed butter on three phyllo leaves to make a layer.
The last leaf, I coated with the chestnut spread.

Finally, the pear mixture was ready after cooling off slightly.
I spread an even layer of the pear on 1/3 of the phyllo,
and rolled the whole thing gently three times, tucking the ends in.

The strudel was then put in the oven to cook for about 20 minutes,
until the phyllo was golden brown.

And here's the result.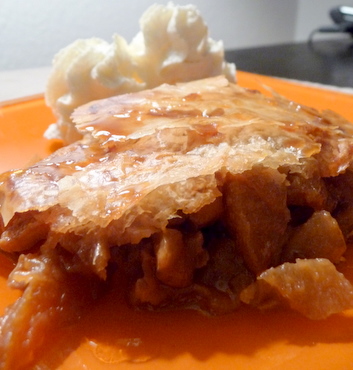 My Caramelized Pear and Chestnut Strudel.

Oh, it's divine...



For something I just made up, this is pretty darn good.
A hint of rum in there gave an extra richness, but also,
it complemented the elegant taste of the pear, I thought.

Even to his surprise, Steven,
someone who wasn't enthusiastic about this,
enjoyed the strudel!!

A PEARfect treat for the season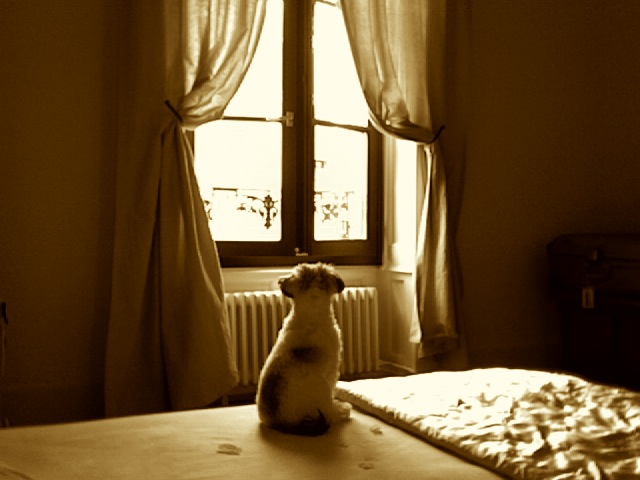 気まま我儘に生きるYasの人生を、正直率直に、そして飾らなく語るブログです。 This is a blog where Yas talks about his life in a foreign land seen through his bizarre and frivolous, yet sincere eyes
by Yas-Unprescribed
ブログパーツ
このブログに掲載されている写真・画像・イラストを無断で使用することを禁じます。Copyright © Life Without A Prescription - 処方箋無しの人生 All Rights Reserved