Autumn Walk


These days I wonder, "Is it already winter?"

It feels as cold as winter.
(definitely colder than the winter in San DIego already.)

But bizarrely, the leaves are still present in the trees,
and they aren't colored quite yet.

We took a walk to Parc Trembley.




I was talking to a stranger on the street one day,
and she told me there was a dog park next to this park.

So, that's where we first went.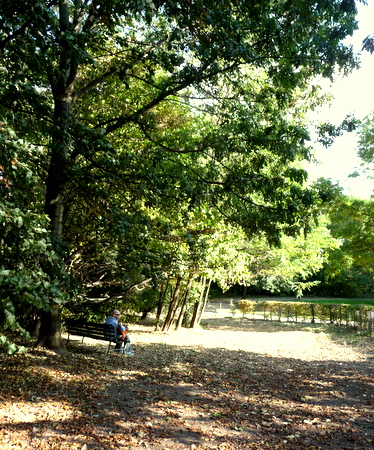 The yellow leaves were falling from the trees.
But there were no other dogs when we got there!!!!

Too cold??

Anyway, Truffle explored the gated park, unleashed.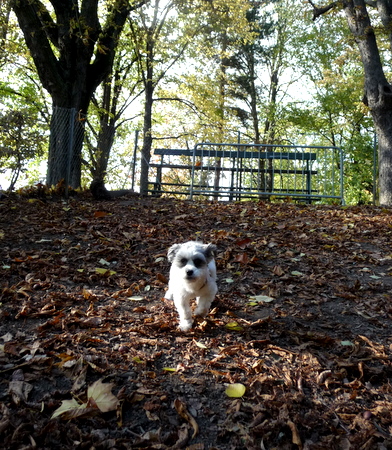 As he trod, the dry leaves on the ground made the sound of Autumn.

Crispy!!

Sensing that no one else was going to come to the dog park,
we left and resumed our walk.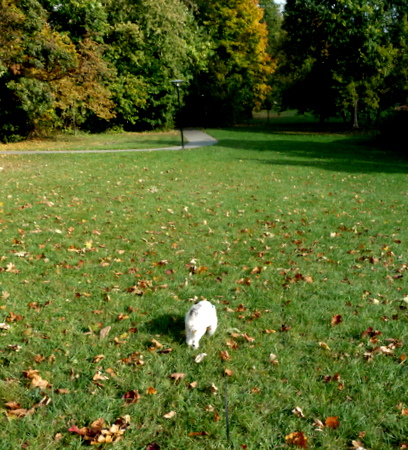 Some golden leaves on the grass reminded me of Canada.

I was soon corrected by Steven,
who said "These are not maple leaves, you know."

Alright, Foliage Police.

We found a quaint park along the way.
It had a pond with goldfish and Koi fish.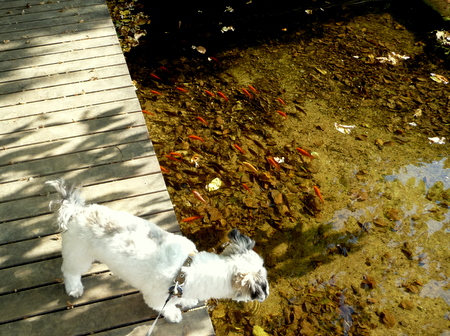 Truffle seemed curious about the little fish in the water.
On the other hand, the fish didn't care to know him,
they quickly scattered away.

Even after the fish were all gone,
he seemed decidedly intrigued by the pond.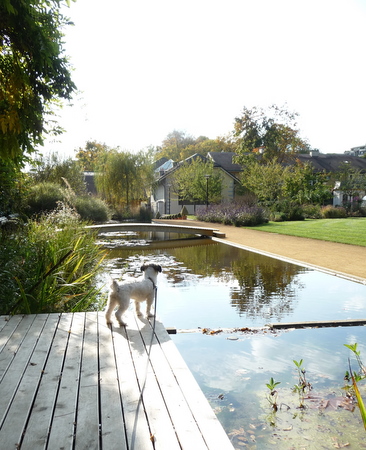 Right after I took this picture above, he jumped into the pond!!!

I could not help but scream!!
It is so unlike him!!!
And I didn't know there was a solid platform just beneath the water.
I thought that was a cluster of algae.

I told him to come back and he did.
But, my goodness, scandalous.

Back to Parc Trembley.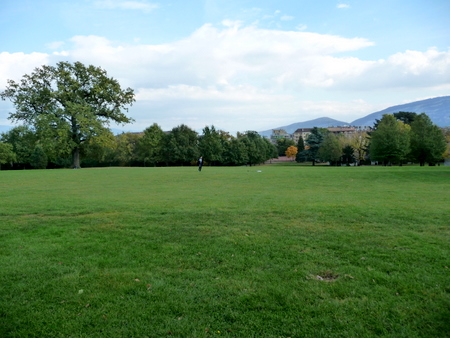 We had our last run before we left for home.
Can you see me and Truffle in the distance??

After the run, it wasn't cold anymore


I loved basking in the gentle Autumn light. Golden like the leaves!!

Thanks for reading my blog!!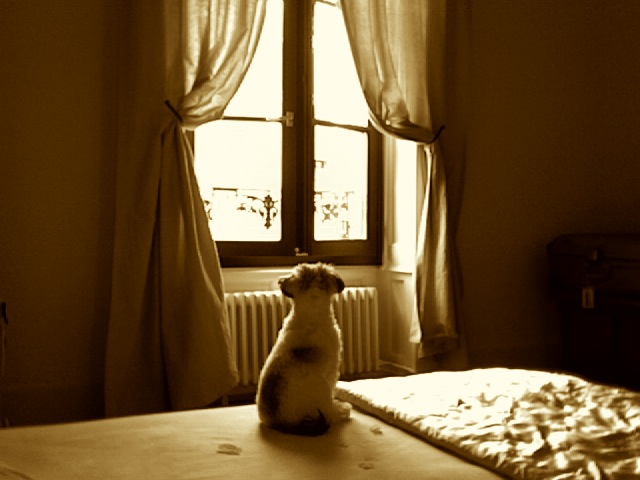 気まま我儘に生きるYasの人生を、正直率直に、そして飾らなく語るブログです。 This is a blog where Yas talks about his life in a foreign land seen through his bizarre and frivolous, yet sincere eyes
by Yas-Unprescribed
ブログパーツ
このブログに掲載されている写真・画像・イラストを無断で使用することを禁じます。Copyright © Life Without A Prescription - 処方箋無しの人生 All Rights Reserved