Shop Until You Drop


As I lie down on the bed to write this entry,
a sense of exhaustion seeps into my body.

For the first two days in Dusseldorf,
I have, practically, done nothing but shop.

So drop-dead tired, I feel like I'm sick...




There are so many cool shops here!!
And because we are in Germany,
the taste and the selection of products are different, too.

That means fresh and exciting!!

A random store we happened to pass by.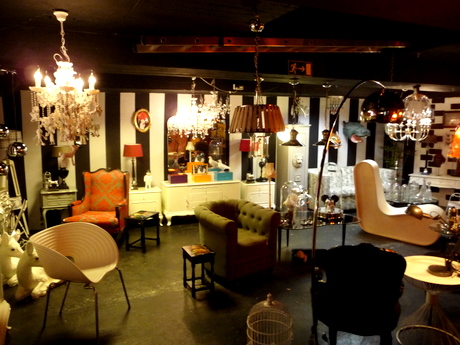 Inside of this store was wonderfully and beautifully cluttered.

At first, I was overwhelmed by this whimsical ambience,
then the more you look, the more intriguing it becomes.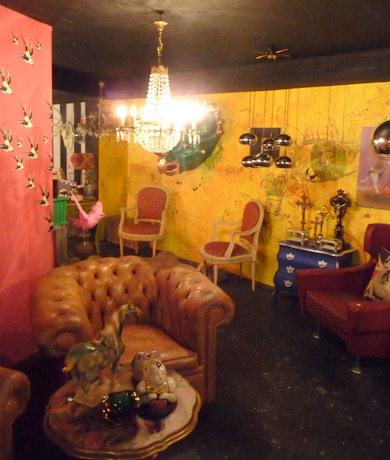 This eclectic selection of items would keep me entertained
for a couple of hours, if I were somehow trapped here.

Then there's a shoe store called Sacha in Old Town.
I found a pair of black boots that I liked, but they didn't have my size.

But look!!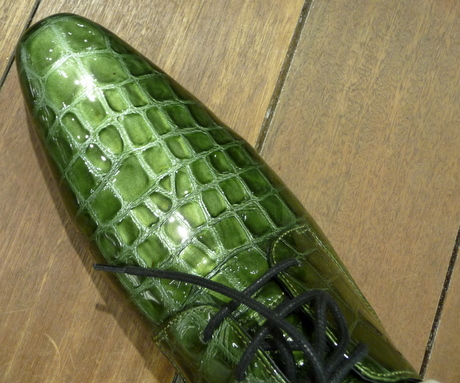 Isn't this fun??
I would have bought them if they weren't so slim


They can't be comfortable walking for me.

At Esprit, I found this button-up shirt.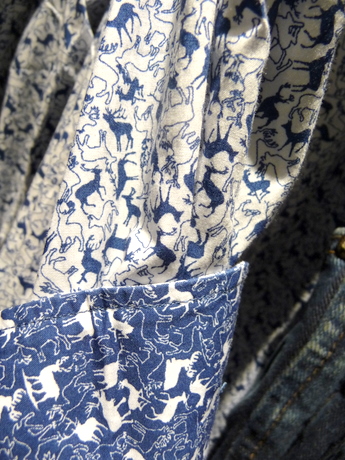 Micro-deer print shirt.

Cute, no??
I love how the lining's color schem is reversed.

And at Peek & Cloppenburg,
I was captivated by this blazer.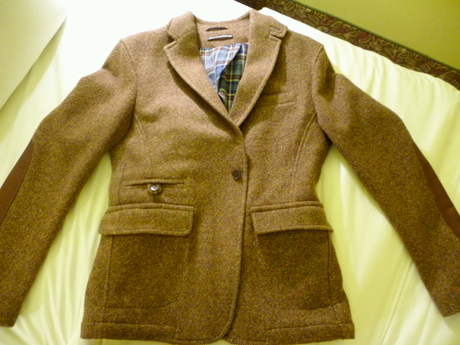 I love the fabric, the lining, the leather trim, everything!!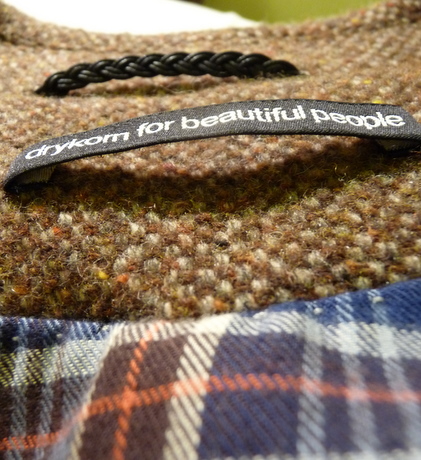 And I also love the fact that this is by a lesser-known label.
Drykorn, what an interesting name...
But, I'm indecisive by nature.
The jury is still out.
I have to consider the fit, my skin complexion and all,
but I'm not objective.
Let's see what Steven has to say about it.

Oh Dusseldorf.
So much fun shopping here.

But I'm a bit shopped-out.
Truffle is definitely so.
He's passed out next to me.

What shall we do tomorrow?!

Thanks for reading my blog!!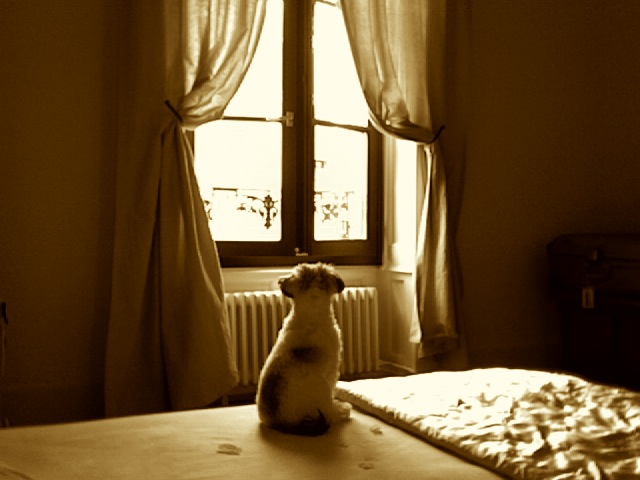 気まま我儘に生きるYasの人生を、正直率直に、そして飾らなく語るブログです。 This is a blog where Yas talks about his life in a foreign land seen through his bizarre and frivolous, yet sincere eyes
by Yas-Unprescribed
ブログパーツ
このブログに掲載されている写真・画像・イラストを無断で使用することを禁じます。Copyright © Life Without A Prescription - 処方箋無しの人生 All Rights Reserved