In Bruges: Starring Yas, Steven & Truffle


Have you seen the movie "In Bruges"?

We only saw it after we came back from this trip.
I wanted to see if beforehand, but Steven protested.
He doesn't wanna see too much of our travel destinations
because that'll ruin the "surprises".

In my version of "In Bruges",
I'd be playing "Ray".
Just because I'm emotionally unstable and have thick eye brows.

Steven would be "Ken".
Just because he's older and more into sightseeing...

"Harry" will be played by Truffle.
Simply because he's the boss and is a ruthless killer








It all started quite peacefully.

The Flemish air felt misty against my skin.
It was early enough, there weren't many tourists around yet,
but as if to get away from any of them,
we took a bus out to our first target.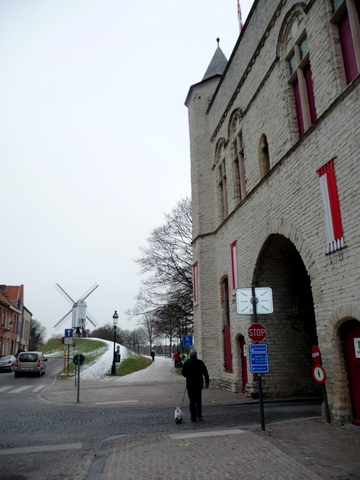 The morning traffic proved difficult to be intervened at Kruispoort.
But we were closing in on the stationary landmark.

Our luck was cursed.
The rain.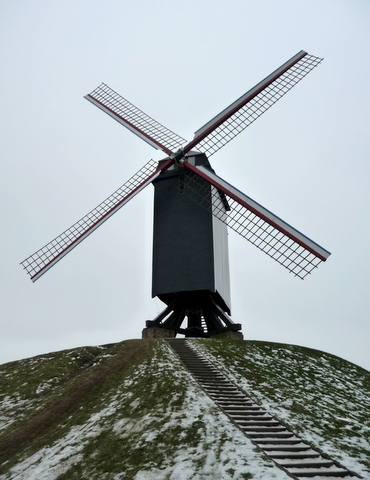 When Ken first told me about the windmills,
I blurred out, "We're not in f**king Amsterdam, are we?!"
(Notice my Irish accent there.)

Little did I know they had windmills in Bruges.
Four of them, to be precise.

Walking in the hazy air, admiring the windmills.
This is like a f**king fairytale, Harry.

To do more cultural things Ken wanted to do,
we carried on.

Several minutes later, we were inside Jerusalem Church.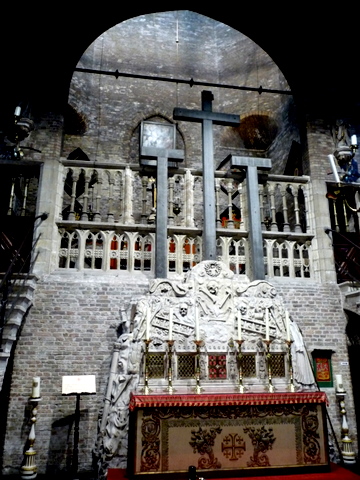 (In the movie,
this church was bizarrely introduced as Basilica of the Holy Blood)

Apparently, my Ken is more interested in arts and crafts...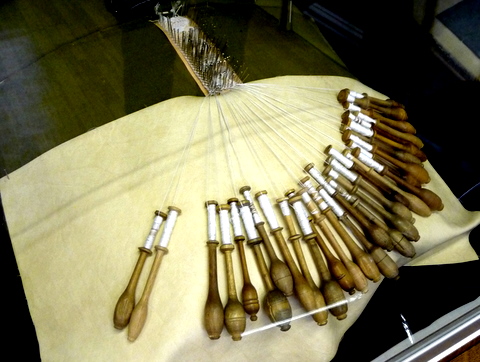 We popped in next door to the Lace Center.
We were hoping to get some authentic Bruges lace as souvenirs,
but the gift shop nearby was closed.

Our luck...

Bruges is known for their canals that run through the city.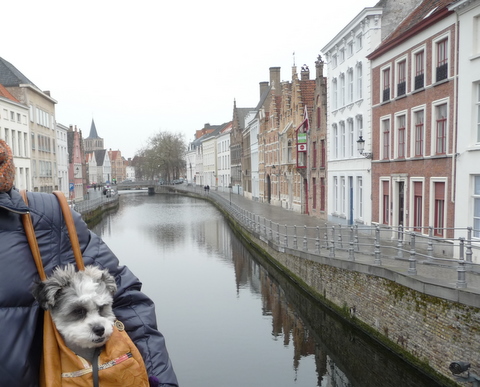 Harry, look at this, it's like a fairytale or something.

Everywhere you look, it's picture-worthy.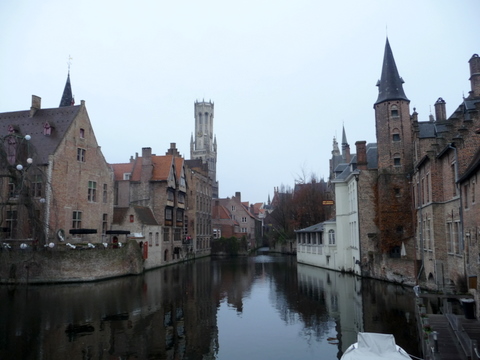 Often it's a challenge to get rid of tourists from the shots.

The key scene of the movie, the Belfry of Bruges.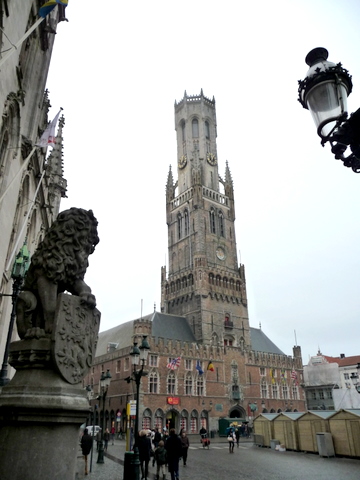 We didn't go up the tower.
Nobody jumped from it, unfortunately.

There was drama nevertheless.
A quarrel.
Regarding lunch.

Typical.

Ray was emotionally unstable alright.
Ken, I suppose, suffered from a fall of some sort.
Harry was... not so daring but rather frightened.

Luckily, nobody got shot, nobody died.

Our story of "In Bruges" ends here.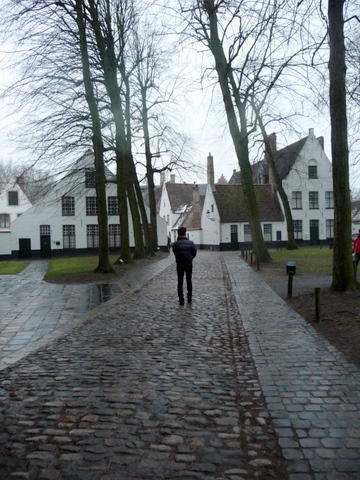 The Beguinage. It's a convent.
"Respect Silence" sighs planted everywhere, but tourists...
They don't know how to behave.

Once they were gone and tranquility returned.

This is how the story ends.
Quietly.
Just like how it all started.

"Harry, it's a fairytale town."


Thanks for visiting my blog!!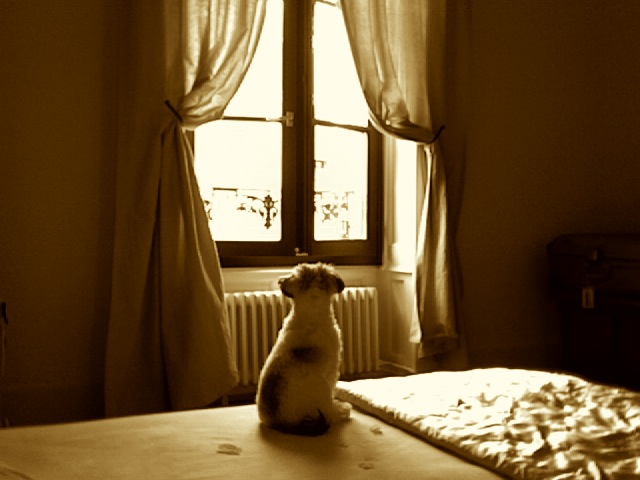 気まま我儘に生きるYasの人生を、正直率直に、そして飾らなく語るブログです。 This is a blog where Yas talks about his life in a foreign land seen through his bizarre and frivolous, yet sincere eyes
by Yas-Unprescribed
ブログパーツ
このブログに掲載されている写真・画像・イラストを無断で使用することを禁じます。Copyright © Life Without A Prescription - 処方箋無しの人生 All Rights Reserved