Culture Shock: Gun Control Propaganda

Before you read this,
a few things you need to know about me.

1. I'm gay (OBVIOUSLY!)

2. I've lived in Southern California for several years.
(Where more than half the people look like models.
In fact, it's as if Abercrombie & Fitch ads came to life.)

So, that makes me kinda obsessed with muscles


I'm impressionable...






If you've watched American TV series or films,
you know how actors and actresses look.

Men, whether gay or straight, are buff.
Big guns, 6 pack abs, you know, A & F types.

And because I'm so used to seeing these chiseled bodies
in real life and also in advertisement,
it shocks me whenever I see a poster like this.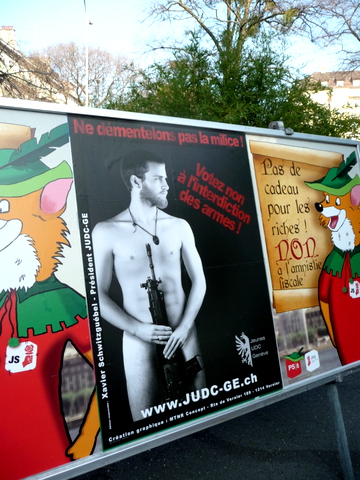 Swiss propaganda poster.
It reads,
"Let's not dismantle the militia. Vote No on prohibition of arms."

Notices the guns.
By guns, I don't mean the huge rifle between his legs.
I mean his biceps.
They're not big.
And the chest... No pecs?!

This is a real shocker for me.
In the U.S.,
you wouldn't see a model of this physique in a poster.

I say,
"Toto, I've a feeling we're not in Kansas anymore!"

But then, maybe this is a tactic.
Maybe, this poster is saying to skinny men in the country,
"You're skinny and weak, you shouldn't let go of the guns!"

If the guns were taken, then he'd be buck naked.
Quite vulnerable, non?
Better hold on to your manhood, huh?
Whatever that is.

This poster above doesn't speak to me.
(Then again, they don't need to!! I can't vote!!)

But this does.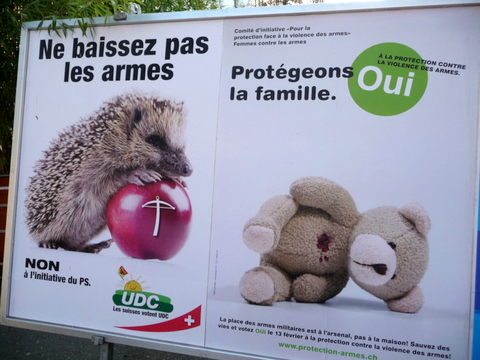 The one on the right.

Who would want to see a dead teddy bear?!
(Oxymoron, though.)
A cute, huggable stuffed animal, bled to death.

No, we wouldn't want that, would we?

As for the one on the left,
I have no idea what it's supposed to mean.

Regarding this gun control issue,
my political views aside,
I know one thing for sure.

Gun supporters need to hire a better advertising agency!!!

It was a beautiful day.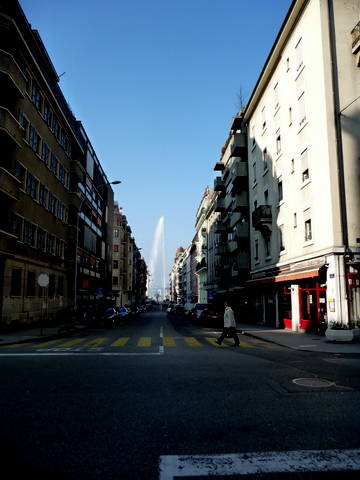 Dona nobis pacem in terris.

Thanks for visiting my blog!!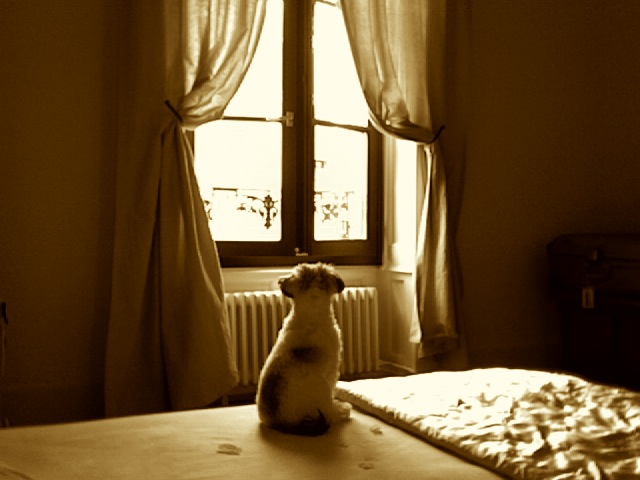 気まま我儘に生きるYasの人生を、正直率直に、そして飾らなく語るブログです。 This is a blog where Yas talks about his life in a foreign land seen through his bizarre and frivolous, yet sincere eyes
by Yas-Unprescribed
ブログパーツ
このブログに掲載されている写真・画像・イラストを無断で使用することを禁じます。Copyright © Life Without A Prescription - 処方箋無しの人生 All Rights Reserved