Lunching @ l'Aéroport

On a weekly-basis, I go to Geneva Airport.
Not for business, but for pleasure.

I go there to have lunch with Ms. Marron.

There are a few decent restaurants at the airport,
but I'll introduce two restaurants that are noteworthy.



First off, Montreux Jazz Cafe

Before,
I've wrote about a dessert from the Jazz Cafe that inspired me.

One cool thing about this restaurant is
that they have a plat du jour each day.
So, you'll never be bored what to choose


Usually, these daily choices are interesting and a bit unusual.

Like,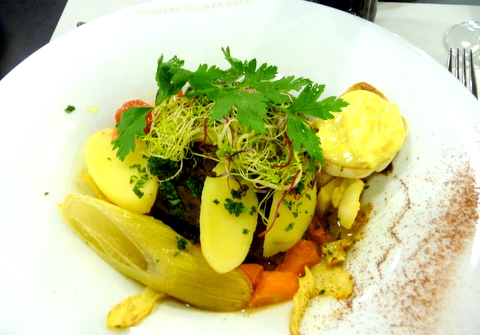 Some kind of beef stew...
(It was months ago when I had this!)

Or, something like this.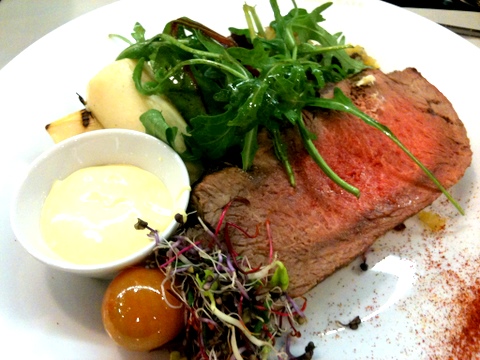 Brazilian style beef and heart of palm.

I should have had this roast beef? steak? more rare.
It was bit tough because I wanted it to be more done.
I had the heart of palm for the first time, but I liked it a lot




Another place we go often is the Pizzeria Al Volo.

As the name suggests, they have pizzas, and I usually get this.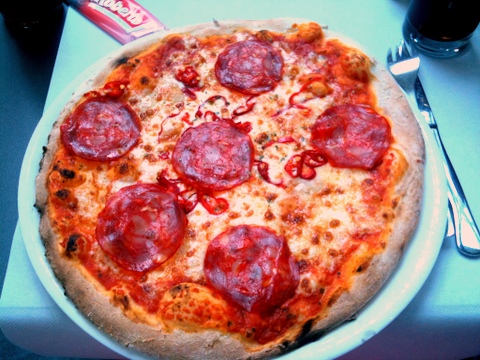 Pizza Diavola.
It's got chili peppers and chorizo.
A perfect pizza for someone like me who craves the heat.

Just the other day, I ordered the pizza de la semaine.


Wild mushroom pizza.

Hmmm, yummy, I loved it


Too bad its life span was so short


Maybe it'll come back on the menu again.

The airport, on its own, is a place that makes me a bit unsettled.
Just because it's heavily associated with the stress of traveling.
But in Ms. Marron's wonderful company,
it's reborn as a fun place to have lunch



Cheers to friendship

and thanks for visiting my blog!!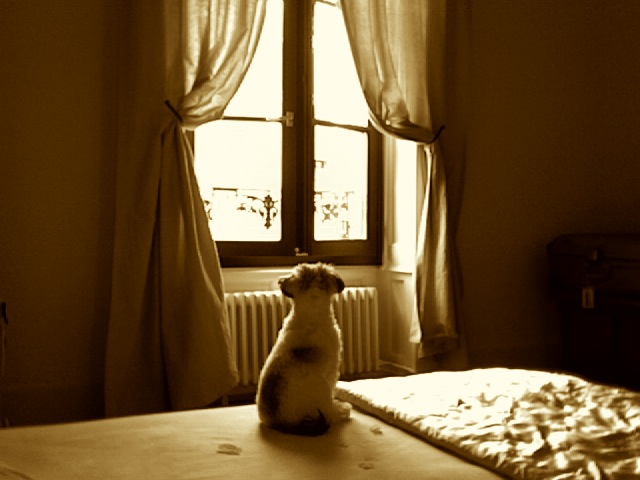 気まま我儘に生きるYasの人生を、正直率直に、そして飾らなく語るブログです。 This is a blog where Yas talks about his life in a foreign land seen through his bizarre and frivolous, yet sincere eyes
by Yas-Unprescribed
ブログパーツ
このブログに掲載されている写真・画像・イラストを無断で使用することを禁じます。Copyright © Life Without A Prescription - 処方箋無しの人生 All Rights Reserved