Please Don't Trust Me!!!

I'm not trustworthy...

As soon as I hung up the phone,
I knew I shouldn't have done it...

It was too late, though.
I was the winning bidder of a certain lot at Artcurial's auction,
Une Histoire d'Homme.



In anticipation of buying a new camera,
I had not planned to buy anything at the auction.

Ahhh, that's a lie.
I was gonna bid on the lot only if the price was low enough.

However,
with all the excitement I heard on the other end of the phone,
I got carried away.

Ohh soo carried away.

Anyway, there were some cool things at the auction.
I would love to introduce them here.

Goyard hard case trunk "Palace"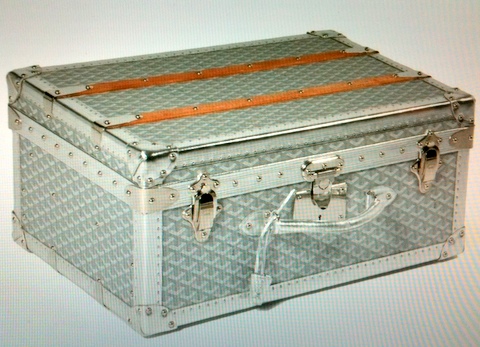 (Sorry the picture quality isn't up to standard)

Estimation 5 000 - 8 000 €
It was sold for 7257 € (= 9340 chf)

What a beauty



Voici another Goyard.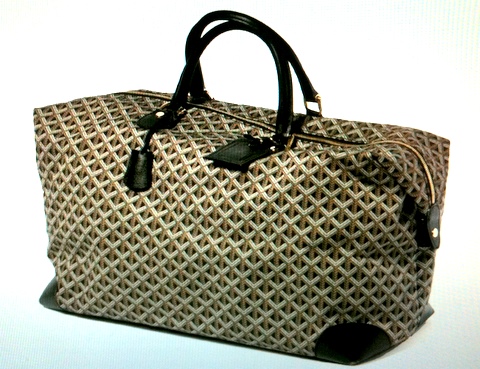 Traveling bag.
Unlike their current canvas which is painted, the fabric is woven.
Sold circa 1960s 70s?

Since the estimation was low at 300 - 400 €,
I was ready on the phone to bid.

But even before I could say "yes" to my sales associate,
the price skyrocketed. So I gave up.

In the end, it was sold for 1913 € (= 2462 chf)

That's so much more than the original estimation



After my sales associate on the phone congratulated me,
off the phone, I cursed myself for my frivolity.

I said to myself, "I will never go to an auction."

But a few days later,
Steven and I were back in Hôtel des ventes Genève



See, I told you I shouldn't be trusted!!

They have this vintage Louis Vuitton trunk.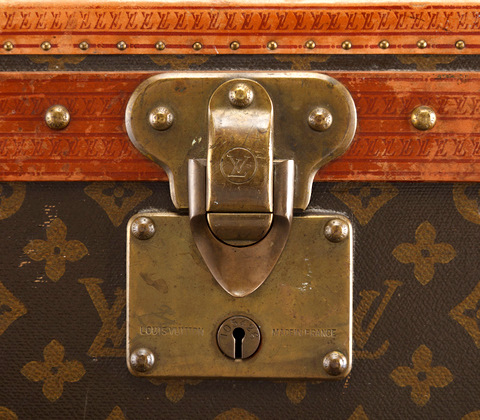 (Photo credit: Hôtel des ventes Genève)
The monogram symbols are different from the current version!
Isn't that fascinating??
The estimation is 800 - 1200 chf.
I wonder how much it'll go for.

Artcurial in Paris will be holding "Chanel - Vuitton" auction soon.

I'll be on an airplane that day, so I won't be able to bid,
which is a very good thing for me



I don't even trust myself when it comes to auctions,
so why should you??

Please bid responsibly


Thanks for visiting my blog!!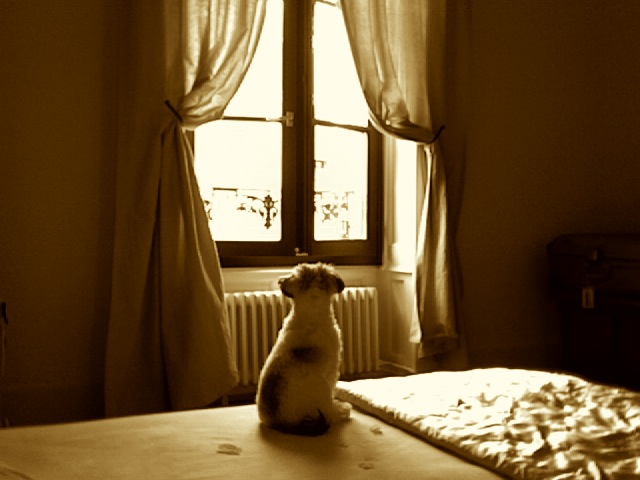 気まま我儘に生きるYasの人生を、正直率直に、そして飾らなく語るブログです。 This is a blog where Yas talks about his life in a foreign land seen through his bizarre and frivolous, yet sincere eyes
by Yas-Unprescribed
ブログパーツ
このブログに掲載されている写真・画像・イラストを無断で使用することを禁じます。Copyright © Life Without A Prescription - 処方箋無しの人生 All Rights Reserved