Sophisticated Tonkatsu


After browsing and shopping at Kinokuniya Bookstore in Shinjuku,
we had lunch at Takashimaya department store.

This being the penultimate day in Japan for Steven,
I let him decide where to eat.

Coincidentally, he picked something I was craving for at the time.

Tonkatsu!!

The restaurant we went to served the deep fried pork cutlets
à la Kyoto.

I was curious.

For my meal, they brought me this first.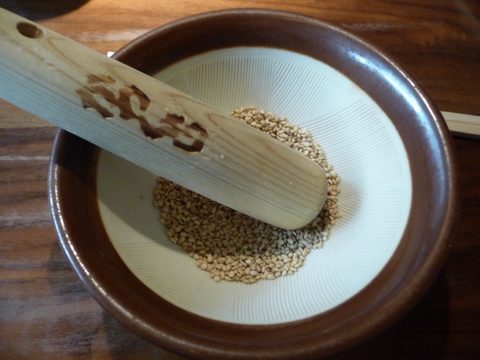 mortar with sesame seeds and pestle.

While I waited for my tonkatsu to come,
I ground the fragrant seeds.
Once it's ground, pour some tonkatsu sauce,
and the dip is ready.

For Steven's dish, no preparation was needed.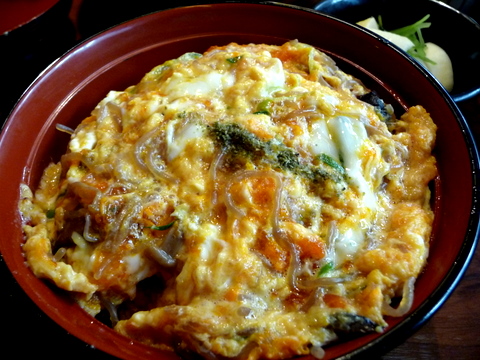 Fillet Katsudon!

It came with Kyoto style pickles.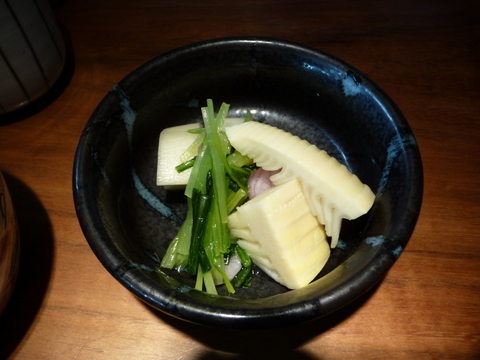 Lightly salted, as they should be in Kyoto.

And here's my fillet katsu and tororo combo!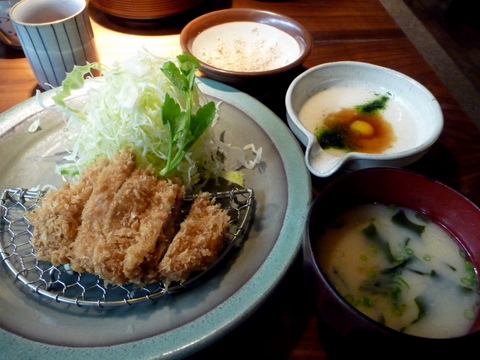 Miso soup is made with white miso, too, of course.

The meat was very tender


And although the egg in the grated mountain yam was
not something I hoped to see, once mixed with the broth and all,
it was delicate and yummy. (because it's yam, you see...)

Even though I was eating deep fried pork cutlet,
because of the sophisticated flavoring,
I couldn't help but feel healthy eating it



I really ought to educate my parents to use less salt...


Thanks for visiting my blog!!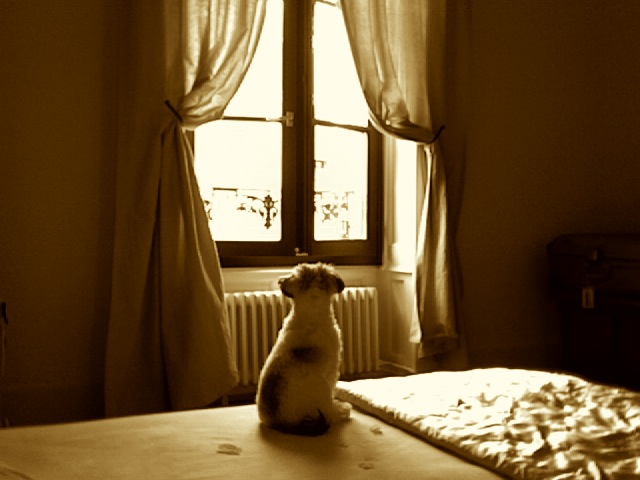 気まま我儘に生きるYasの人生を、正直率直に、そして飾らなく語るブログです。 This is a blog where Yas talks about his life in a foreign land seen through his bizarre and frivolous, yet sincere eyes
by Yas-Unprescribed
ブログパーツ
このブログに掲載されている写真・画像・イラストを無断で使用することを禁じます。Copyright © Life Without A Prescription - 処方箋無しの人生 All Rights Reserved