Down Memory Lane with Daddy


My parents get on my nerves...

I'm in constant awe as to how much craziness
my parents can create out of thin air.

But one of my reasons for this trip is not about my sanity,
but it is to spend some quality time with them.

Since it's easier to deal with them one on one,
(when it's the two of them, it's really overpowering...)

I suggested to Dad that we go and eat udon.

I had a particular Udon restaurant in mind,
so we decided to take memory lane to get there.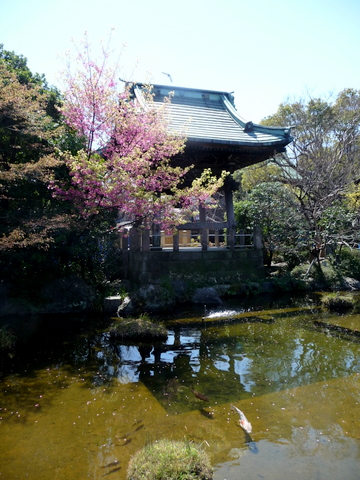 The neighborhood we used to live in when I was little
seems to have changed so much over the years.

Quite a few newly built houses replaced the old and familiar.
Many local small businesses have closed down.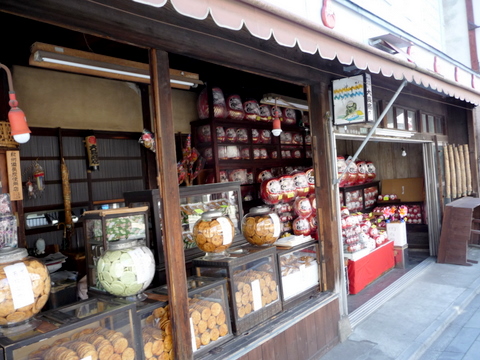 All the infantine memories flooded my head,
but at the same time, I felt quite disoriented as to where I was.
If I stop and think,
it was almost "once upon a time" ago when we lived here.

But to my I've-been-out-of-the-country-for-too-long eye,
this melancholy decadence seemed somewhat fresh and picturesque...
I have to strongly emphasize "melancholy", though.

My bittersweet reminiscence was completely and utterly
rid of my mind when I saw this.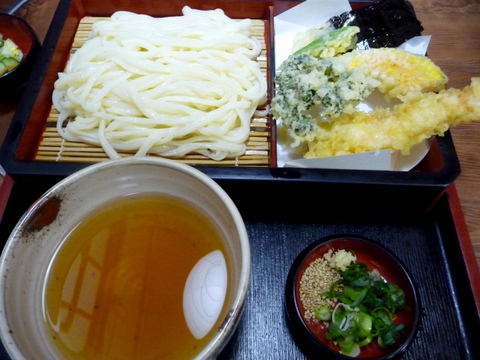 Behold the sheer awesomeness of house-made udon!!

The noodles were shiny and porcelain-like.
When I bit in to them, they were elastic and springy like they should be.
The tempura were freshly fried, of course, and perfect, too.

So good...

And all this for 1000 yen.
You can barely get a value meal at McDo in Geneva for the price.

My Dad was quite content with the meal, too.
He said,
"Now I see why you wanted to come all the way over here."

A stamp of approval from our noodle connoisseur



It was a fine day, with not a cloud in the sky.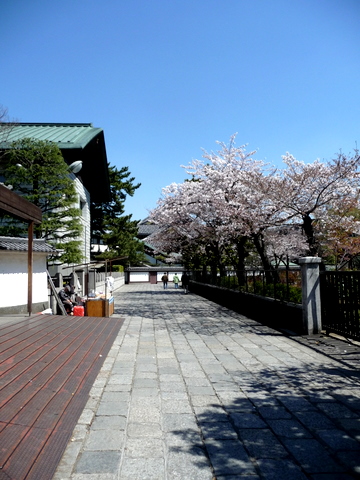 Thanks for visiting my blog!!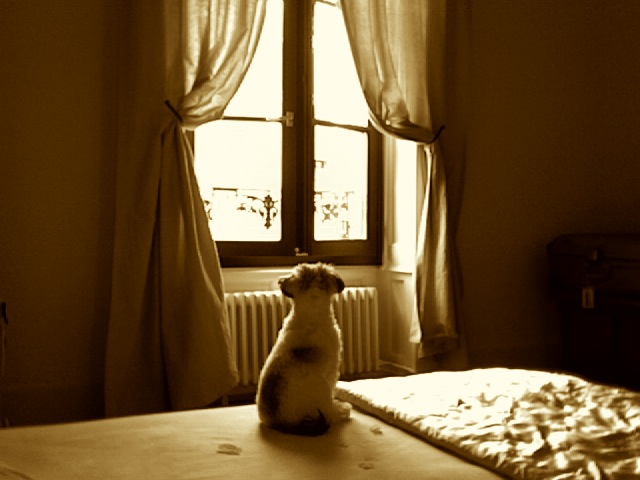 気まま我儘に生きるYasの人生を、正直率直に、そして飾らなく語るブログです。 This is a blog where Yas talks about his life in a foreign land seen through his bizarre and frivolous, yet sincere eyes
by Yas-Unprescribed
ブログパーツ
このブログに掲載されている写真・画像・イラストを無断で使用することを禁じます。Copyright © Life Without A Prescription - 処方箋無しの人生 All Rights Reserved