Yokohama Rendez-vous


After the relaxing onsen experience in Hakone,
I made my way to Yokohama.

I had been to Yokohama with Steven before,
but this was my first time there on my own.


I have to be honest, but I felt like a fish out of water.

It's not far from Tokyo, but it's not Tokyo.
(Obviously...)

There are many train lines that I didn't know existed.
People looked foreign.
(Well, they actually WERE foreigners...)


After all, I wasn't completely on my own.
What a relief!!
I was to meet up with an old friend Patricia.

From the station where we met,
we walked to Yokohama Red Brick Warehouse.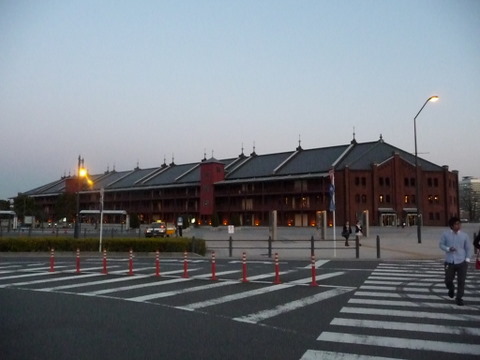 Since this was a spur-of-the-monement kinda trip,
I didn't have time to do a comprehensive restaurant research.

When I saw Kua'aina on their directory, I was sold!
So, I dragged Patricia out for some good Hawaiian style burgers.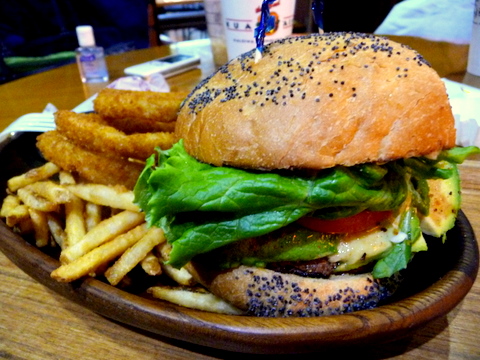 I love their shoestring fries!!
Although the burger was quite good,
I felt that it used to be even better. More juicy and meaty.
Maybe the Aoyama branch makes better burgers?

It really wasn't a proper restaurant.
The set-up was like a food court kiosk,
no atmosphere what so ever.

To compensate the lack of romantic ambience,
we went to "bills" for some hot chocolate after the meal.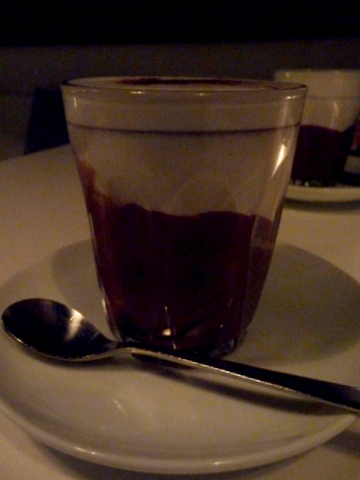 We sat out in the conservatory where we could see out the bay and all.
But given the circumstances, it was dark.
All the same,
it was fun talking with Patricia about career, dreams, Steven, and love.

As it was getting late, we headed back to the station.
Again, it was dark outside.
I felt a bit insecure enveloped in the darkness.
(It's not like someone would attack me or anything, but...)


After I saw her off, I went to Washington Hotel to check in.
This was where I spent the night.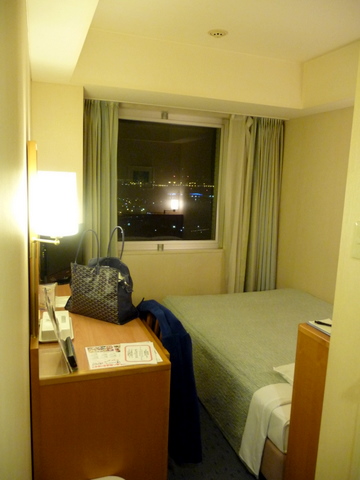 I got a "check in after 19:00" deal for 4,400 yen a night.
I've been sleeping on a futon and I was looking forward to a bed.
But...
I could feel the bed springs when I lay down on it...

Hmmm, I guess I got what I paid for...
(My futon would've been more comfortable...)

"Still," I thought to myself, "I got the ocean view here!"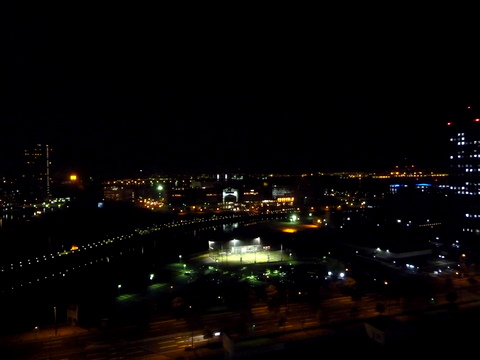 Dark...

But I didn't mind.
Because I knew that it'd be bright and beautiful in the morning.

However long the night, the dawn will break.

Post tenebras, spero lucem.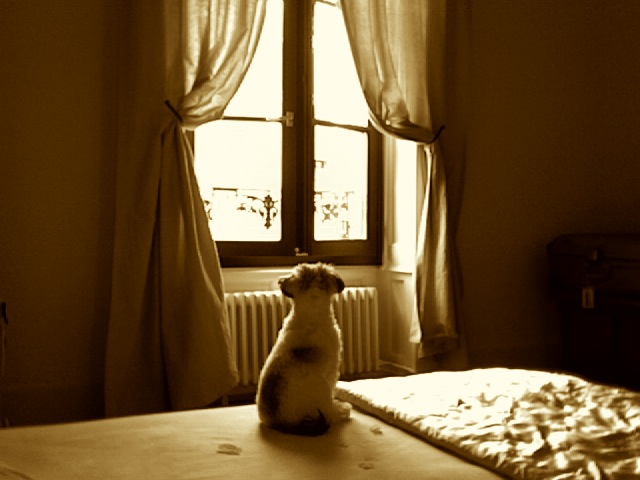 気まま我儘に生きるYasの人生を、正直率直に、そして飾らなく語るブログです。 This is a blog where Yas talks about his life in a foreign land seen through his bizarre and frivolous, yet sincere eyes
by Yas-Unprescribed
ブログパーツ
このブログに掲載されている写真・画像・イラストを無断で使用することを禁じます。Copyright © Life Without A Prescription - 処方箋無しの人生 All Rights Reserved