Thick Pizza, Thin Pizza


Naturally, you can't go to Italy and not eat pizza.
I decided to go out of my comfort zone (= Via Montenapoleone)
and explore new areas on my free day.

So I got off the metro at Wagner, which is outside of central Milan.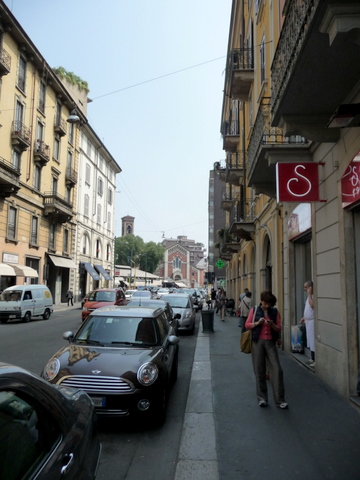 I read quite a few positive reviews on Pizzeria Spontini,
so I wanted to investigate the legitimacy of such claims myself.

I was starving when I surfaced from the underground,
but unfortunately, I arrived too early.
It was 11:10 then, and the pizzeria opened from 11:45!!

In my hungry state, I walked around the area to kill time.
So, when I returned to place my order, a large slice sounded good.

It was humongous.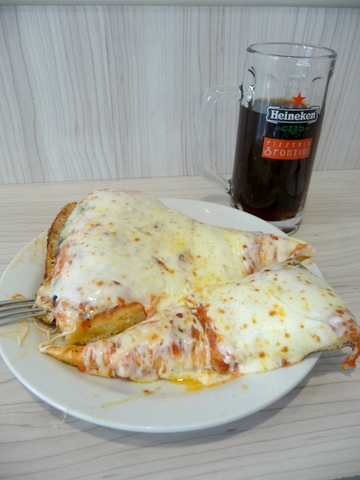 They only serve pizza Margherita,
and their thing is the thick fluffy crust.

The bottom was crispy,
the middle was fluffy,
and the top was juicy with the sauce and cheesy



Some bites were really good, but it wasn't so consistent.
By the end of the meal, I was bored of the one note dish...
A "normale" would've been big enough.

Pizzeria Spontini
Via Marghera, 3
20149 Milan


Of course, I had enough pizza for the day.
I didn't even want to hear or see the word.

Yet, the following day?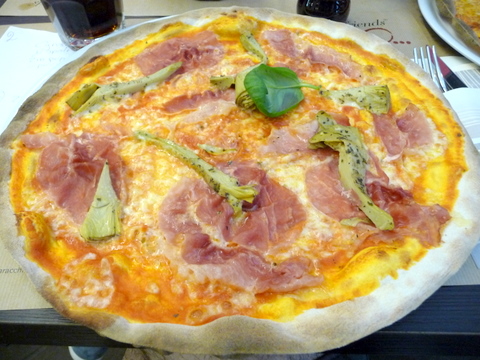 More pizza!!
This one is thin crusted, with prosciutto and artichoke.
When compared, I prefer thin crust with toppings.
More fun that way.

This restaurant was close to our hotel and Duomo.
The name Pizza & Friends doesn't exactly inspire confidence,
but the pizza was quite decent.
The convenient location is a plus.

Pizza & Friends
via Baracchini, 9
20123 Milan


But ironically, I have to say the best pizza I had in the last 2 months
is the one I had in Japan.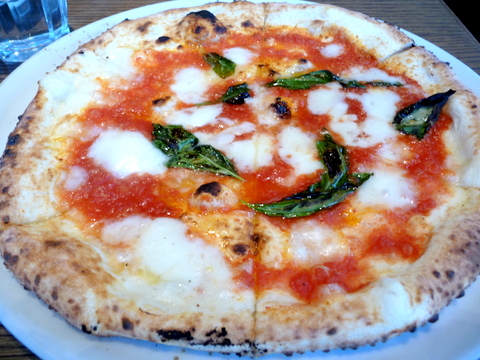 Margherita from Salvatore Cuomo.

Maybe I'm biased?
Maybe it was made to suit my Japanese tongue?

Next time when I return to Milan,
I'll have to look for something better

Grazie per la tua visita!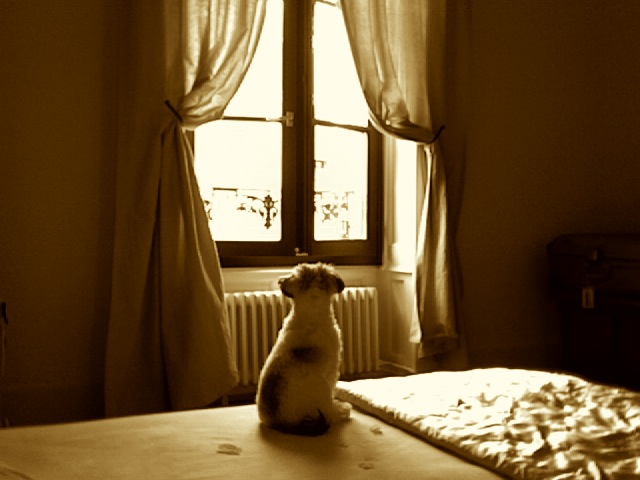 気まま我儘に生きるYasの人生を、正直率直に、そして飾らなく語るブログです。 This is a blog where Yas talks about his life in a foreign land seen through his bizarre and frivolous, yet sincere eyes
by Yas-Unprescribed
ブログパーツ
このブログに掲載されている写真・画像・イラストを無断で使用することを禁じます。Copyright © Life Without A Prescription - 処方箋無しの人生 All Rights Reserved