Brunch @ La Mamounia


On our second day in Marrakech,
we decided to go a bit Sex and the City.

After dressing up as much as our desert clothes would allow us,
we headed to the hotel the cast stayed while they were filming.

La Mamounia.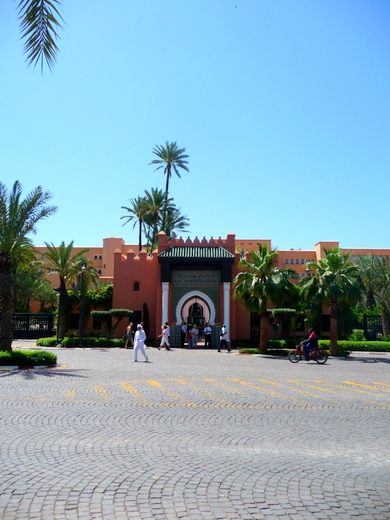 It doesn't look all that fabulous outside, to be honest.
The interior was very glam, though.

Their fabulous buffet-style brunch takes place poolside.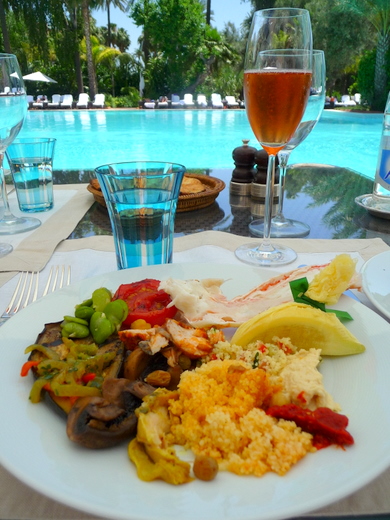 There was a lot of food!
Many Moroccan dishes, fresh salad (which I avoided),
seafood bar, grill, dessert counter, etc.

It's a great way to sample the local flavors.

And at the grill, you can have them grill meat, fish, etc.
I ordered this!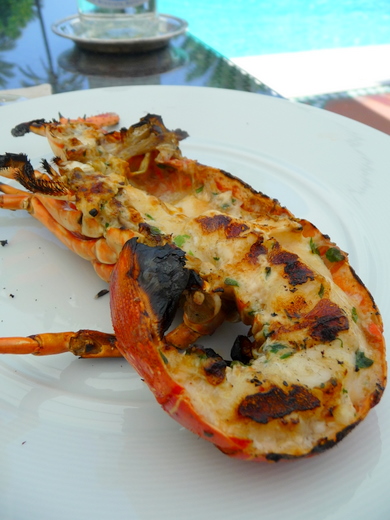 Lobster


(I had two. Hey, it's a buffet after all!!)

FYI, my second helping looked like this.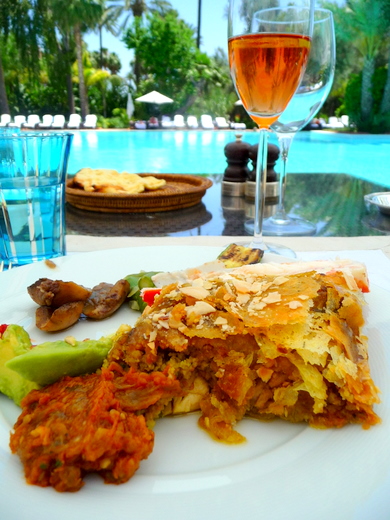 I tried the pastilla, which is, in my words, a baklava with chicken in it.

By the time I got to the dessert counter,
my stomach was 98 % full, unfortunately.

So this was all I could manage.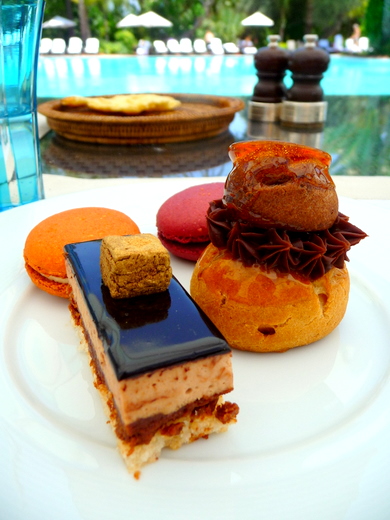 I was on the verge of becoming sick from over-consumption...

It was a lovely brunch and we thought it was shame that
they were only a handful of people to enjoy it.

It seemed like everywhere in Marrakech was empty after the bombing.
I certainly wish all that food didn't go to waste.
(And probably the price of the brunch scares people away from it...)


After our Sex and the City experience,
back to sightseeing under the burning sun of Marrakech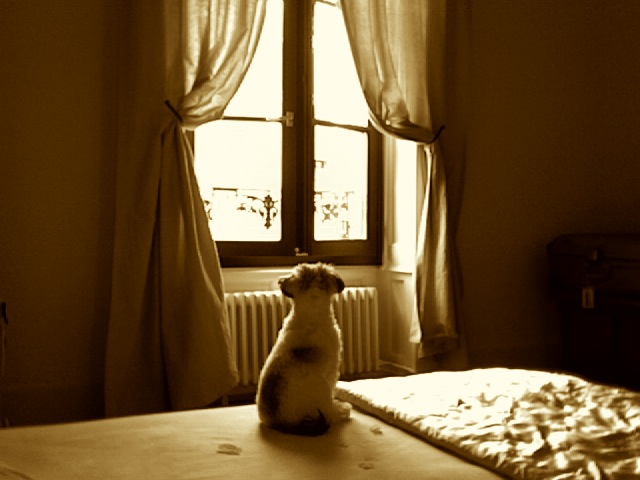 気まま我儘に生きるYasの人生を、正直率直に、そして飾らなく語るブログです。 This is a blog where Yas talks about his life in a foreign land seen through his bizarre and frivolous, yet sincere eyes
by Yas-Unprescribed
ブログパーツ
このブログに掲載されている写真・画像・イラストを無断で使用することを禁じます。Copyright © Life Without A Prescription - 処方箋無しの人生 All Rights Reserved