Marrakech at Night


A place can look completely different at night.

Maybe Marrakech might be an exaggerated example of that.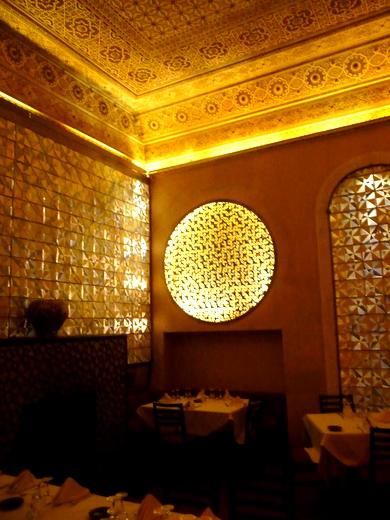 At Café Arabe.
The meal was decent, but the restaurant was stunning
with all the illuminated arabesque details.

It was always such a shock to step outside
from such a polished space to the dusty street.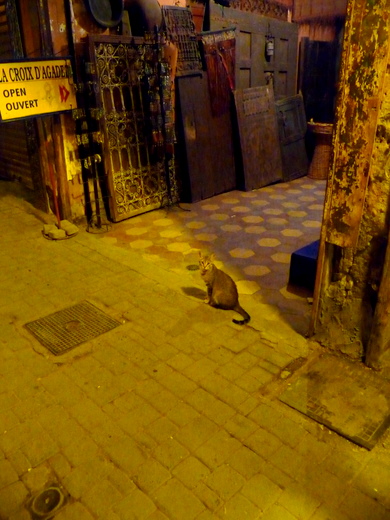 Cats and kittens were everywhere in town.
Not many dogs, though. I think we saw only three dogs.

One corner, you see a donkey pulling garbage,
then another, you see sophisticated artwork.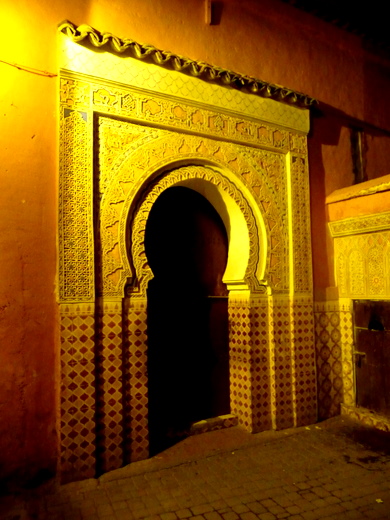 "Boring" is definitely not the word used to describe the city.

The steam may die down a bit at night in the souk,
but instead, Jamaa el Fna, the big square of Marrakech,
becomes busy and lively.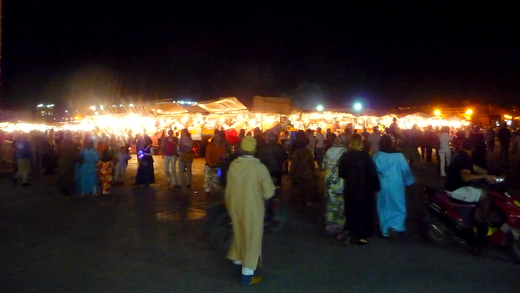 At the source of smoke, many food stands can be found.

We were doing so well interacting with the local venders
until the moment I said "let's go through the food stands".

Once amid the mysterious foods and the smoke,
we were basically trapped.
As if we were "a handsome straight man in a gay club".

One right after another, the venders came up to us selling food.
The persistence and the frequency of their effort were
more than overwhelming, and soon I regretted my suggestion.

What's amazing is that these people would talk to me in Japanese!
Although they say weird stuff and sometimes effectively creep me out,
they know enough to conduct business. Quite impressive.

But the sensation of being surrounded like that was so traumatic,
we never went back into the cluster of stands after that.

Some people called me "Yamaha",
while others called Steven "Bruce Willis".

Ah, good times.

Good times...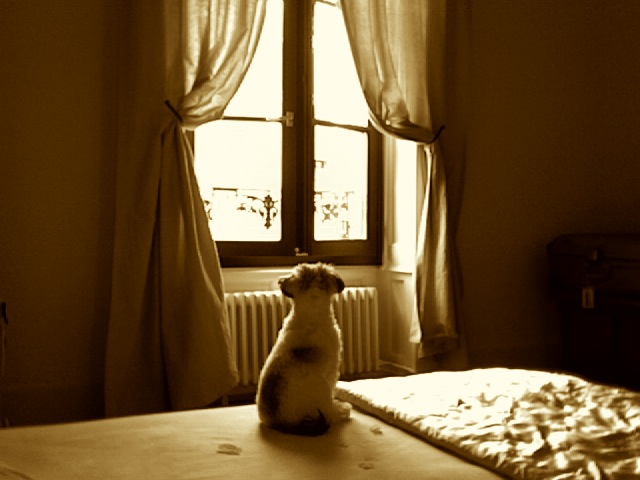 気まま我儘に生きるYasの人生を、正直率直に、そして飾らなく語るブログです。 This is a blog where Yas talks about his life in a foreign land seen through his bizarre and frivolous, yet sincere eyes
by Yas-Unprescribed
ブログパーツ
このブログに掲載されている写真・画像・イラストを無断で使用することを禁じます。Copyright © Life Without A Prescription - 処方箋無しの人生 All Rights Reserved