Paris Eateries: Pouchkine & Zen


Because we had to get up early to catch the train,
we were exhausted by the mid-afternoon.

After fabric shopping in Montmartre,

We walked through Pigalle and moved on to Saint Georges.
Pigalle was a bit rough, but once in Saint Georges,
things seemed BGBC.

There was a thrift shop we wanted to check out in the neighborhood.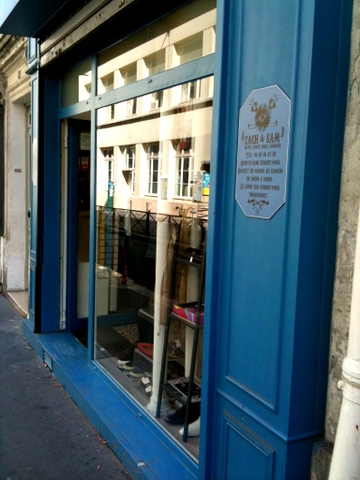 Zach & Sam.
They specialize in mens wear.
I found some blazers by Ralph Lauren and Hermès that drew my attention,
but not enough to make me buy them.

Empty handed, we rushed to our next destination: Printemps.
Since this was the first day of summer sale in Paris,
the department store was packed!!

Don't you think the crowd makes you tired?
We do.
Thus, another break!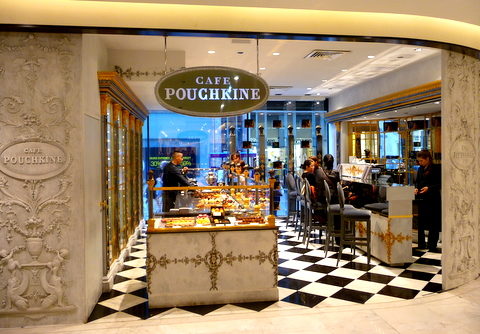 At Café Pouchkine.

The small counter here is competitive to be seated,
but we lucked out.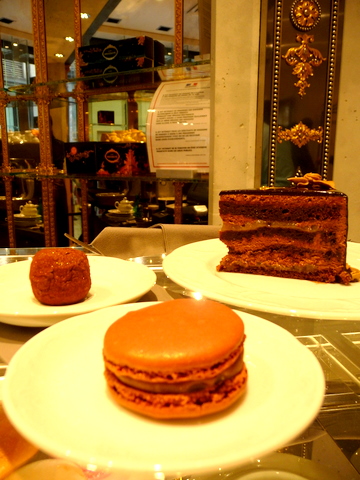 Mine was the cake on the right called Prague.
(I don't know the rest, Steven picked them.)

It was very RICH. Almost too heavy.
And most of their cakes had some kind of fruit flavors,
but I'm a chocolate-purist and I'd rather that they didn't.

All the same, it was a nice break.
Back to Printemps Homme for some shopping.

When we left the store, we were no longer empty handed



I was DEEPLY impressed how the department store stayed open until

10 p.m.!!


The first few days of sale seasons, they stay open later than usual.

I LOVE IT.

Now it was time for dinner.
Zen is a Japanese restaurant conveniently situated near Louvre.
I got one of the set menus they offer.
First, I got these appetizers.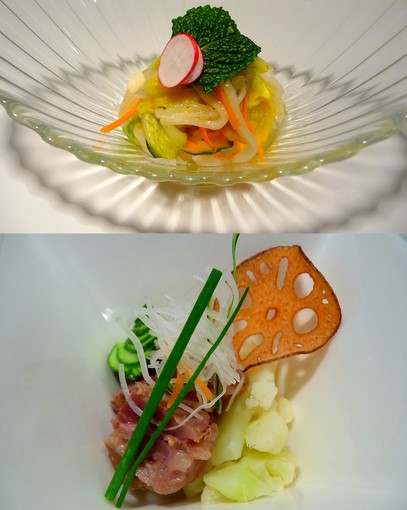 Top: Marinated veggies.
Bottom: Miso flavored Iberico pork.

Then these.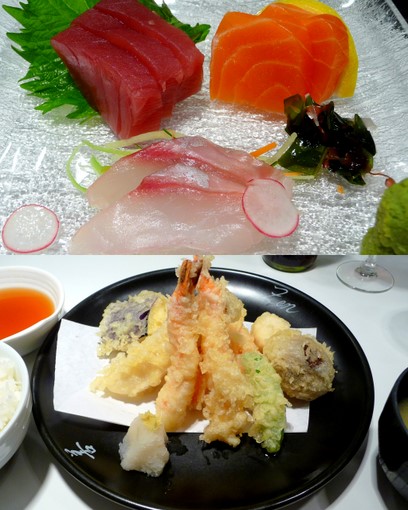 Top: Sashimi
Bottom: Tempura, rice, miso soup.

Everything was very good.
I wish the quality of the rice was better,
but given the price of the meal, 35 euros (about 43 chf)
it is a great value for the price!!
(Imagine trying to achive this in Geneva...)

Zen
8 Rue Echelle
75001 Paris

Our first day in Paris ended with a nice stroll through
the Louvre and Tuileries and back to the hotel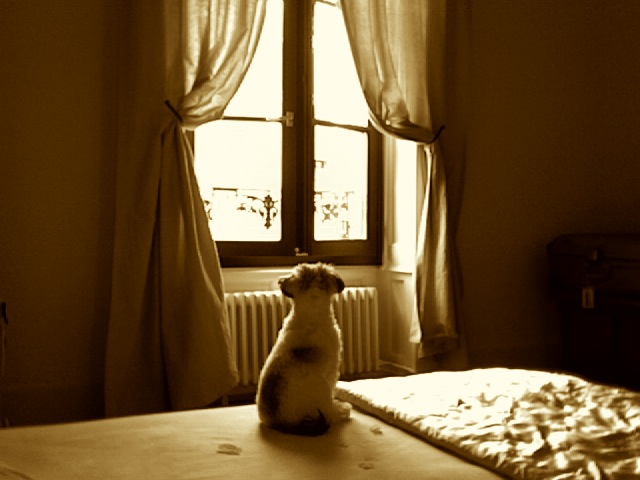 気まま我儘に生きるYasの人生を、正直率直に、そして飾らなく語るブログです。 This is a blog where Yas talks about his life in a foreign land seen through his bizarre and frivolous, yet sincere eyes
by Yas-Unprescribed
ブログパーツ
このブログに掲載されている写真・画像・イラストを無断で使用することを禁じます。Copyright © Life Without A Prescription - 処方箋無しの人生 All Rights Reserved