Paris, Unexpected


After the frustrating morning event,
we went back to the hotel and rushed to lunch.

Now, our shopping commence, once again!

At American Apparel, I bought some clothes, NOT on sale...
At Zara, I bought some clothes, NOT on sale...

Can someone remind me why I came here??

Hitting some stores on Faubourg Saint-Honoré,
then we were ready for a break.

At Jean-Paul Hévin.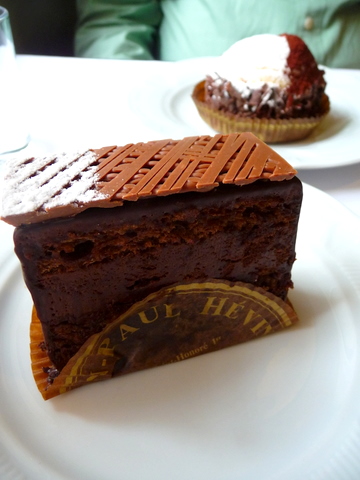 THESE SWEETS WERE TO DIE FOR!!!

Ah, Paris.

A view from the cafe's window.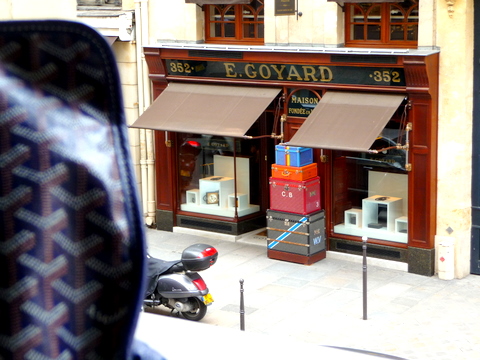 Ah, Goyard...

There are a few things I want from there,
but I can't decide on the color, and the timing isn't right.
It'll have to wait...

Moving on.

When we came out from Louboutin,
we were shopped out and were ready for early dinner.

Tonight's dinner was at Minipalais.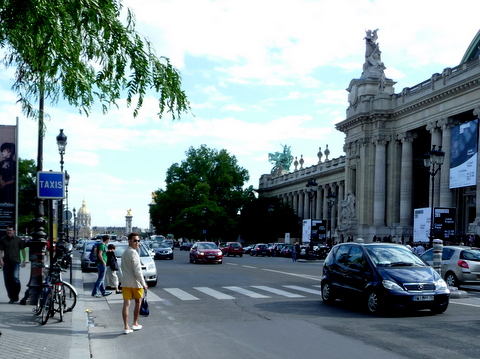 So we thought...

Minipalais was closed for a private function!

NOOOOOO!!!
I didn't really have a backup plan.

Agh. Paris.

Moaning followed by bitching,
we were lost and clueless.

Then it came to me.

"Ah! Why don't we go to the restaurant Carrie met the Russian's ex wife at!"

Off we went.
Their restaurant opens at 7 p.m.,
so we were sitting at the bar, killing time.

I happened to check myself in on Foursquare,
then I started to read reviews of the place.

"Great view!"

"Good cocktails and an awesome view!"

"The place is to be avoided!!"

"Microwave meals."

"Good for drinks, but not for dinner."

"Horrible service"

A few more negative remarks, and I was officially scared.

I could live with horrible service, after all, I live in Geneva.
But, bad food, at those prices, I'd kick myself in the balls.

The maitre d' came to us and said "Your table is ready."
We couldn't have gotten out of there fast enough.

So, once again, stranded and still clueless.

After some struggling minutes on Steven's Blackberry,
I found a place nearby.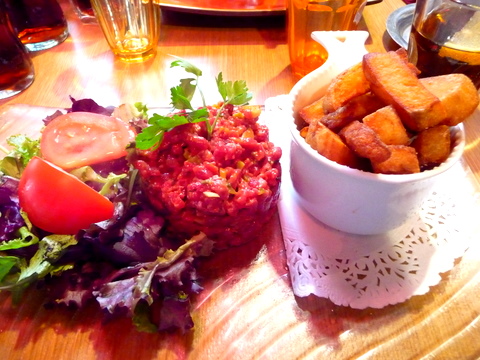 I had Beef Tartare.

This place was ok.
At least it was close and food was decent.

Strolling down the streets of Paris on a cool summer evening,
so romantic.

Ah, Paris!!

We started to look for a place to get desserts.
I had an idea.

"What about a fancy hotel near Tuileries?"
(In reality, this was probably my 5, 6th suggestion. It was tough coming up with ideas.)


Soon enough, we found out that the proposition was a bad one.

I was DENIED entry to the restaurant!!




ARRRGH, PARIS!!!!!

I was wearing shorts, so I wasn't allowed in.

Steven said,
"I have pants on, but you look much nicer than I do."

Very true, my love, very true.

Deflated, we carried on.
Suddenly, a huge mass of muscles entered my peripheral vision.
When I looked up, a half naked handsome guy was speaking to me.

Whaaat??

I could barely hear what he was saying, but in sum, it was like this:
(The music in the background was really noisy!!)

"Come in", "Drink champagne", "Have fun"

And he handed me an invitation.
It turns out the D &G store on Rue de Rivoli was having some kind of party.

A SEXY PARTY!!
*with the voice of Stewie Griffin*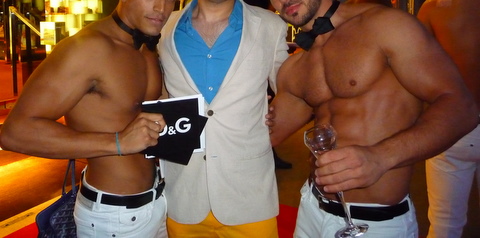 Here's a picture of me and two beefcakes


This probably is THE juiciest picture I ever posted on my blog!!

A lot meatier than the beef tartare I had earlier that evening



We ended up going to a cafe near the hotel.
There were quite a few unexpected elements to the day.
But at the end of it, things worked out just fine.
After all, what is Paris without surprises?

Ahh, Paris.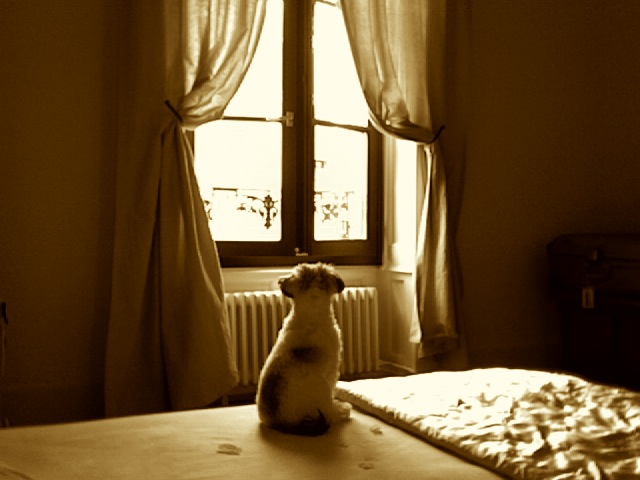 気まま我儘に生きるYasの人生を、正直率直に、そして飾らなく語るブログです。 This is a blog where Yas talks about his life in a foreign land seen through his bizarre and frivolous, yet sincere eyes
by Yas-Unprescribed
ブログパーツ
このブログに掲載されている写真・画像・イラストを無断で使用することを禁じます。Copyright © Life Without A Prescription - 処方箋無しの人生 All Rights Reserved