Parisians Are Nicer Than...


What I thought of over and over on this trip:

Parians are much nicer than Genevois.


"How can that be?" You might say.

I'll tell you why.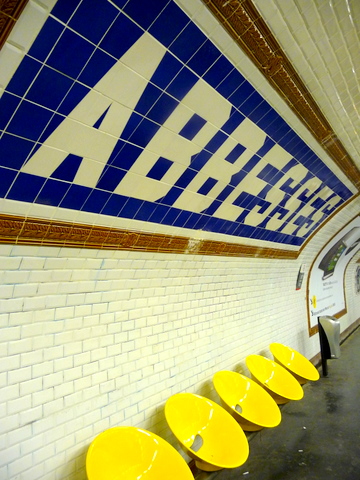 Reason 1: They'll hold doors for you.

More than several occasions, people held a door open for me.
In metro, in department stores, etc.

Sometimes I had trouble inserting my ticket at the metro gate,
but all the same, they waited, holding the door for me.

I was really touched!

In Geneva, only every now and then, a person would do that for me.
Even when I have big grocery bags in both hands, that doesn't happen.
It's cultural.

You might say, "They weren't Parians, probably American tourists."
No, they were locals, they sounded it and looked it.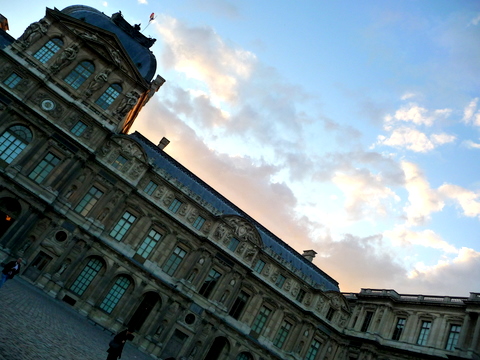 Reason 2: They'll speak French to you.

It is annoying and frustrating,
when you're making the effort to communicate with someone
in a local language, but the interlocutor switches the language,
to English.

While you know it's not done out of malice,
the fact that they thought your French wasn't communicable, or
that they'd rather practice or showcase their English
isn't nice for you.

In Paris, I can think of only one person who switched to English
when we spoke French.
But the rest was nice enough to stick to French.

You might say, "Well, they don't speak English, the French."
No, these days, they do.
Plus, they were working in touristic places,
whether that may be a boutique or a hotel.
They spoke fluent English with other clients.

Whereas in Geneva, it's so international,
you could live here without ever speaking French (perhaps).
Maybe they're trying to be helpful by switching,
but we're trying to speak French, and I wish our effort was respected.
(Sorry, Steven

I love your accent!)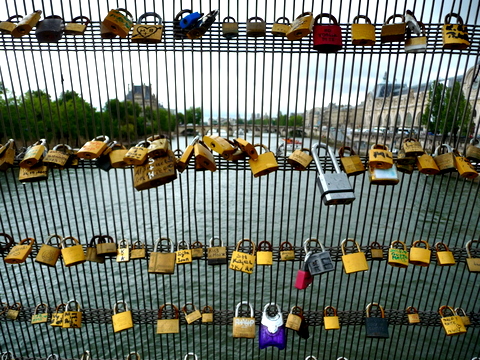 Reason 3: They'll give you water for free.

This is one of my pet-peeves.
Water at a restaurant.
Steven and I rarely drink alcohol, we'd rather drink water with our meal.
We usually order diet coke. But we want water in addition.
So why do we need to spend 6, 7 dollars for water,
when the tap water is portable?

Every restaurant and cafe we went in Paris,
they gave us water with no grief! (important point)
We were pleasantly surprised they didn't make a face.
(Mind you, we did order other beverages, too)

Whereas in Geneva, if you ask for water, they often say,
"Still or sparkling?"

Stop trying to up-sell!! Don't you charge us enough!?

So, we say "carafe of water, please".
They often grimace and leave.
We don't need that attitude!! Thank you.

We're not in the U.S.
The amount of your tip is not 15% of the bill.
So, why give us grief??

Plus, SIG tells you the tap water of Geneva is of excellent quality!

But after all,
maybe Parians were in a good mood with their imminent vacation.

Everyone says Parians are cold and un-nice,
I just wanted to tell you otherwise, for a change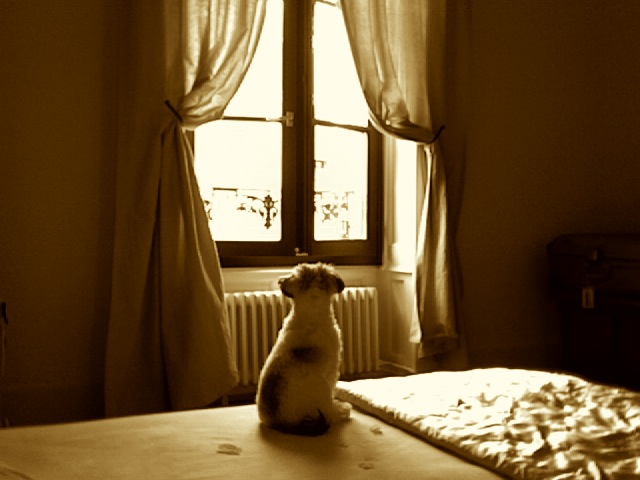 気まま我儘に生きるYasの人生を、正直率直に、そして飾らなく語るブログです。 This is a blog where Yas talks about his life in a foreign land seen through his bizarre and frivolous, yet sincere eyes
by Yas-Unprescribed