Bento Lunch @ Little Buddha


School's over!!
That's right,
the three weeks of intensive French course is now OVER.

I'm so glad that I don't have to wake up early every morning,
but I'm so sad not seeing the interesting characters in my class anymore.

C'est dommage



To be honest, though,
my brain was shutting down like the late summer's sun setting
sooner and sooner by the day.

The first week was great.
I felt like I could speak French so much better already.

By the end of the second week,
I thought my French was deteriorating because I needed a rest.

Then, the third week in,
I was confused because I had thought the 3 day week-end would
take care of my intellectual fatigue, but I came back to the class
only to realize that my linguistic thought process was as congested
as the rush hour in Moscow.

No matter the conditions, we did not give in, though.
I'm quite impressed at ourselves trying so hard and never giving up.

So, to celebrate our last day and drink to our effort and achievement,
we went to Little Buddha for lunch.

The girls had Sushi à la carte, and I had a bento lunch.
First, this came.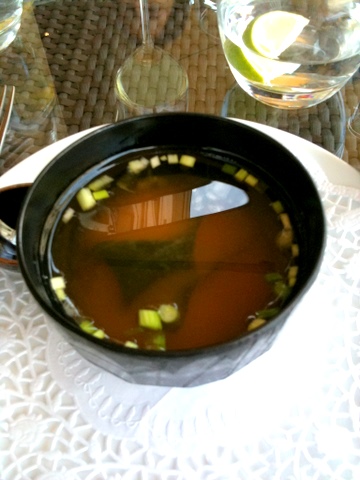 Miso soup.
Nothing significant here. A bit too salty, in fact.

And here comes the main bento box.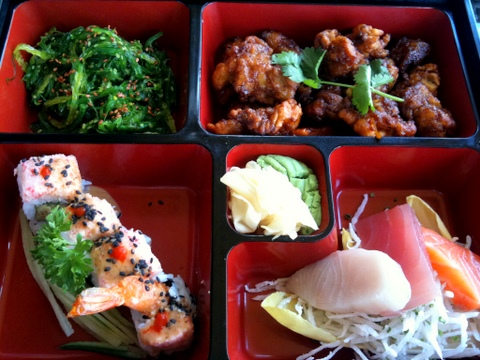 Seaweed salad, fried chicken with orange sauce,
sushi roll with fried shrimp, sashimi (yellowtail, tuna, salmon.)

Despite my worries, it was pretty decent.
I really liked the seaweed salad.
But the bento was so American.
The chicken, the roll, it's like they were imported directly from the US.
In reality, this restaurant is from Paris.
Buddha Bar is a famous Parisian establishment,
and this place is its Genevois offspring.

I wasn't expecting something authentic anyway,
so that wasn't a problem.
The problem surfaced when we tried to pay the bill.
There were some inconsistencies in l'addition.
The Avocado Salmon Rolls (9.50 each) the girls ordered showed up
as 15.50 francs instead.

When we pointed out the mistake to the server,
he said something weird like
"Oh, it's written 9.50 on the menu, but it's really 15.50."

What the hell kind of explanation is that?!

Our Princess russe quickly sorted it out for us
with the air of I-don't-take-bull-shit-from-anyone.

AWESOME.

Now come to think of it,
they were so disorganized.
They messed up my friend's birthday party a while ago,
one of the rolls didn't show up so we had to ask for it again,
but then, supplementary rolls showed up unexpectedly.

I sure hope that they didn't try to rip us off,
but that it was a sheer mistake.

Either way, trying Little Buddha once is more than enough for me.
Culinary and managerial reincarnations are most unlikely.
Thankfully, I had great company



Check your bill carefully when you go there!!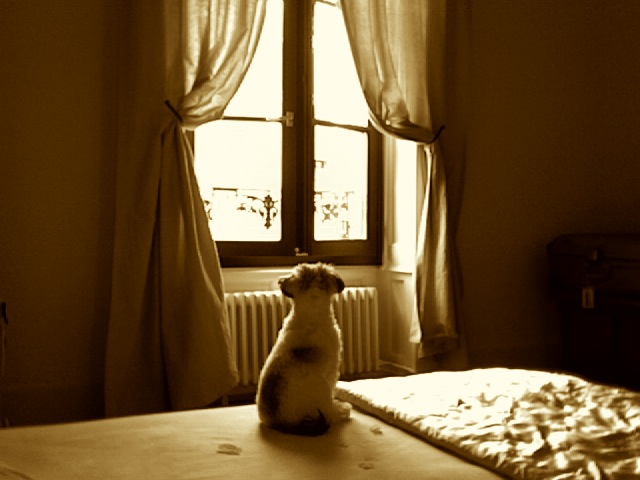 気まま我儘に生きるYasの人生を、正直率直に、そして飾らなく語るブログです。 This is a blog where Yas talks about his life in a foreign land seen through his bizarre and frivolous, yet sincere eyes
by Yas-Unprescribed
ブログパーツ
このブログに掲載されている写真・画像・イラストを無断で使用することを禁じます。Copyright © Life Without A Prescription - 処方箋無しの人生 All Rights Reserved