Recovery in Englischer Garten


After the catastrophe of the previous day,
we wanted to take it easy.

We knew just the place to do that.

Englischer Garten.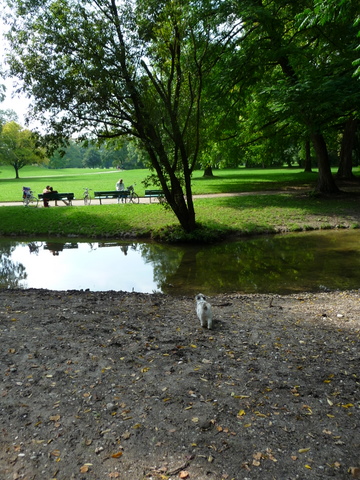 This is a large park that sits in the middle of Munich.
It is similar to New York's Central Park in concept,
but this park is slightly larger than the latter.

This is one of the iconic places of the park.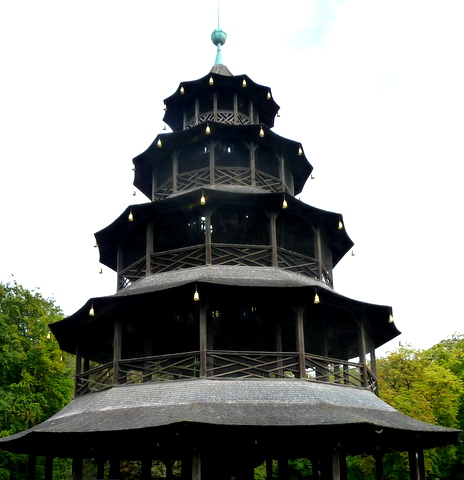 Chinesischer Turm.
There is a beer garden by the tower where people can enjoy
the greenery, the beer and pretzels at the same time



Here, Steven and I shared a (huge) glass of radler and pretzel.
But as I wasn't fully recovered from the trauma of the previous day,
the beer didn't go down right. So, I only had 3, 4 sips.
(which was a good thing, to avoid a situation like yesterday's...)

After the not-so-delicious radler and pretzel,
we continued our walk through the giant park.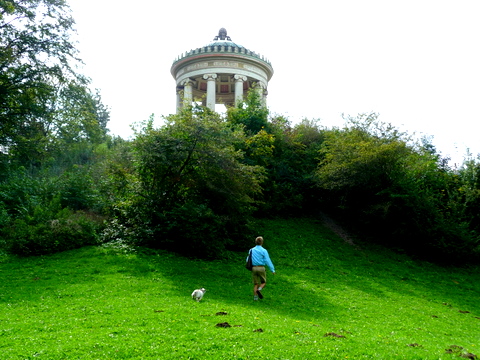 The monopteros.

In Munich, we saw many unleashed dogs.
I wondered if it was really safe for the dogs, but thought it was cool.
We let Truffle run free most of our walk in the park,
and he seemed to have enjoyed the freedom.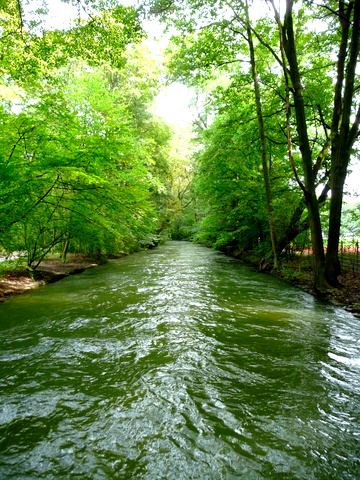 It is a beautiful park.
With the rivers running through it, the air felt fresh and clean.

Talking of the rivers,
this park is known for the river surfers.
I guess since 2010, surfing in the Eisbach has been officially legal.
Although, signs state only experienced surfers should surf here.


How crazy for these guys to surf here, though?!
One wrong move and you'll end up in the hospital.
Risky.

This place marks the end of our walk through the park.
A few steps away and the concrete jungle took over.

It felt great to be surrounded by the trees and rivers


Just what my weary soul needed!!!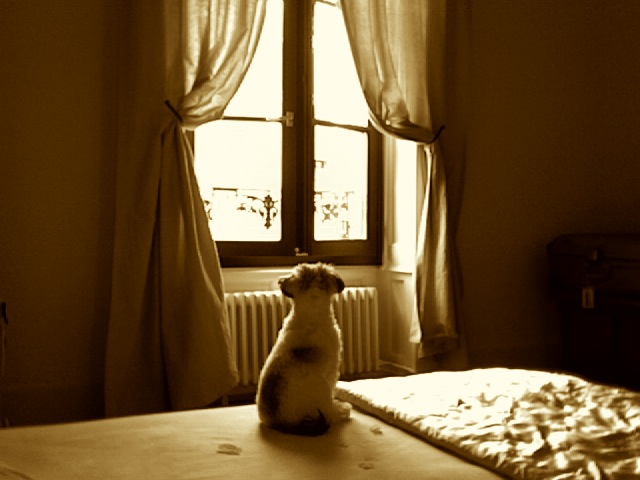 気まま我儘に生きるYasの人生を、正直率直に、そして飾らなく語るブログです。 This is a blog where Yas talks about his life in a foreign land seen through his bizarre and frivolous, yet sincere eyes
by Yas-Unprescribed
ブログパーツ
このブログに掲載されている写真・画像・イラストを無断で使用することを禁じます。Copyright © Life Without A Prescription - 処方箋無しの人生 All Rights Reserved