Fête japonaise à Carouge


This time around, I didn't miss the Japanese festival!!
Past two years, I read about the festival
after it was over on other people's blogs.

It's all thanks to our attentive friends who know these things.
Not knowing what to expect, we got there.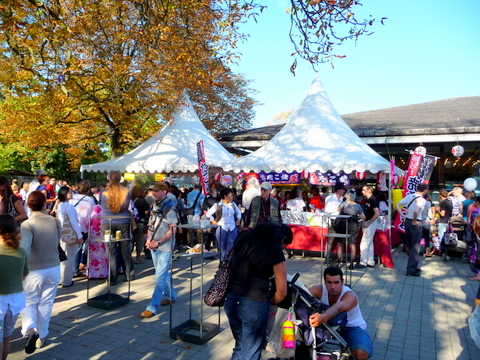 First of all, I was surprised by the number of people.
(It gets even more crowded later on!!)
But if I ignored the Mediterranean-inspired buildings,
it seemed as if we were teleported to a small village festival in Japan.
(that is, if I also looked right through the cosplaying Eurotakus

)

There were all sorts of Japanese food stands there, too.
Voilà!!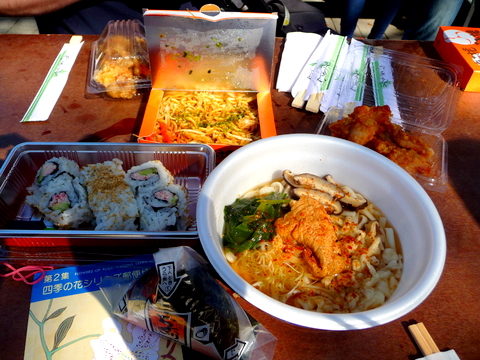 Yakisoba, Udon (came with an Oniguri), California rolls, Karaage.
These cost frighteningly more than in Japan,
but that shouldn't be a surprise to me now.
(It really shouldn't have, but was. )
On the bright side, some profits + all donation made at the festival
will be forwarded to the Red Cross Japan.
(As for the venders, more than 50% of their sales will be donated.)

A Japanese baker came to this fête all the way from Zurich.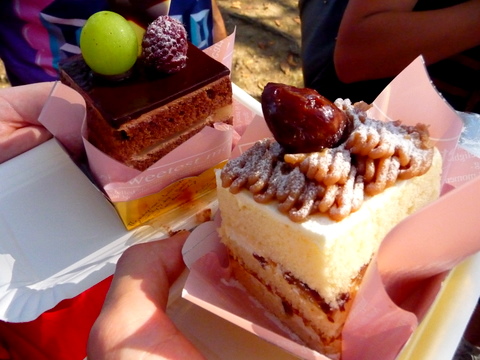 I liked the Mont-Blanc cake.

The food stands were so popular that they ran out of food by 3ish.
A big success!!

The outdoor section was convivial, but there was more inside.
Rows of tables hosted hand-made creative/unique donation boxes.
While it was a way to raise money, it was also a contest.
The best design was chosen based on the donation each collected.

I chose this.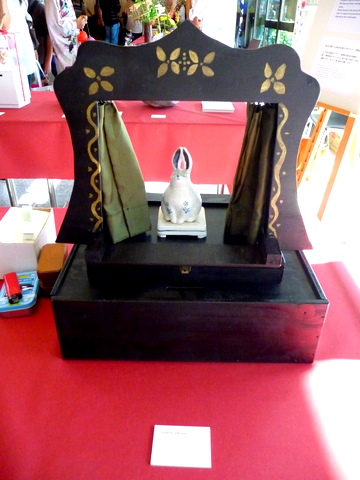 The description said,
One Rabbit Charity Show
(Act 1: Meditation)

I'm curious to know what was in store for the rest of the acts.

I wonder who won...

Before we left,
we watched an important element of any Japanese festival.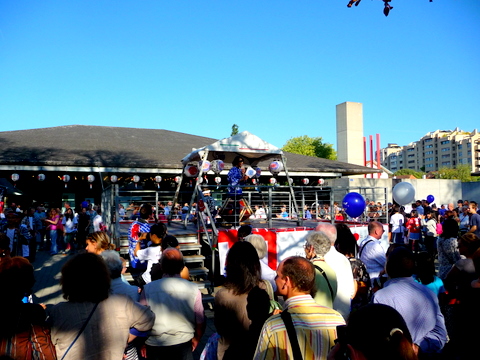 Bon Odori.
Bascially, it's a Japanese circle dancing.
Each region has its own version.

As a part of exhibition,
photographs taken right after the Tsunami and taken a few months later
were displayed in pairs.

Every time I see these pictures,
I'm astonished by how fast my people can get things in order.
I feel very proud to be Japanese


No other people on earth can do what we do.

There, I said it.

I really hope things will be back to normal in the near future.
We'll get there for sure. It's a matter of time.
Until then, all I can do is support, wait, and pray.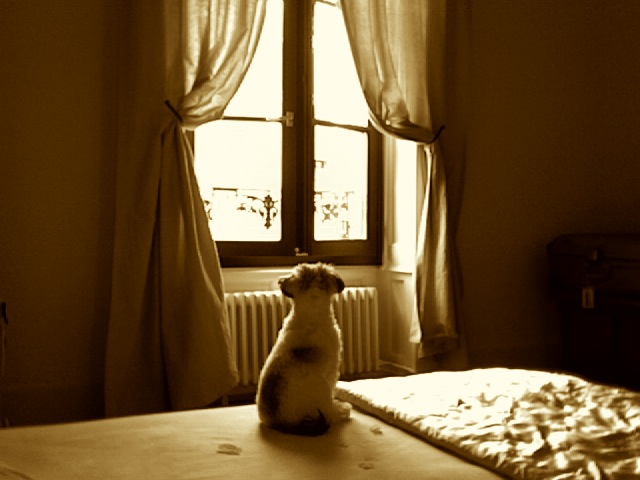 気まま我儘に生きるYasの人生を、正直率直に、そして飾らなく語るブログです。 This is a blog where Yas talks about his life in a foreign land seen through his bizarre and frivolous, yet sincere eyes
by Yas-Unprescribed
ブログパーツ
このブログに掲載されている写真・画像・イラストを無断で使用することを禁じます。Copyright © Life Without A Prescription - 処方箋無しの人生 All Rights Reserved