Politically Incorrect Burger @ McDonald's


Finally we have recovered from heavy and fried food of Germany.
Last week, we went to McDonald's for lunch while out shopping.

They are having the Swiss Weeks at McDonald's,
so I chose the burger of the week, McZurich.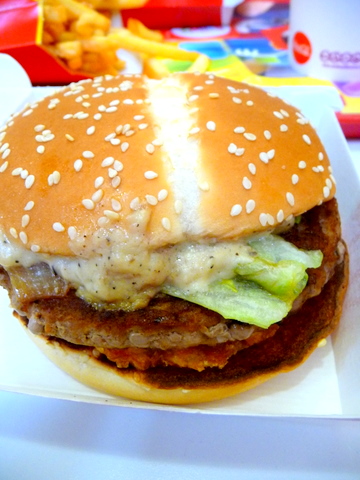 At that time, I didn't really know what it was exactly.

But, basically, it's a burger with a hash brown and mushroom sauce.
I thought the patty tasted particularly more meatier than usual.

It was only when I looked up on the Internet about this burger,
for the preparation of this blog entry,
that I found out it was made of veal.

Veal.

Along with the foie gras,
veal is considered politically incorrect ingredients in the U.S..
Because of how the calves are raised.
(I will not go into details there.)
(But apparently, there are "free-raised" veals, too.)

So, I went up to Steven and said,

"Remember the burger I had the other day, McZurich?"

"Yeah? What about it?"

"It was made of veal."

"!" (Big inhaling sound)


Oh, Americans.
So predictable.

But veal is not my first choice of meat for sure.

It's interesting, the cultural differences.
In the U.S., McDonald's would never consider making a veal burger.
But in Switzerland, they whipped it out no problem.

I just read on the wikipedia (so I shouldn't trust everything it says)
that the EU has banned the use of crate in raising veals,
meaning that calves are not confined to small spaces anymore.
However, in Switzerland, such crates are still being used.

Hmmm...

Yeah, I'll never become a vegan,
but I don't need to consume Swiss veal meat.

Finnish veal, maybe.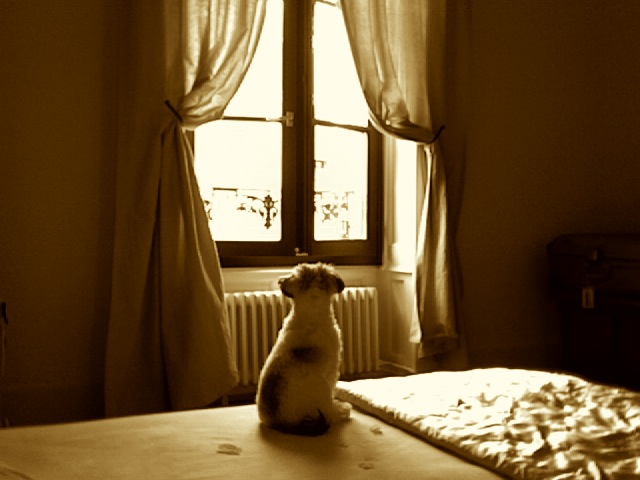 気まま我儘に生きるYasの人生を、正直率直に、そして飾らなく語るブログです。 This is a blog where Yas talks about his life in a foreign land seen through his bizarre and frivolous, yet sincere eyes
by Yas-Unprescribed
ブログパーツ
このブログに掲載されている写真・画像・イラストを無断で使用することを禁じます。Copyright © Life Without A Prescription - 処方箋無しの人生 All Rights Reserved