The Joy of Christmas Gift Shopping


Plaisir d'amour ne dure qu'un moment.
Chagrin d'amour dure toute la vie.

For me, this may be the case with Christmas.
Since it is my all time favorite holiday,
I look forward to it all year long.

But once the wrapping papers are torn and the boxes opened,
there's nothing left but emptiness
and the longing for next year's Christmas.
(What a spoiled brat I am...)

Usually, around the time Halloween rolls in,
I'm already jittery with anticipation.

"What am I gonna get this year? This, or that? Or these and those??"

Basically, I'm a hot mess.

Perhaps the victim of this all is Steven.
He would have to choose carefully, for if he got it wrong,
the price he would pay is my extreme grimness.

Poor guy.

This year, though, I started to compose THE list early.

Here are some of the possible gift ideas:
From Proenza Schouler.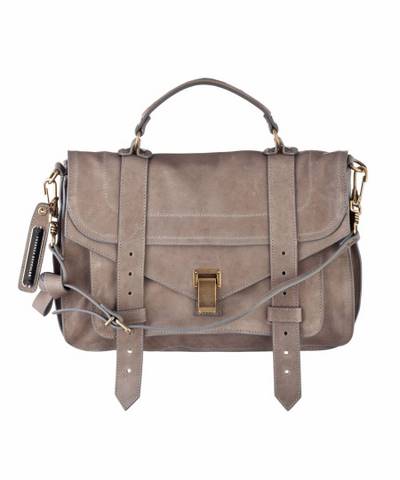 (Photo credit: Proenza Schouler)
PS 1 Medium leather satchel.
This bag is by an up and coming NY based designer label,
Proenza Schouler.
This bag priced somewhere around $1500.
I love this particular color, but I need something in black or gray.

So, this next bag is parfait!!
Et en plus, c'est Chanel, bien sûr qu'il est parfait.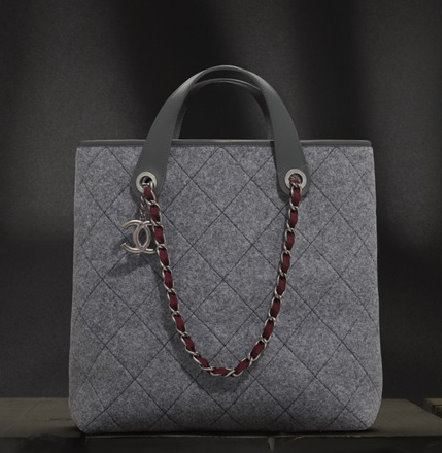 (Photo credit: Chanel)
This stunning Chanel tote is made with felt.
It's not overly feminine,
yet the chain and logo details add that certain je ne sais quoi to it.
The chain length is adjustable and there's a detachable pocket inside.

I love it, I love it, I love it.

The only thing I don't love about it,
is the price. ..

This felt tote will set you back exactly 1950 CHF.
For a bag made of felt?! Not leather, felt!!

Donc, je te dis "au revoir", mon amour.
Because the bag will not stay in shape for the decades to come.

I swore never to get another Louis Vuitton product.
But, I might have to break that sacred oath.
For Christmas, I'd be forgiven, no?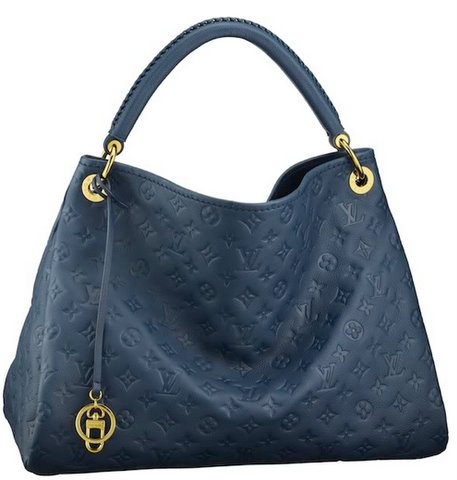 (Photo credit: Louis Vuitton)
Monogram Empreinte Artzy.

I've always liked the shape of the bag.
And I absolutely LOVE this empreinte line.
The leather embossed with the monogram motif is sublime.

At the same time, I'm getting sick of LV.
Nothing is more embarrassing than running into someone
who's wearing the same stuff as I am.
It's extremely difficult to avoid LV dopplegängers these days.

I said to myself,
"But you're not gonna see this on the street too often, it'd be ok.
Since it's unreasonably priced at 2050 CHF."

It wasn't ok. The shape was too feminine.

Next.

What about Hermès?
There's always Hermès.
Not the bags, though. Maybe accessories?

Kelly Double Tour Bracelet in Etain.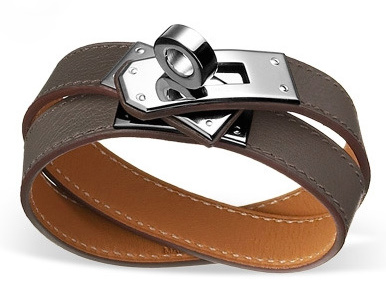 (Photo credit: Hermès)
I've been looking for double tour and enamel clic-clac H bracelets
in the white with gold metal combination for ages.
But they're quite elusive.

On the other hand,
this "étain" color I recently discovered is exactly to my liking.
I want a birkin in this color and this bracelet to match.
(Only if I can get a job...)

Although I'm a big fan of the double tour, I think I found my new favorite.
It's also from Hermès.

Collier de Chien bracelet.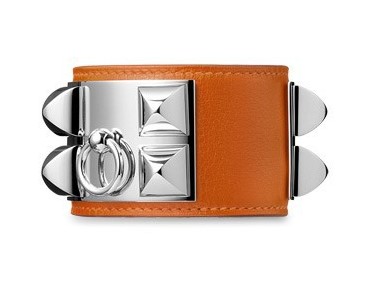 (Photo credit: Hermès)
This one's got more impact.
I used to think it's a bit rocker,
but I've been seeing pictures of fashionistas with the bracelets
and they seem quite elegant to me now.
(At the price of $1000, they should be very elegant!!)

This bracelet actually comes in men's sizes now!!
Not crazy about the color above,
but I know they're also available in Mykonos blue and étain.

Ah, Hermès.
Thou art so pretty.

To tell you truth,
I've already bought my Christmas gift.
It's none of them listed here, though.

I feel at peace.

I'm very happy with my choice,
except,
I wish my gift came in a box...

You know, at LV and Hermès,
they put the items in nice boxes for you.

The boxes themselves are so nicely made,
they're useful in organizing wardrobe.

Plus, the feeling of opening a box on Christmas day is simply divine.
Much like how Louise felt when Carrie gave her her first LV bag for Xmas.

Am I just too silly?
I know I'm not the only one, though.

At least, no more anxiety, no more endless browsing



For now.

Like I said in the beginning,

Pleasure of Xmas gifts lasts only for a moment,
chagrin of Xmas shopping lasts for all year long...

It's only 2 months away!!!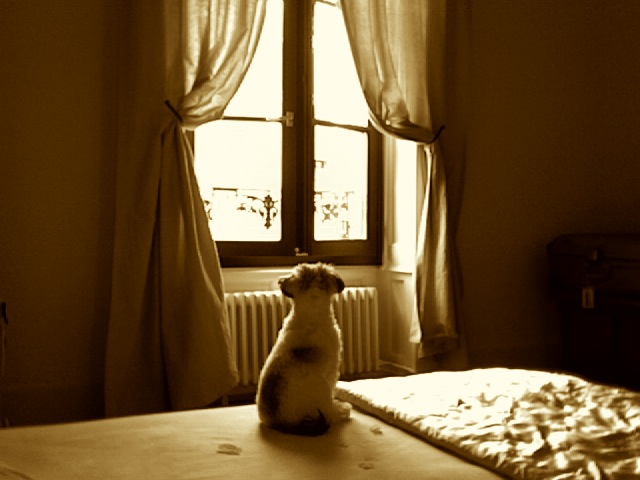 気まま我儘に生きるYasの人生を、正直率直に、そして飾らなく語るブログです。 This is a blog where Yas talks about his life in a foreign land seen through his bizarre and frivolous, yet sincere eyes
by Yas-Unprescribed
ブログパーツ
このブログに掲載されている写真・画像・イラストを無断で使用することを禁じます。Copyright © Life Without A Prescription - 処方箋無しの人生 All Rights Reserved