L'Evento, Chic and Generous


On the way back from a friend's house,
I spotted a cool-looking bar from the tram.

I made a mental note:

"Next time, if we go out for the happy hour, try this place."


The following day,which was Friday,
Steven must've felt the memo, he suggested that we go out.

So, we all found ourselves here in the evening.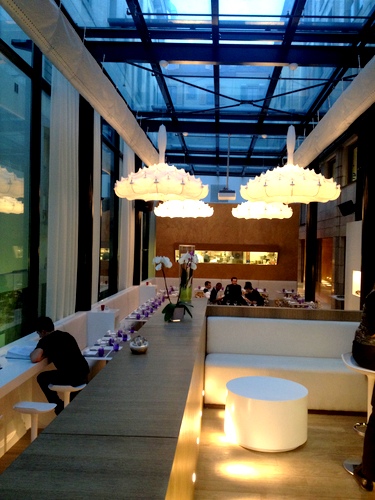 At L'Evento.

I really like the atmosphere here.
Open, modern, minimalistic.
Very un-Geneva, and that's why I like it



I thought this restaurant was brand-new,
but a server told me that it's already 5 months-old.
If it wasn't for the new tram route, I wouldn't have found it.

We got a bottle of champagne,
but I opted out for a glass of panaché (a.k.a. shandy).

On a pleasant spring evening,
it tasted great.

I liked the restaurant for its location, its decor, its drink.
But there was one more contributing reason.

This.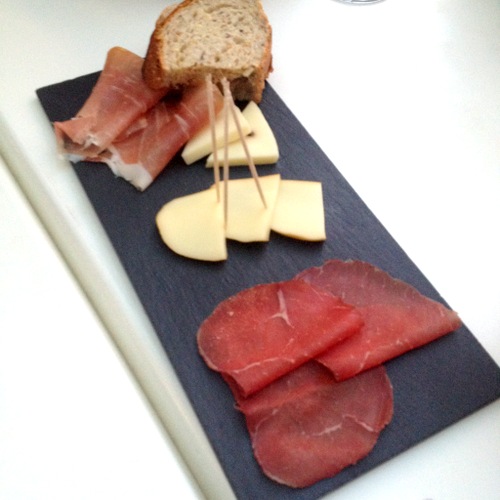 I know this platter doesn't seem much.
However, it's COMPLIMENTARY


And this is the second plate they brought to us




In a country where everything costs you your dear life,
this is a grand gesture. Incredibly generous.

We ordered fries and vegetable tempura later on (and more drinks)
But this place really does seem reasonable.
I wonder if the meals are delicious



I'm adding this place to my list of favorite places to go in Geneva



Restaurant L'Evento
50 rue du Stand
1205 Genève


Thanks for clicking!!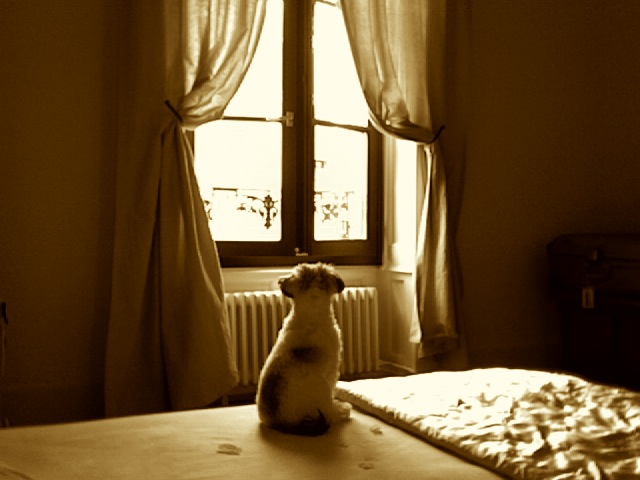 気まま我儘に生きるYasの人生を、正直率直に、そして飾らなく語るブログです。 This is a blog where Yas talks about his life in a foreign land seen through his bizarre and frivolous, yet sincere eyes
by Yas-Unprescribed
ブログパーツ
このブログに掲載されている写真・画像・イラストを無断で使用することを禁じます。Copyright © Life Without A Prescription - 処方箋無しの人生 All Rights Reserved