Inglewood vs. Holy Cow


I feel like I see hamburgers everywhere these days.

I'm not talking about McDonald's or Burger King,
but local burger joints.

The word on the street is that
Inglewood and Holy Cow are among the better ones.

So, first off, Inglewood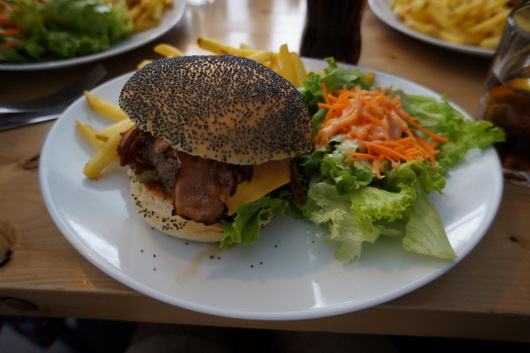 Cain Cain Burger 17.90 chf.
It's basically a bacon cheese burger.

The patty was good, the buns were good, the fries were good,
and I liked having some green salad on the side.

With my drink, coke zero, the total came out to be 22.40 chf.
Very reasonably-priced and satisfying meal for Geneva.

Just recently, Steven and I went to Holy Cow.
They opened a new brunch in front of the station.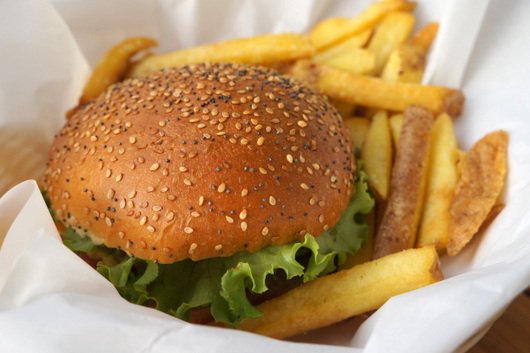 Bacon Avocado Beef Burger 19.90 chf.

The meal comes with the burger, fries, and a drink.
But the thing is, the kinds of drinks they offer are limited.

No soda, just water or tea. I think the drinks are local, too.
Just like most of the ingredients they use in the burgers.

Unfortunately, my patty was gristly and therefore not fun to eat.
I also hate fries like these. Too thick and not crispy enough.
Apparently Steven's burger wasn't gristly but smooth,
so I guess I was just unlucky.

Price-wise, Holy Cow is cheaper.
I like the locally sustainable aspect of the business.
But over all, the limited selection of drinks,
the fries (which is a very important element for me)
and the gristliness of the patty,

I dare say I didn't enjoy my experience at Holy Cow.

A friend told me the Chicken Satay is very good.
If I went back, I'd try that.

For now, I prefer Inglewood and I'd go back there again.
Another friend says that the burger at Remor is better.

My burger discovery project is nowhere near the end.
Stay tuned!!


If you love burgers, click click ↓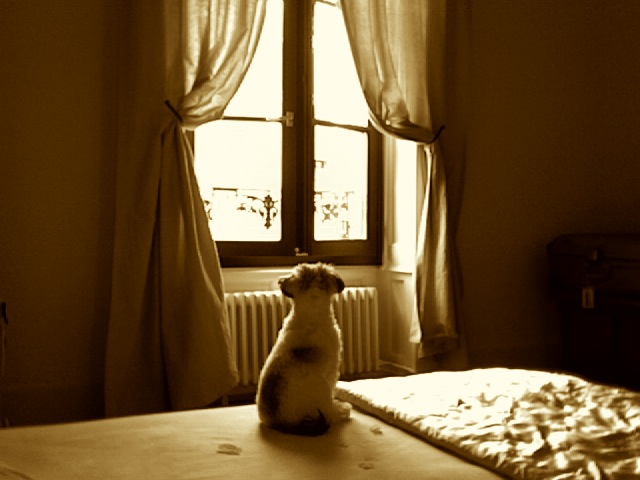 気まま我儘に生きるYasの人生を、正直率直に、そして飾らなく語るブログです。 This is a blog where Yas talks about his life in a foreign land seen through his bizarre and frivolous, yet sincere eyes
by Yas-Unprescribed
ブログパーツ
このブログに掲載されている写真・画像・イラストを無断で使用することを禁じます。Copyright © Life Without A Prescription - 処方箋無しの人生 All Rights Reserved