Looking Back at Summer with Dinners


I have to tell you, I'm loving this weather.
Not feeling as if I live in a sauna is a relief



Summer is the time when we lose appetite and the will to cook.
From what I've cooked through the summer,
that point is thoroughly evident.

Something cold?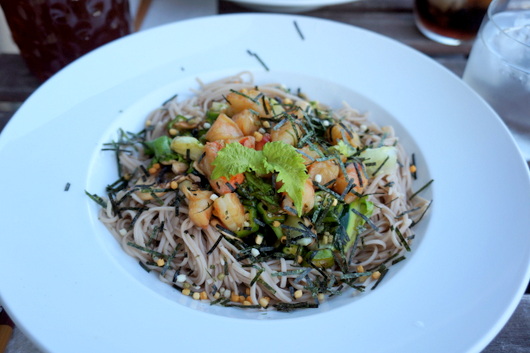 Soba noodles with diced okra, shrimp.
For the sauce,
I mixed soba sauce and ponzu, and added yuzukosho.
Micro shiso to garnish.
Easy and fresh.

What I really enjoyed eating was this, though.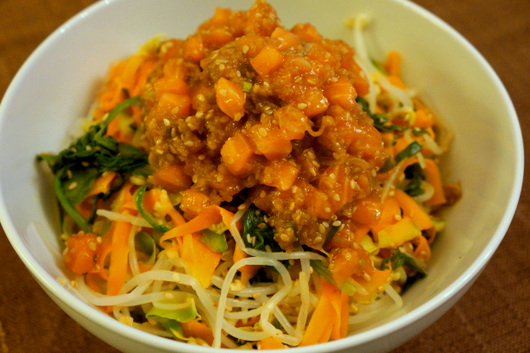 Salmon Bibimbap.
Boiled veggies (spinach, bean sprouts, carrots, zucchini) are
marinated in lemon juice, sesame oil, salt and pepper to cool.

Diced raw salmon is marinated in yakiniku sauce.
(soy sauce, sesami oil, ground apple and garlic, sugar)

Dish out some rice, top it with veggies and salmon,
and ta dah!!

Super easy.

Summer is also the time for outdoor grilling


And grilling is Steven's territory. Yay me.
I got mackerel fillets one day.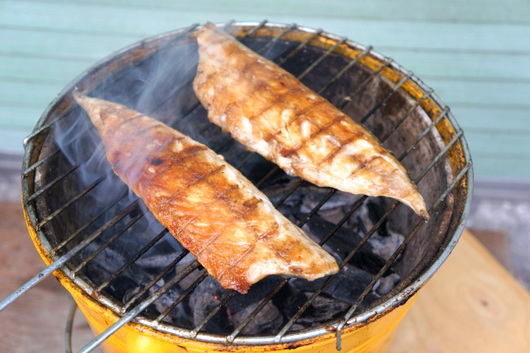 When we started to grill the fish, it smelled quite fishy...
This is precisely why we don't eat/cook fish at home



Charcoal grill worked like a charm, though.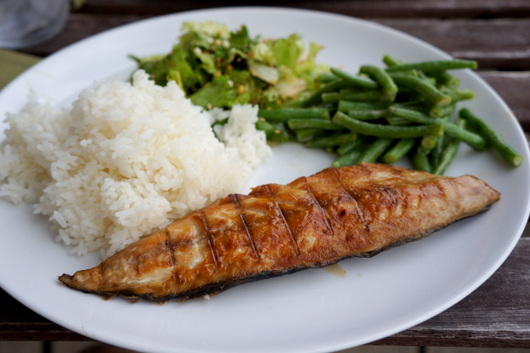 The surface was super crispy
but the flesh inside was rich and tender.

Ahhhhhhh......



So, soooooo delicious.

Every weekend, Steven wants to grill something.
One week's request was chicken.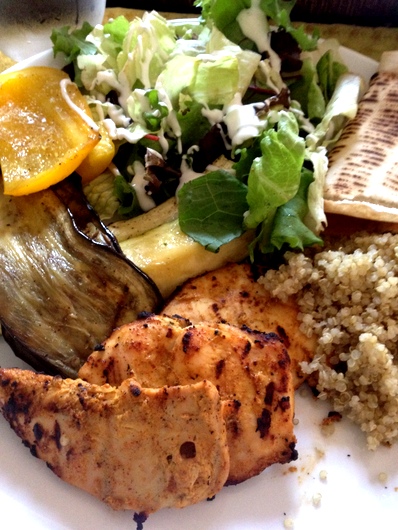 Lebanese grilled chicken and veggies.
I marinated the chicken in yogurt with various spices.
Who knows exactly what I put in there...

The chicken was tender, thanks to the marinade,
and succulent. It's a shame I don't know how I made it



This year, Steven was growing new kinds of plants.
One of them was this.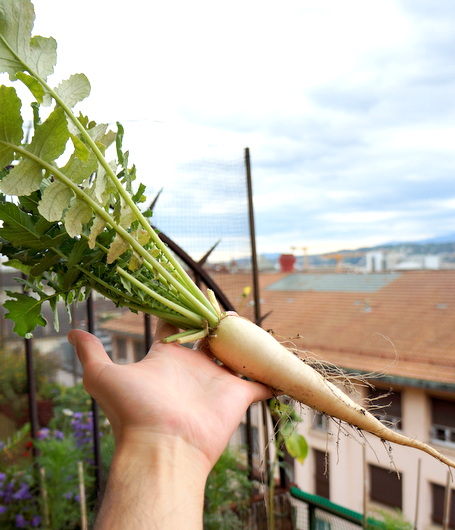 Daikon radish!

So using this, and with some big scallops we found at the market,


Grilled scallops, daikon salad, steamed purple cauliflower,
and store-bought fresh ravioli.

What a bizarre combination of food.
The heart shaped ravioli were horrible. I'll never buy them again!

Now, maybe the staple cold food is of my country.
Sushi?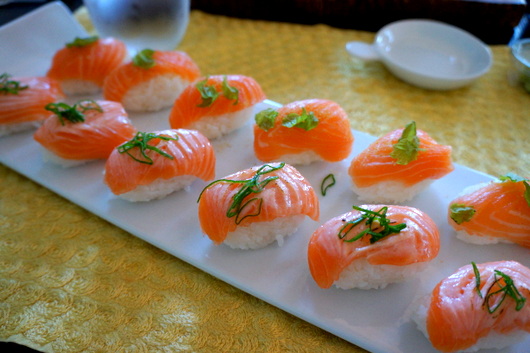 Sadly, salmon is the only fish I'm willing to eat raw here.
To give it more variety, I seared the salmon on one row.
I also sprinkled some dried yuzu peel and salt on them,
to be eaten without soy sauce.

Probably it was my second or third time making sushi,
but they turned out pretty good



Fresh, cold, and heart-healthy.
What more can I expect of a meal



I just checked the weather forecast for the week.
It seems like it's gonna get warmer towards the end of the week.

I'd better have Steven grill something on the balcony


He's having a long weekend and thus needs a task, I'm sure!

Click here ↓ to support Steven the Grill Master!!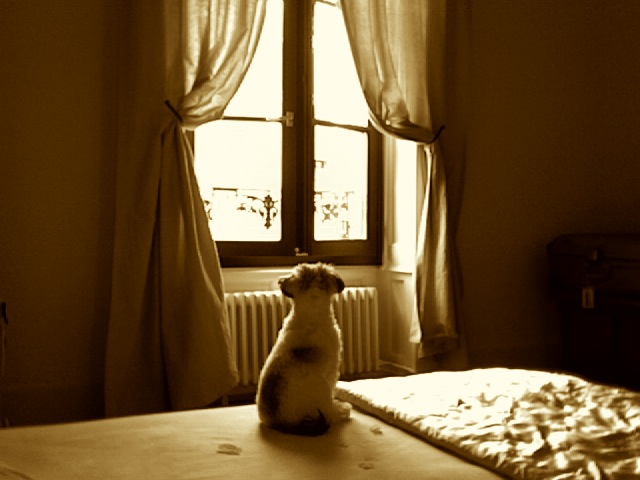 気まま我儘に生きるYasの人生を、正直率直に、そして飾らなく語るブログです。 This is a blog where Yas talks about his life in a foreign land seen through his bizarre and frivolous, yet sincere eyes
by Yas-Unprescribed
ブログパーツ
このブログに掲載されている写真・画像・イラストを無断で使用することを禁じます。Copyright © Life Without A Prescription - 処方箋無しの人生 All Rights Reserved