Romantic Country Style Date


There is a luxury resort not too far away from our house.

Since Steven's parents were more than happy
to take care of the doggy prince,
a date night was in order.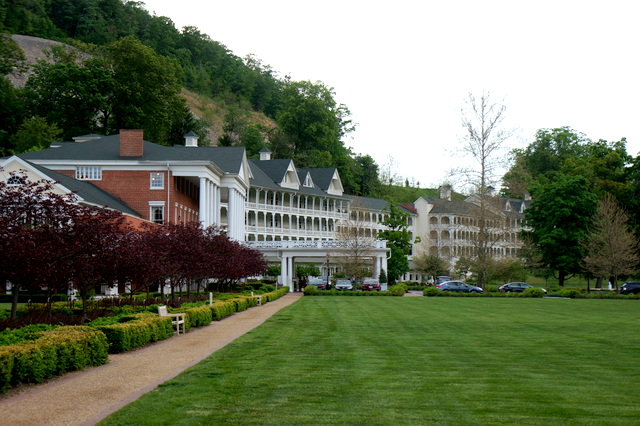 The hotel recently spent 90 million dollars for renovation.

The interior was decorated beautifully.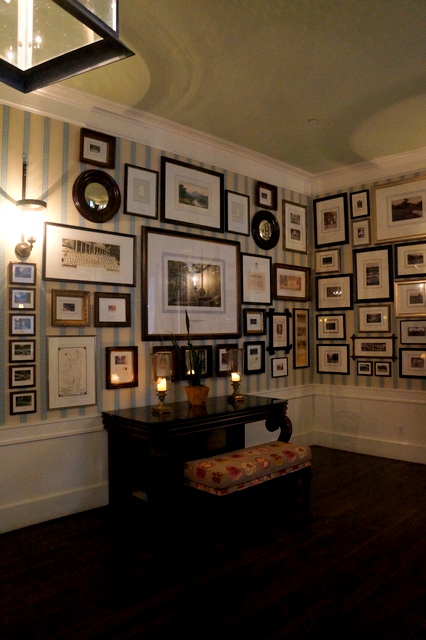 Colonial chic, is it?

We drove there in a pick up truck.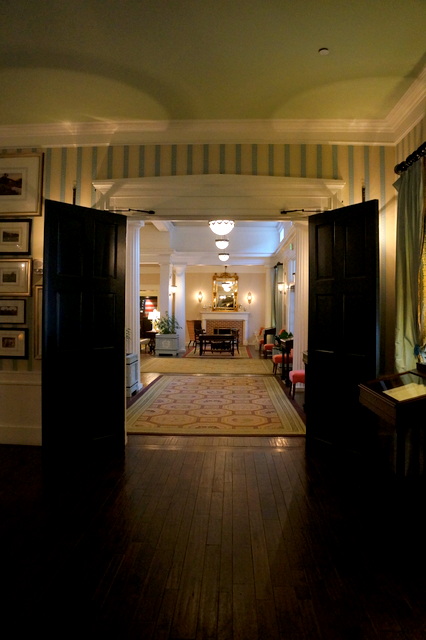 Not the most romantic choice of vehicle, but practical, I guess.

Our seats were actually a sofa.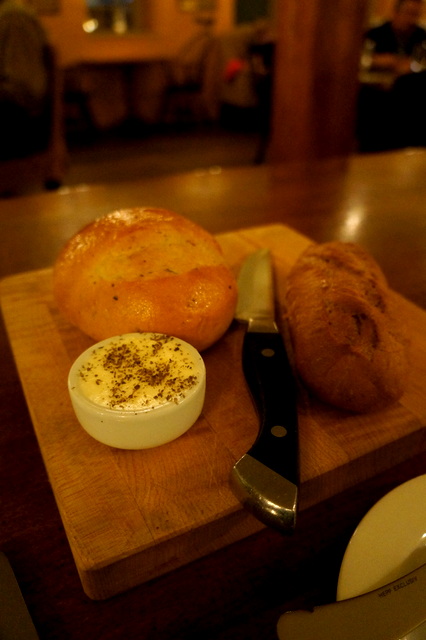 We sat side by side, looking out at other guests.

Comfy.

I wasn't that hungry,
but since everything sounded good,
and because they seemed to be reasonably priced,
I ordered a lot.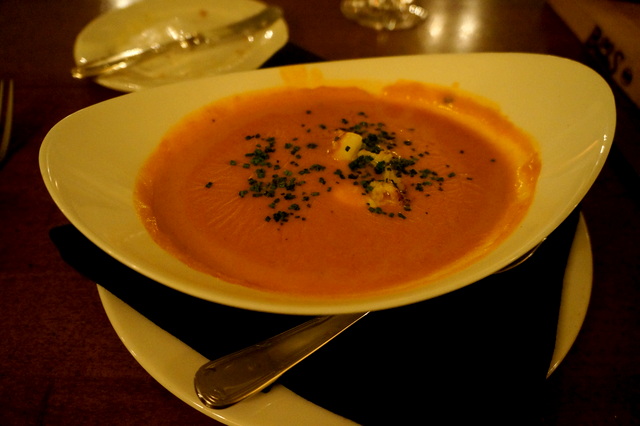 Lobster bisque.

Caesar Salad.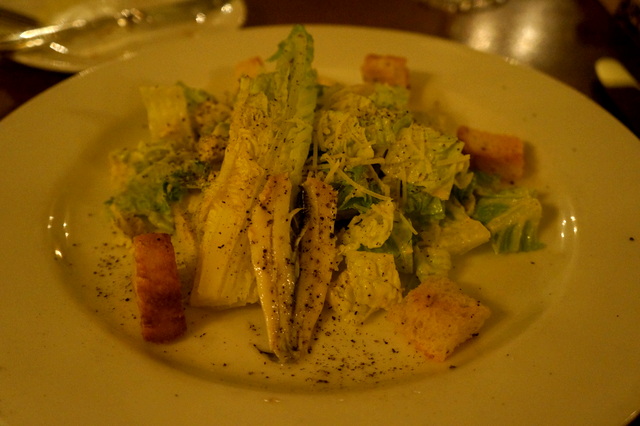 When I ordered, I forgot about the portion size.

By the end of my salad, I was ready for the check.

But.

This came.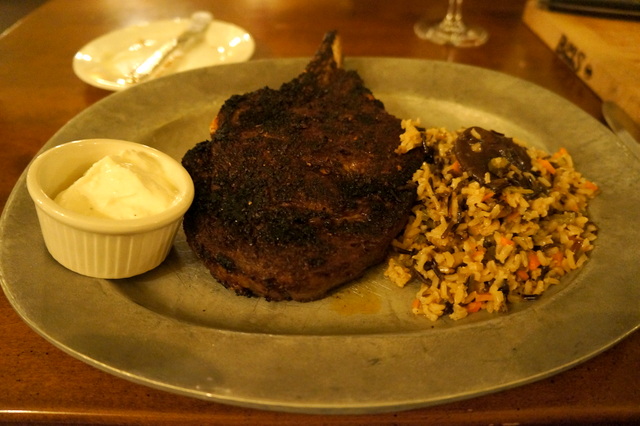 HUGE.

The meat was delicious.
Charred outside, pink inside.

The rice on the side wasn't very good, though.

I probably had 4 bites.

If I had one more bite, I think I would've gotten sick.
"To go, please!"

As we were leaving, it started to rain.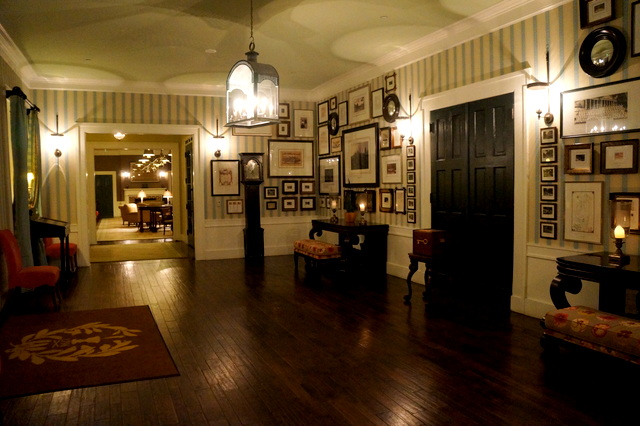 I love to have a foyer like this.

The car navigation sent us somewhere obscure,
and I felt like I was in a horror film.

We were in the middle of nowhere.
The road was no longer paved, and if we weren't driving a 4x4,
we would've gotten stuck.

Dark, quiet, just rain.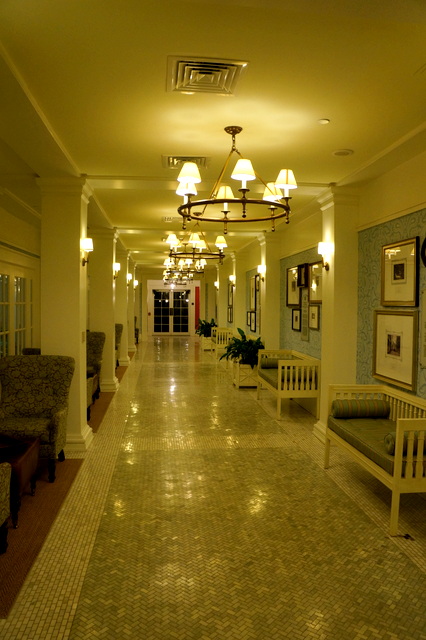 In a typical horror movie,
the car would break down.

Then when we are completely stuck and isolated,
they would come to kidnap us.

They would eat Steven alive while I watch.
After he's devoured, it'd be my turn...

Well, thankfully, we made it home in one piece.
But I tell you, I was seriously scared.

Or do I have an overly active imagination??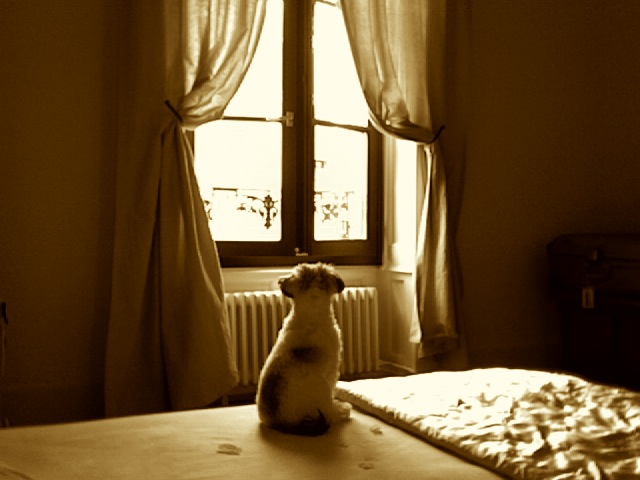 気まま我儘に生きるYasの人生を、正直率直に、そして飾らなく語るブログです。 This is a blog where Yas talks about his life in a foreign land seen through his bizarre and frivolous, yet sincere eyes
by Yas-Unprescribed
ブログパーツ
このブログに掲載されている写真・画像・イラストを無断で使用することを禁じます。Copyright © Life Without A Prescription - 処方箋無しの人生 All Rights Reserved