Tokyo is such a wonderful city.
Even after 7pm, stores are still full of shoppers.

Of course, that's not the only thing that's great about it.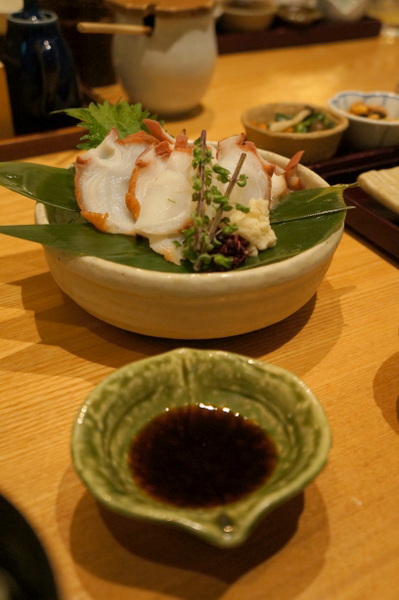 If you wanna get fresh sashimi of Hokkaido octopus,
it's readily available



YUM.

I met up with my friend from San Diego to go on dinner dates.
Seeing her in Tokyo is exciting but bizarre.
We used to drive around in a car to go eat Pho and what not,
but now it's us on the train, going to eat raw octopus instead.

How time changes.

A very satisfying meal to follow.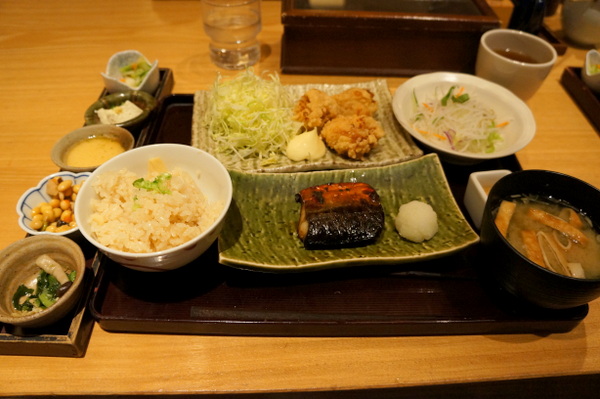 All these small bites of this and that is perfect for me
since I'm a greedy baby needy baby.

As if we didn't eat enough,
we went to Starbucks for after-meal drinks.
Now, this hasn't changed one bit



Another night, another place, another meal.
This time, in Ginza.

We were gonna go to a tonkatsu restaurant.
But 5000 yen for tonkatsu à la carte,
without any rice or miso soup?! (which would've been 1000 yen more)
that's just crazy.

I guess that's Ginza for you.

Instead, a much more sensible choice.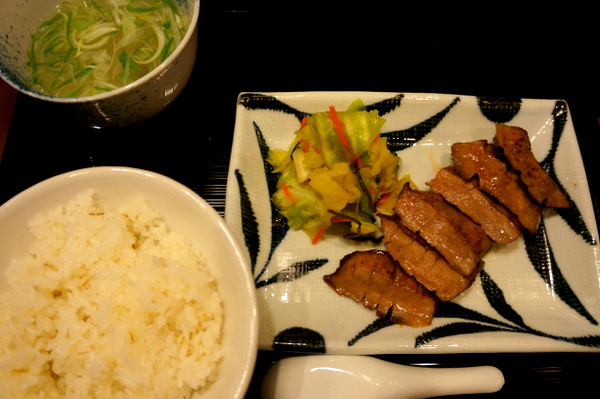 Grill beef tongue.

Oh they were so good



We can't seem to talk enough.
Ginza was shutting down already,
so we moved to Roppongi to go to Starbucks once again.




I ended up coming back to the hotel past midnight.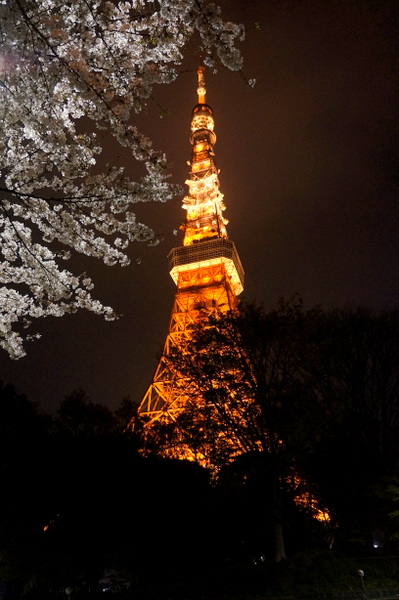 Sakura and Tokyo Tower.

An interesting contrast.
Yet a beautiful pairing.




年を負った両僕の親とお昼に行く事にしました。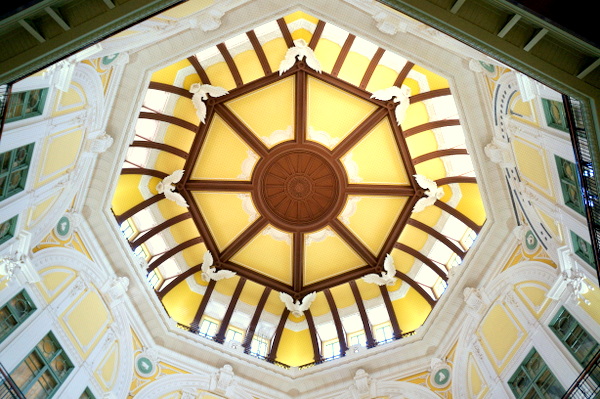 東京駅。

ここって、最近なんか新しくしたとか何とか? 

余りにも日本のニュースから隔離されているから
ボンヤリしか分からない。。。 

予約まで時間があったので、ちょっと寄り道。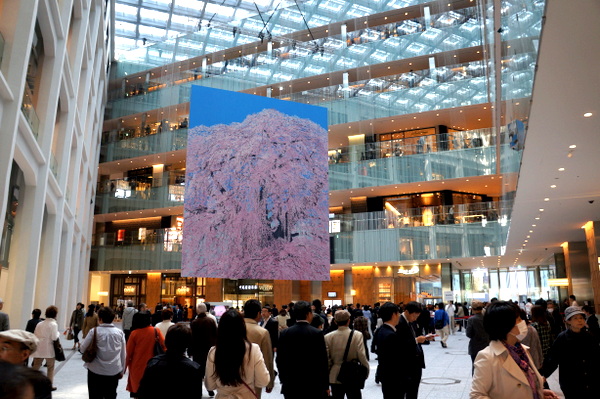 KITTE
どうやら僕達が行ったこの日に偶々オープンしたらしい。

すっごい小春日和の日差しの美しい日。

予約して個室を取ってもらいました。 
先付。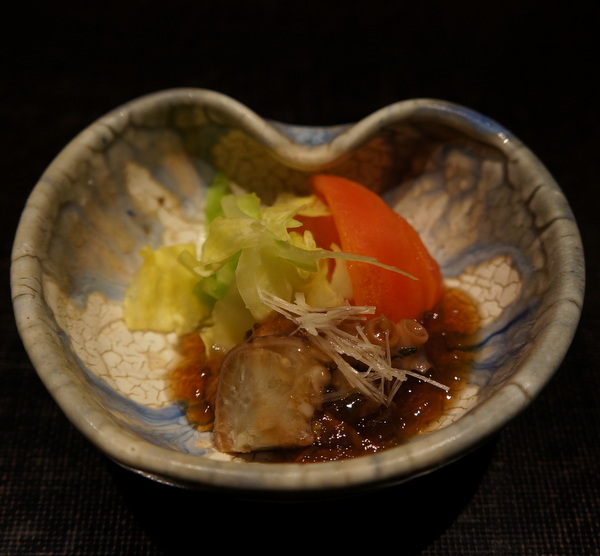 タコと春きゃべつ。
トマトが甘くて美味しい〜!

お椀もの。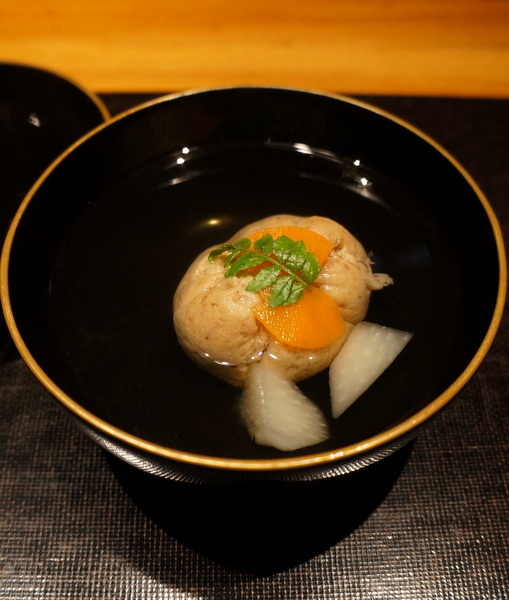 ホタルイカの真丈。

あ〜、なんて落ち着く味。
日本に帰って来ました!!って叫びたくなる。

お造り。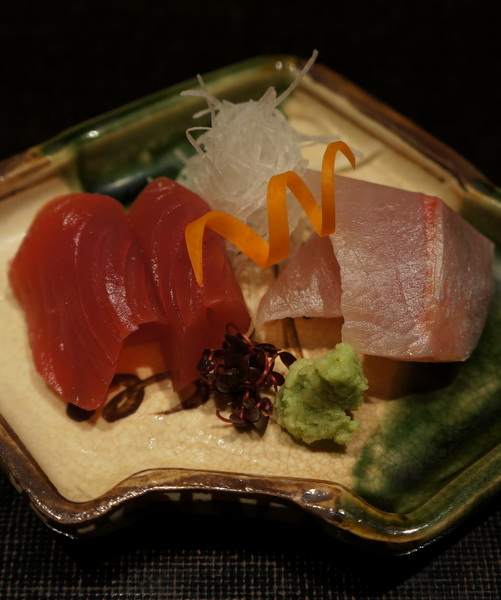 鰹と何とか。。。 
三人とも漢字が読めなくて、「なんだろうね??」って。

鰆。

「僕は偽日本人だからいいけど、あなた達は一体?」
って心の中で静かに両親に問う。

さわら、ですね。

どんな魚? 僕って肉派だから魚は分からない。

焼き物。また魚。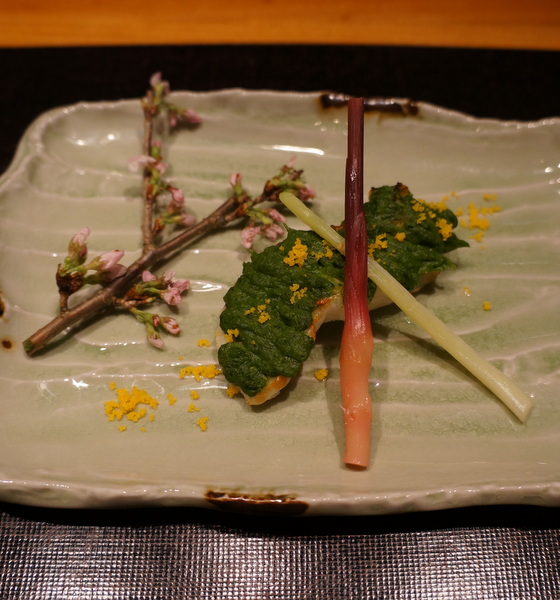 鯛。 
桜の枝か可愛い。

お母さん、「あら、かわいい、持って帰りたい!」って。

やっぱり良かった、個室で。。。
「個室だからYasも恥ずかしく無くて良いでしょ。」って、
自分でも分かってるみたいだけど



揚げ物。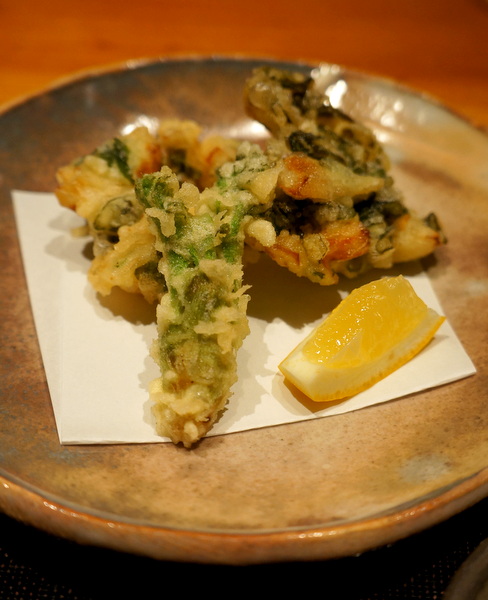 旬の筍とたらの芽。

やっぱり旬物は美味しい


日本はなんて素晴らしい国なんでしょう。

鍋。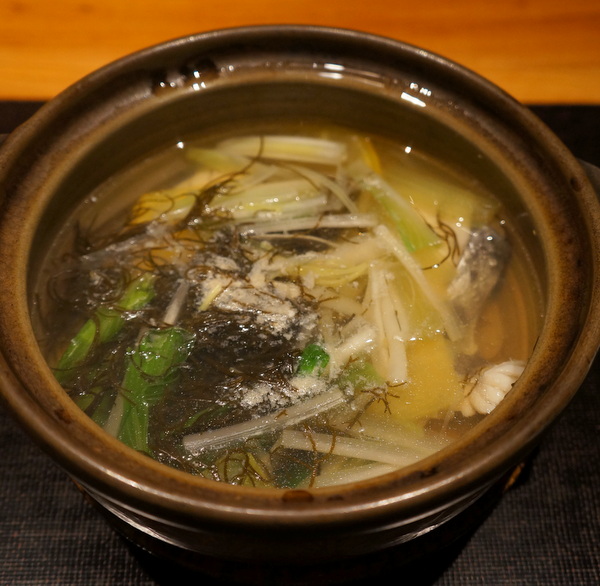 鰆と水雲。

もずくってこういう漢字なの!?
この食事は美味しいだけではなくとっても教養的



〆。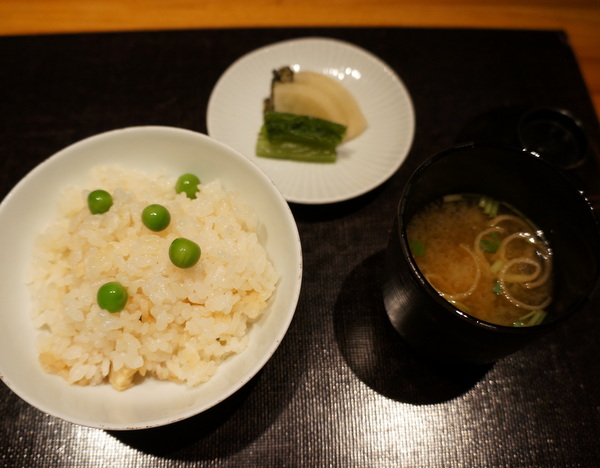 鶏と豆のご飯、漬け物、みそ汁。

「お代わりどうぞ」って言われたからみんな遠慮なくお代わり。

この後はデザートまで付く。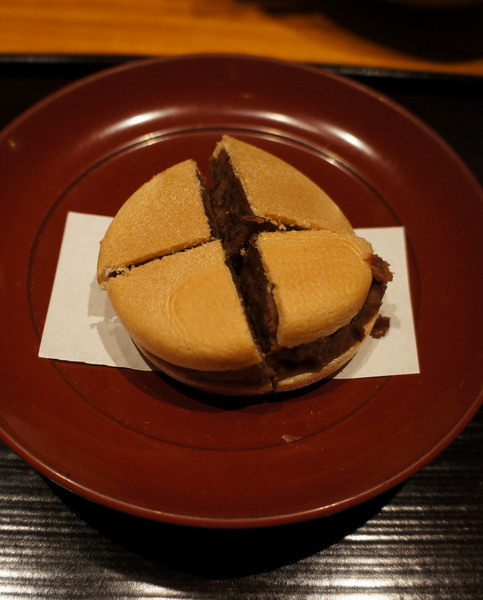 最中

一人一品だから、3人で別々の物を頼んで分けました。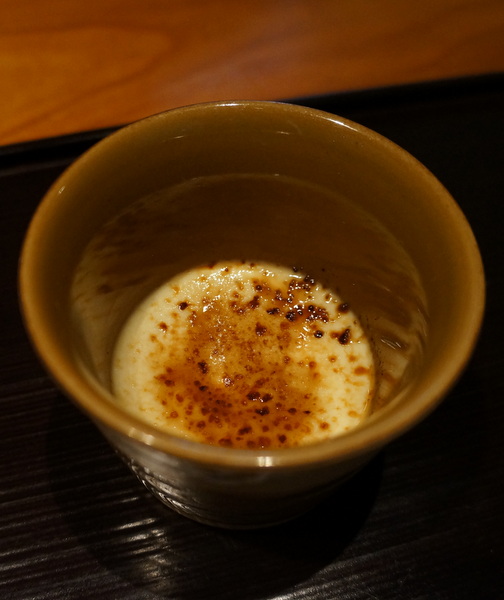 みんな一番美味しい!って同意したのが、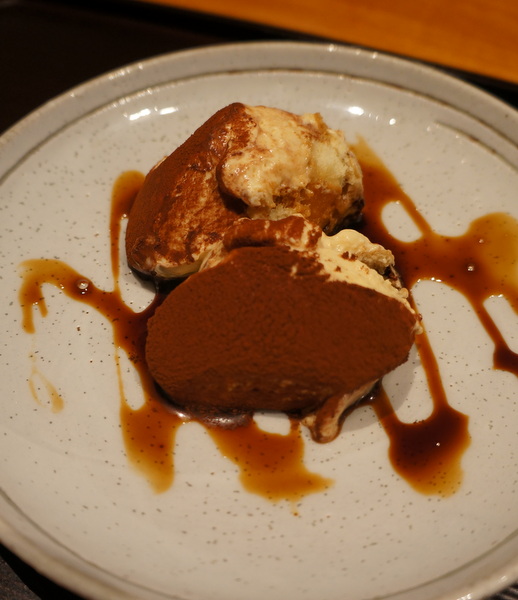 きなこのティラミス。

始めから終わりまで美味しかった〜



お勧めありがとう



両親もと〜っても喜んでくれたし、親孝行出来て僕も嬉しい。
危なっかしくて天然な方々だけど、長生きして欲しいものです。




もう先月の話し。

バレンタインに、焼き肉行って来ました。 

なぜ焼き肉って? 

男二人の我が家はガッツリ食べれる方が好き


しかも、Buyclubのクーポンも有るから丁度良い。
マノーの横にあるBAPへ。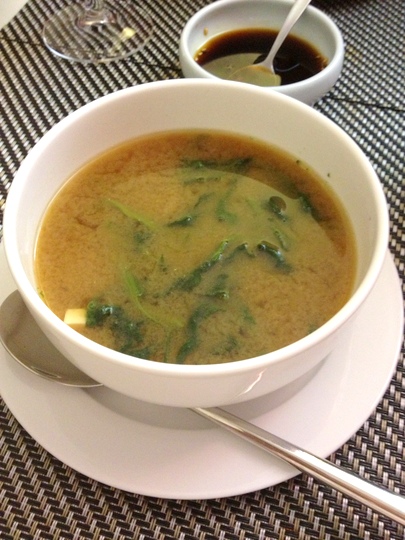 コースを頼んで、まず来るみそ汁。

韓国のみそ汁ってちょっと納豆ッぼい。
(でしょ?)
 
大体、バレンタインデーに焼き肉いかないでしょ、普通。
だから空いてると思って。

その後は餃子が来た。 


普通に美味しかった。 

やっぱり空いてた。

でも、一組、妙にドレスアップしたカップルが後から来た。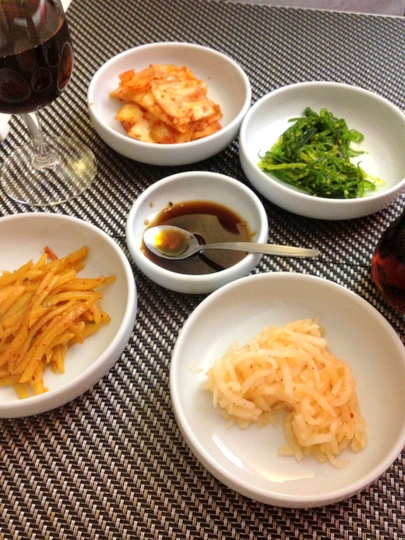 韓国料理はこの様々な付け合わせが嬉しい。

アメリカだとお代わりいくらでも出来るんだけどね。。。
(あ〜恋しい、カリフォルニアの太陽が。)


例のカップル、なんかういういしくて可愛い。 
ちょっと不器用でぎこちない感じ。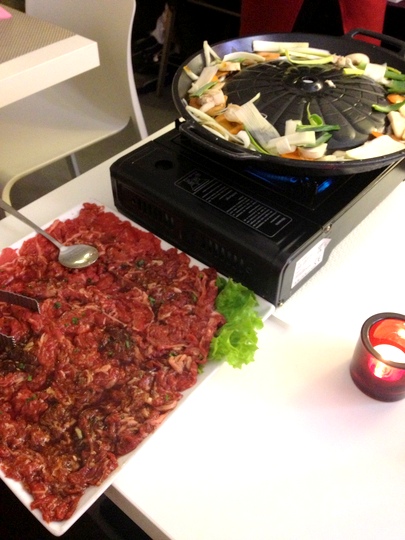 結構量が多い! 

僕達も10年前はあんな感じだったのかな??

野菜から水分が一杯でるから「焼く」ってよりは
「茹でる」って感じの焼き肉。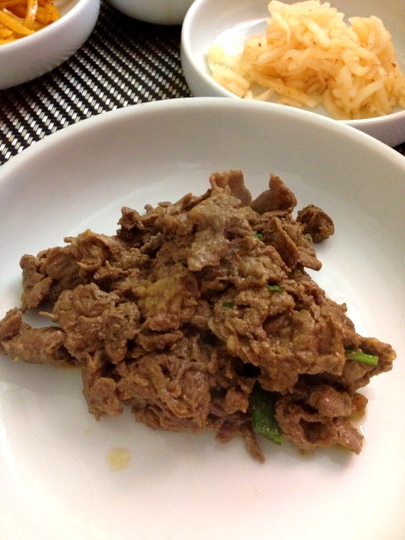 美味しいけど、なんかすき焼きっぽい感じ? 
柔らかい。

ガッツリでロマンスの欠片も無い様な食事だけど、満足。

終わりには、デザートが。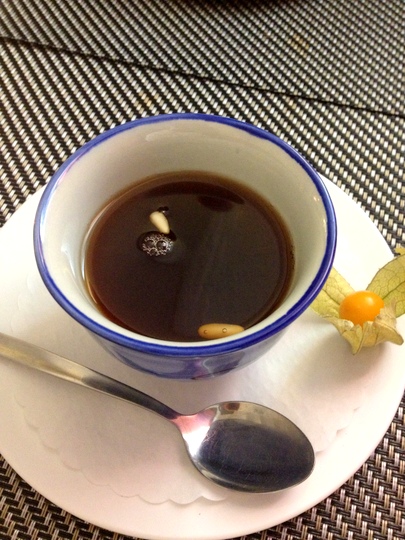 シナモンと松の実などの風味の甘いお茶。

やっぱりこのBuyclubってお得だよね。 

家に帰ってから服の匂いを嗅いだら、焼き肉の匂いがしなかった。
茹でてるから湯気だけで煙にならないからかな? 

そう言えば、ロマンスないって言ってたけど、
スティーブンは色々努力してくれたんだっけ。。。 

忘れてた。

えへ



霜降り牛が食べたいな〜




What? Plan-les-Ouates?
Why would we go there?
Because we had a buyclub voucher.

It didn't take too long to get there,
but it sure felt like we were going out of town.
To Time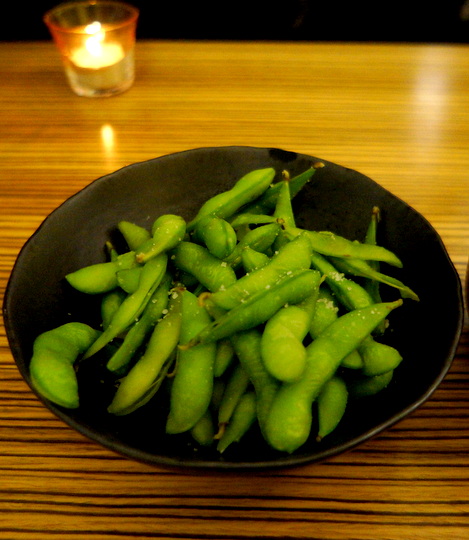 Edamame to start with.

The deal was a tasting menu for two.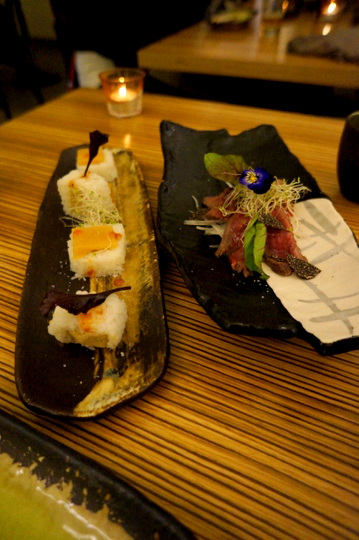 On the left is a fois gras roll.
And beef tataki with summer truffes.

I think that's what they were.
This was a few months ago and I don't remember the details anymore.

This one, I can't even recall what was inside...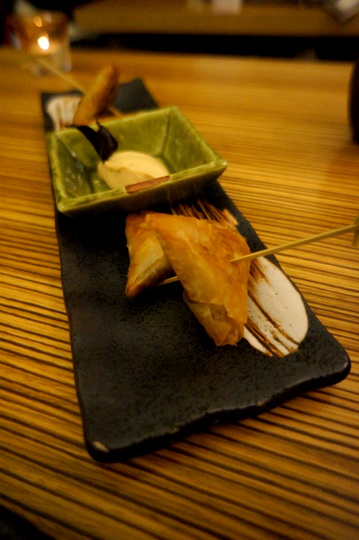 Some kind of fried stuff, stuffed with something.

Then, some raw fish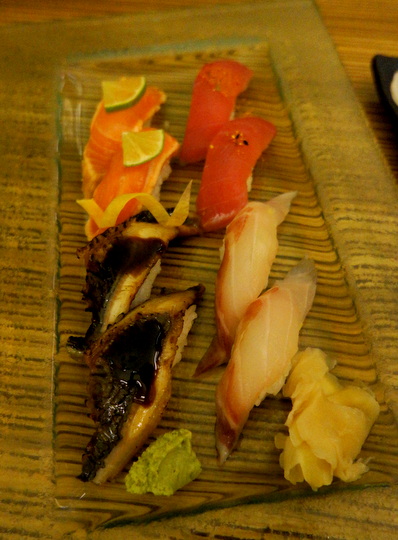 They were all good.
It's funny how I enjoy eating sushi now.
I really didn't care for it when I was younger.

After the cold dish, something warm.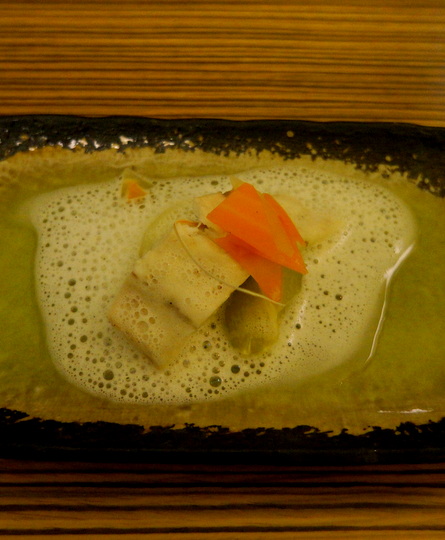 White fish in a thai coconut sauce.
Lemongrass and fish was a nice combination.

After fish, it was chicken.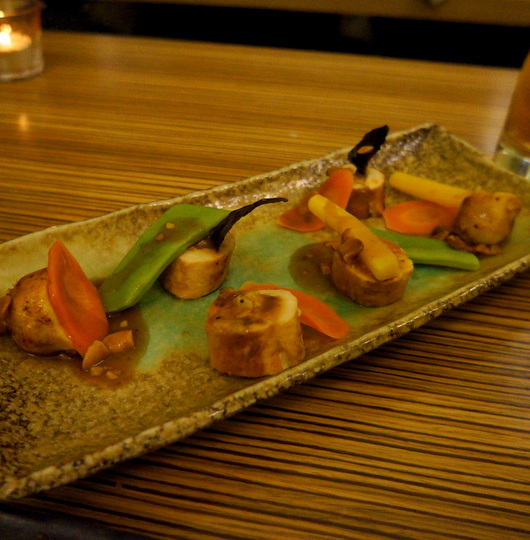 I remember this being a bit bizarre...
But then again, it wasn't too memorable and so don't remember how.

And this was how the night ended.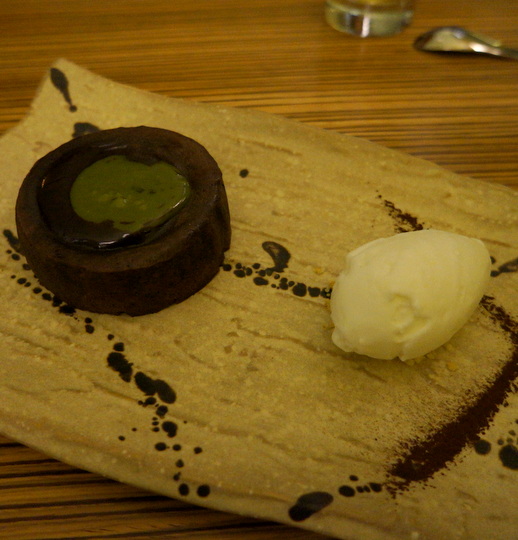 Chocolate fondant with green tea center and ice cream.

Another thing I don't remember, the price.
I can't say exactly what we paid for the voucher,
but I thought this was a great deal



We gotta do all we can to enjoy dinning out in Geneva, right




Feels like ages ago now,
but before Christmas, we went to a Christmas party at
chez Vuitton.

On our way out at the door,
they gave us this.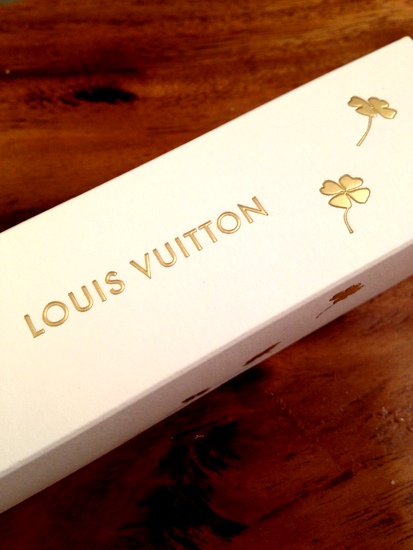 I was like,

"Oh! What would it be?! A paper weight?"

But it was something edible.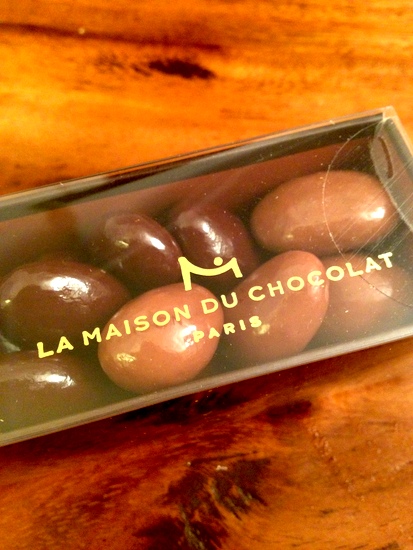 Chocolate from La maison du chocolat.

Chocolate covered almonds



They remind me of this.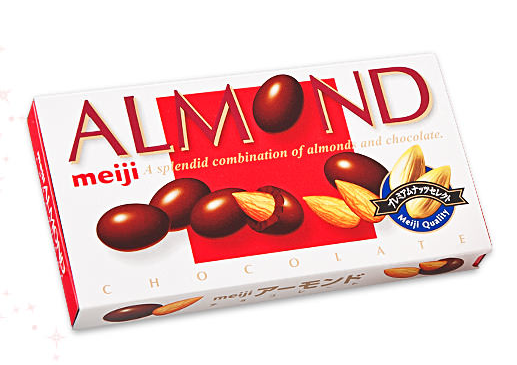 Meiji Almond Chocolate

I have to say I prefer Meiji.

But eating this LV chocolate brings me back
memories from my childhood.





Leaves started to fall.
That is a cue for eating more,
in preparation for the winter.

I saw a bunch of bright orange pumpkins at the market,
so I got some to make these.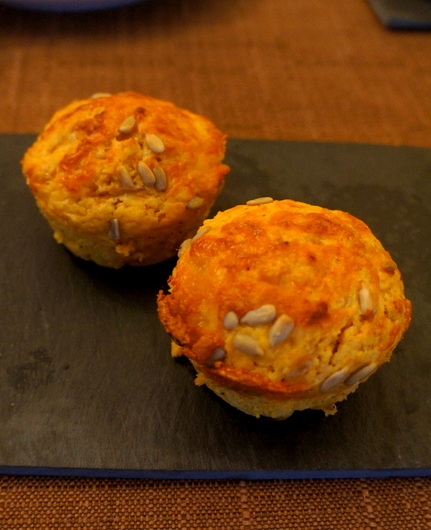 Pumpkin & Cheddar Muffins.

Unlike the Kabocha pumpkins we can get in Japan,
the one I got had a water-down flavor of pumpkin.
But with the richness from cheddar, it turned out pretty good.

Whenever I'm on the public transportation,
I see people coughing ALL THE TIME!
To boost my immune system, I squeezed an orange.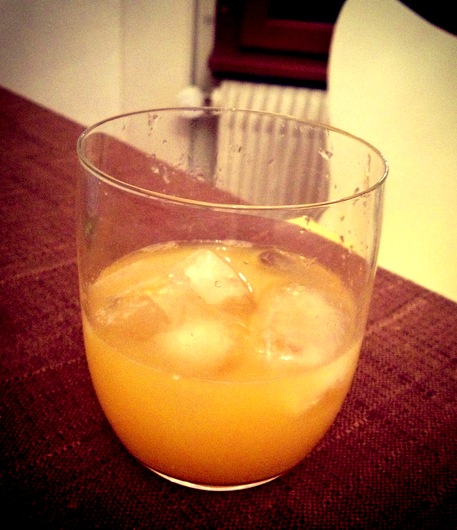 To make Amaretto Orange



Delish!!
It's like Airborne + NyQuil but with a much better taste!

There are still leaves left on the trees,
but some days, it's seriously cold.
Days like these, it makes me crave something warm.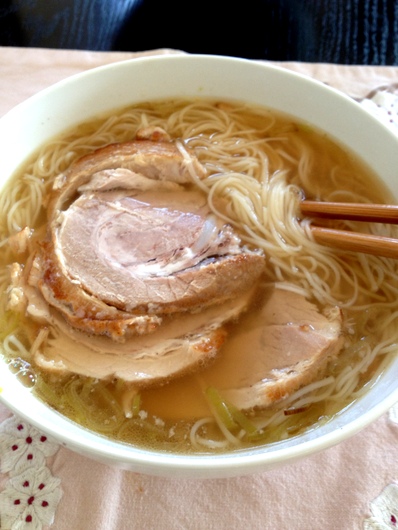 Home made ramen.

Instead of egg-based noodles, I used thin Japanese somen noodles.
The pork was tender, the soup was warm,
it was a hearty meal perfect for a cold day.

And an autumnal night can't be without a sweet ending.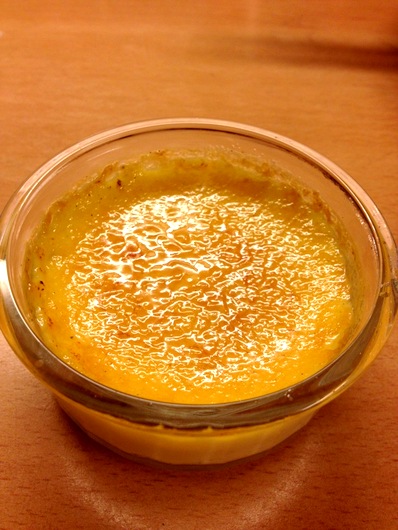 Crème brûlée.

My first attempt at making this.
I was a bit intimidated to cook anything custardy.
The fact that it turned out great makes it an even bigger victory



Apparently, it snowed near Geneva yesterday.
I saw a car covered in snow in town this evening.

Brrrrrr


Please don't go away just yet, Autumn!!


Thanks for reading my blog




When Steven and I walk past Olio,
he said "this place looks nice!"
So I told him,
"did you know this place was part of Assiette Genevoise?"

And just like that,
the restaurant for our next date night was decided.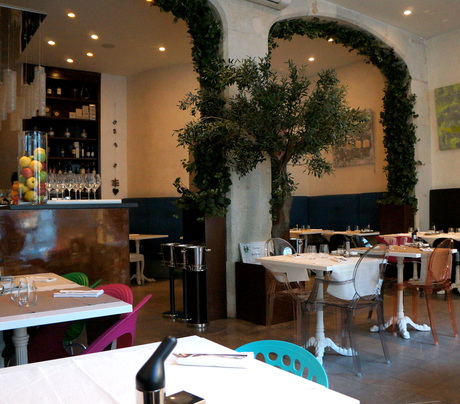 To be brutally honest,
I originally had no intention of going to this restaurant.
Just because the interior was cute and stylish for Genève,
I had presumed that the food would not live up to my standard
and the staff would be snobbish.

Well, that was NOT the case.

As we sat, our server brought a little snack.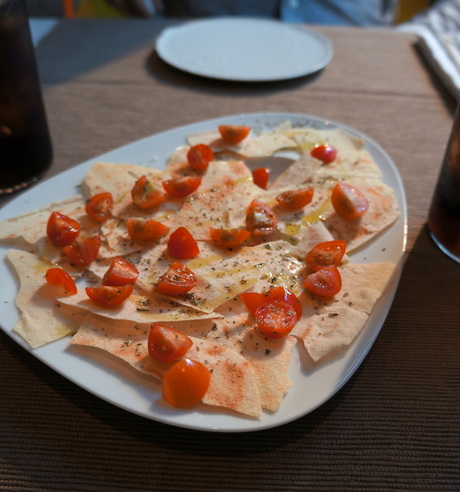 It was simple, but it's nice of them to treat us like regular dinners.

To start off, I chose something I rarely eat.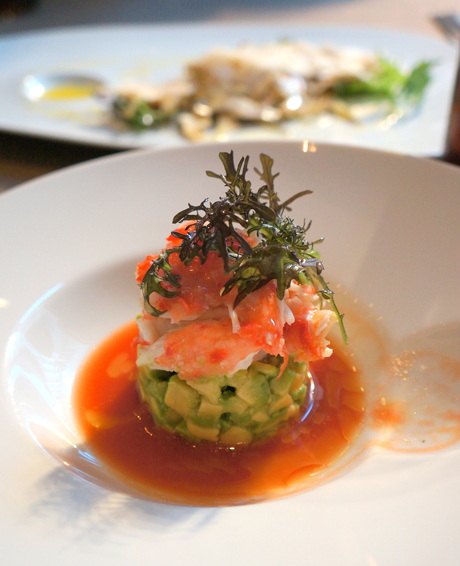 Crab avocado, tomato sauce.

I love crab, but I never buy it here
because the canned ones are too expensive
and I don't wanna deal with shelling it.

Uncomplicated and fresh.

Steven had this.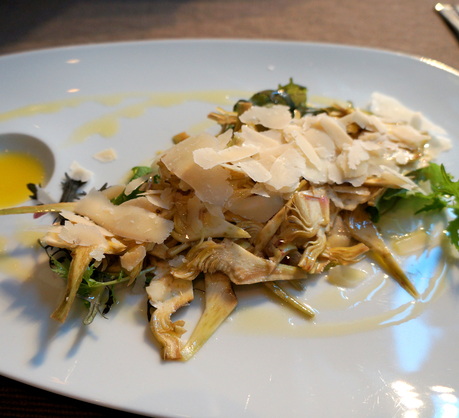 Artichoke salad.

The artichoke was a little undercooked.
Apparently it gave Steven a weird sensation in the mouth
after he finished eating it.

I was in the mood for seafood.
My main.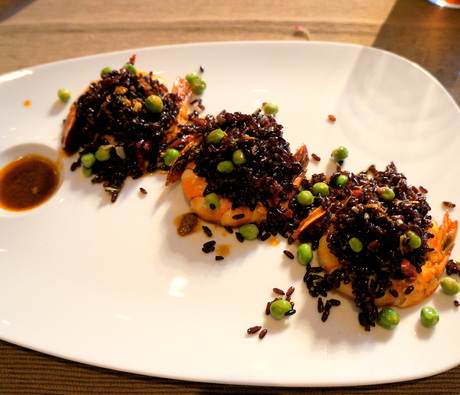 Grilled shrimp with cognac sauce with wild rice.

Simple, but cooked well and it was delicious.

Here's what Steven had as the main.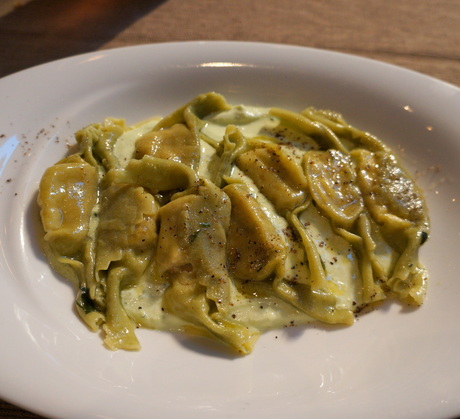 Wrapped candy type pasta, cheese inside.
The sauce was something herbal...
Basil and pine nuts with cream?

Not my thing, but he liked it.

We were pretty full by then.
But we managed to share this.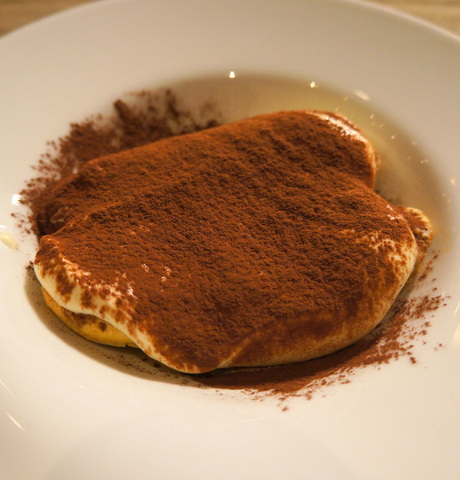 House-made tiramisu.

The coffee was too strong and the lady fingers were too soggy.
I prefer Luigia's much better.

But all in all,
the people were really nice and we enjoyed the food and the service.

For once, it was a nice dining experience in Geneva



Click here ↓if you like nice dinners at a discount




最近外食が多い我が家。

もう結構前の話しですが、ジュネーブがまだ夏だった時、
ホテル・プレジデント・ウィルソンに入っている
「アラベスク」と言うレストランに行って来ました。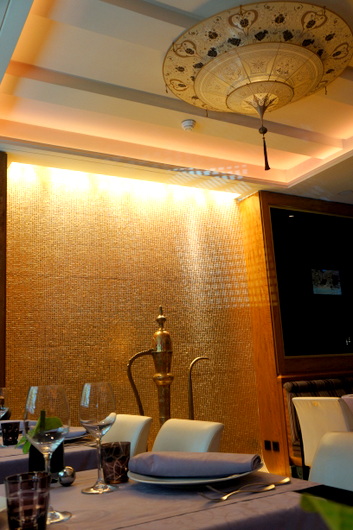 Assiette Genevoiseの参加店なのですが、利用出来るのはお昼のみ。
だからスティーブンが仕事の無い日に行って来たのです。

席に着くと、こんな物がやって来て。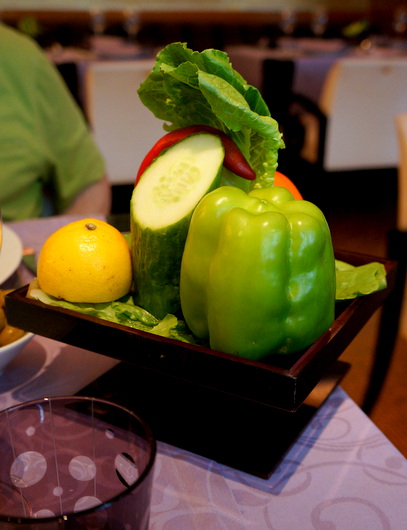 何、これ? 
飾り? それとも実際に食べるの?

高級レストランなんだから説明くらいしてくれても良いんじゃない??

僕は「ビジネス・メニュー」を。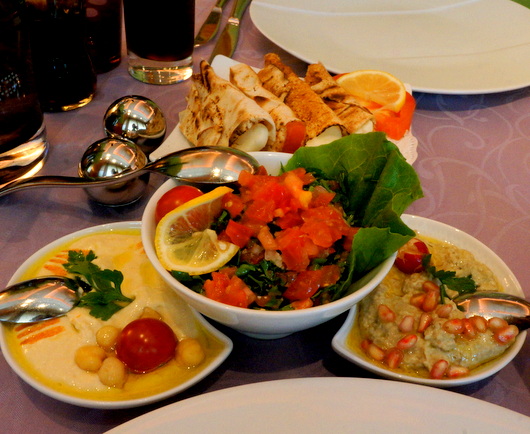 まずは冷たいメゼ。

ハマスやらタブレやら。 
上に移ってるのはアラカルトでスティーブンがオーダーした
ハルミチーズとトマトをピタで巻いたもの。

普通。全て普通。

その後は、又スティーブンの選択した、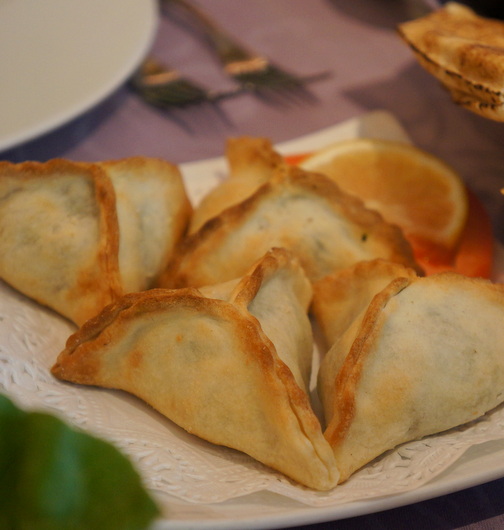 ホウレン草とチーズを生地で包んでベークした物。

乾いててなんか



そしたら僕の暖かいメゼが。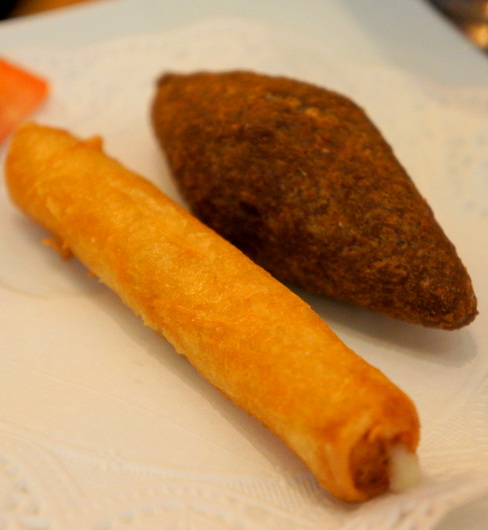 春巻きとラムのコロッケ。
春巻きは美味しかった、チーズが入ってて。

そしてメインの登場。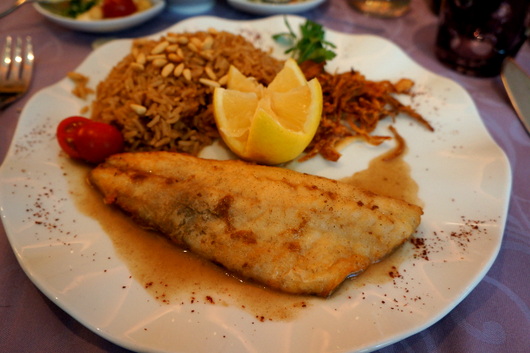 グリルしたスズキとライス。 

普通に美味しい。
ちょっと塩が強いけど。

それからスティーブンのメイン。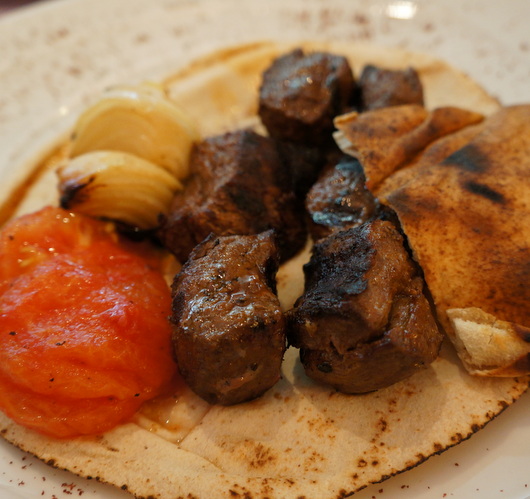 牛の串焼き。

デザート。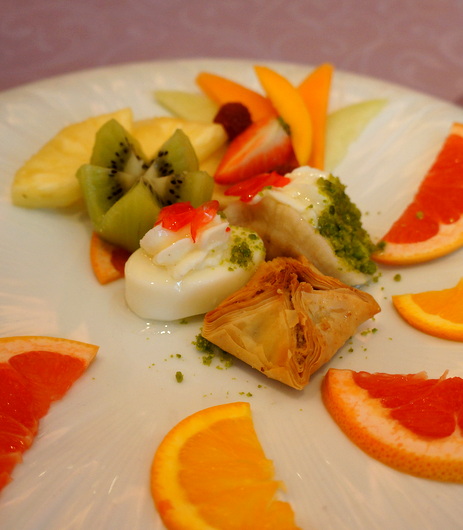 バクラバ、パンナコッタの様な物など。


なんかね、始めから終わりまでぜーんぶ普通。 
もちろん不味くて食べれないって事は無いけど、
高級レストランとは思えないほど「洗練さ」が欠けている。

しかもね、このカード無しで食べたら凄い値段なんだよ。
シェフを引っ叩いてやりたくなる様な値段。

このカードは飲み物だけは半額にならない。

僕とスティーブンはコーラ・ゼロを一本ずつ頼んだんだけど、
二本で驚くべき金額。

24フラン!


一本12フラン。
凄いでしょ??

日本なら同じ額で満足のいく食事が出来る。
場所が場所だから仕方無いんだろうけど。

ちなみにこのカードのおかげで70フラン安くなりました。
大きいよね。

でも、「行く必要性は?」って聞かれたら、

「別に〜。」って答えると思う。


70フランも浮いたなんて凄いね!って思ったらポチッとお願いします!




I have to tell you, I'm loving this weather.
Not feeling as if I live in a sauna is a relief



Summer is the time when we lose appetite and the will to cook.
From what I've cooked through the summer,
that point is thoroughly evident.

Something cold?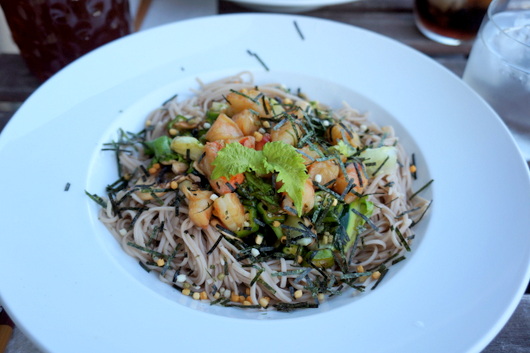 Soba noodles with diced okra, shrimp.
For the sauce,
I mixed soba sauce and ponzu, and added yuzukosho.
Micro shiso to garnish.
Easy and fresh.

What I really enjoyed eating was this, though.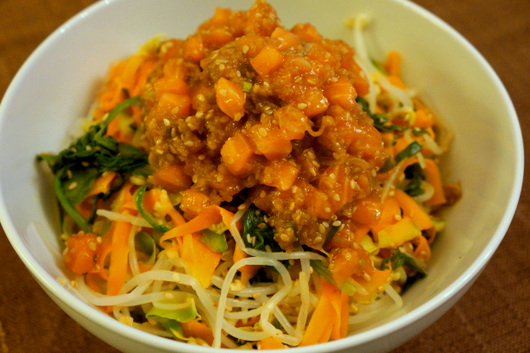 Salmon Bibimbap.
Boiled veggies (spinach, bean sprouts, carrots, zucchini) are
marinated in lemon juice, sesame oil, salt and pepper to cool.

Diced raw salmon is marinated in yakiniku sauce.
(soy sauce, sesami oil, ground apple and garlic, sugar)

Dish out some rice, top it with veggies and salmon,
and ta dah!!

Super easy.

Summer is also the time for outdoor grilling


And grilling is Steven's territory. Yay me.
I got mackerel fillets one day.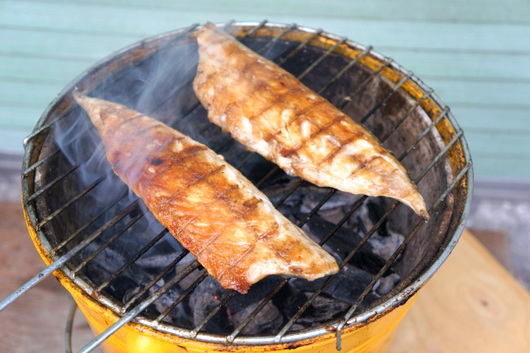 When we started to grill the fish, it smelled quite fishy...
This is precisely why we don't eat/cook fish at home



Charcoal grill worked like a charm, though.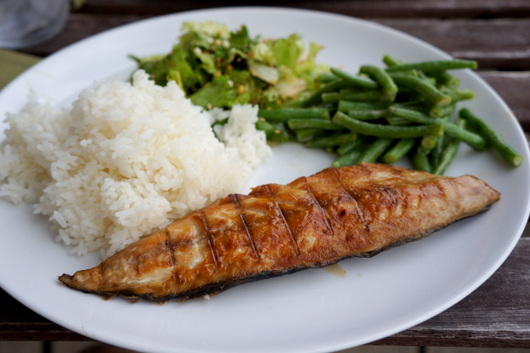 The surface was super crispy
but the flesh inside was rich and tender.

Ahhhhhhh......



So, soooooo delicious.

Every weekend, Steven wants to grill something.
One week's request was chicken.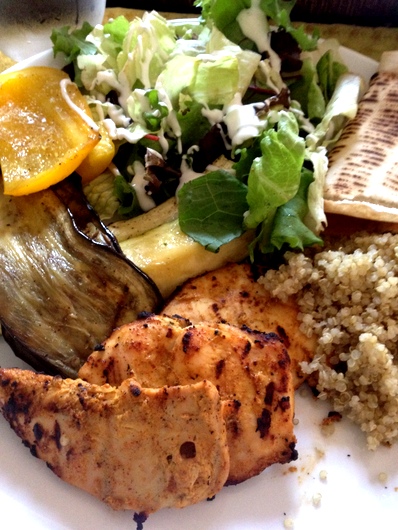 Lebanese grilled chicken and veggies.
I marinated the chicken in yogurt with various spices.
Who knows exactly what I put in there...

The chicken was tender, thanks to the marinade,
and succulent. It's a shame I don't know how I made it



This year, Steven was growing new kinds of plants.
One of them was this.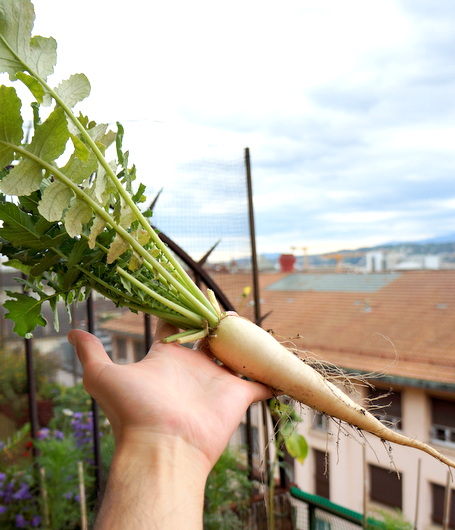 Daikon radish!

So using this, and with some big scallops we found at the market,


Grilled scallops, daikon salad, steamed purple cauliflower,
and store-bought fresh ravioli.

What a bizarre combination of food.
The heart shaped ravioli were horrible. I'll never buy them again!

Now, maybe the staple cold food is of my country.
Sushi?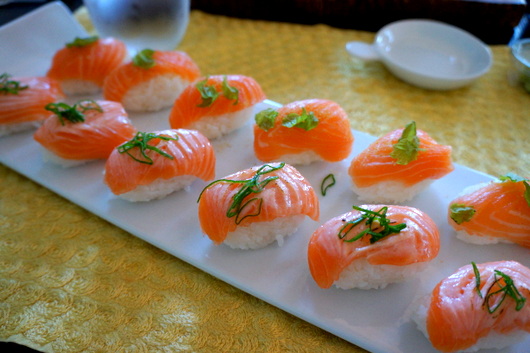 Sadly, salmon is the only fish I'm willing to eat raw here.
To give it more variety, I seared the salmon on one row.
I also sprinkled some dried yuzu peel and salt on them,
to be eaten without soy sauce.

Probably it was my second or third time making sushi,
but they turned out pretty good



Fresh, cold, and heart-healthy.
What more can I expect of a meal



I just checked the weather forecast for the week.
It seems like it's gonna get warmer towards the end of the week.

I'd better have Steven grill something on the balcony


He's having a long weekend and thus needs a task, I'm sure!

Click here ↓ to support Steven the Grill Master!!




I feel like I see hamburgers everywhere these days.

I'm not talking about McDonald's or Burger King,
but local burger joints.

The word on the street is that
Inglewood and Holy Cow are among the better ones.

So, first off, Inglewood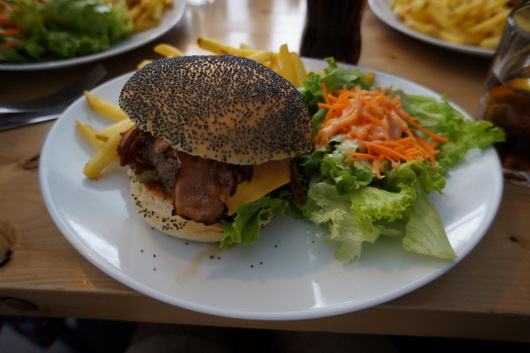 Cain Cain Burger 17.90 chf.
It's basically a bacon cheese burger.

The patty was good, the buns were good, the fries were good,
and I liked having some green salad on the side.

With my drink, coke zero, the total came out to be 22.40 chf.
Very reasonably-priced and satisfying meal for Geneva.

Just recently, Steven and I went to Holy Cow.
They opened a new brunch in front of the station.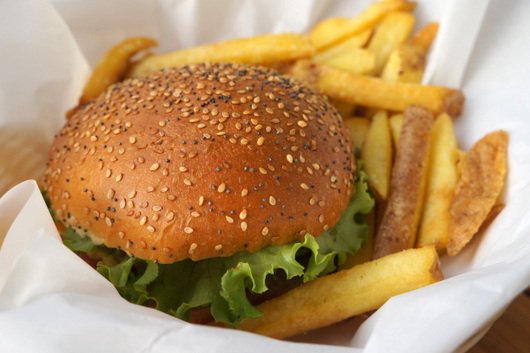 Bacon Avocado Beef Burger 19.90 chf.

The meal comes with the burger, fries, and a drink.
But the thing is, the kinds of drinks they offer are limited.

No soda, just water or tea. I think the drinks are local, too.
Just like most of the ingredients they use in the burgers.

Unfortunately, my patty was gristly and therefore not fun to eat.
I also hate fries like these. Too thick and not crispy enough.
Apparently Steven's burger wasn't gristly but smooth,
so I guess I was just unlucky.

Price-wise, Holy Cow is cheaper.
I like the locally sustainable aspect of the business.
But over all, the limited selection of drinks,
the fries (which is a very important element for me)
and the gristliness of the patty,

I dare say I didn't enjoy my experience at Holy Cow.

A friend told me the Chicken Satay is very good.
If I went back, I'd try that.

For now, I prefer Inglewood and I'd go back there again.
Another friend says that the burger at Remor is better.

My burger discovery project is nowhere near the end.
Stay tuned!!


If you love burgers, click click ↓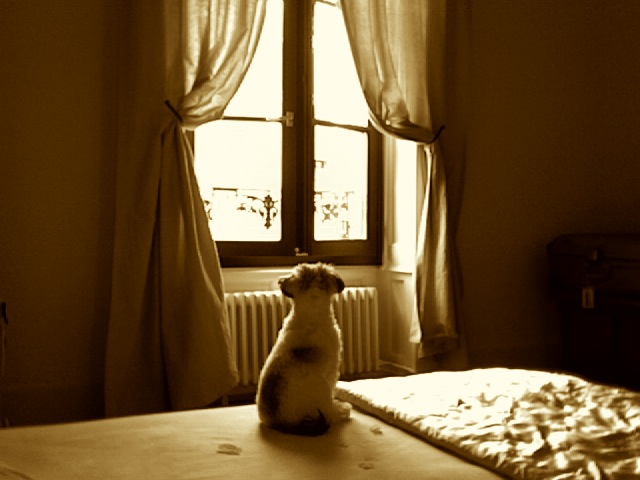 気まま我儘に生きるYasの人生を、正直率直に、そして飾らなく語るブログです。 This is a blog where Yas talks about his life in a foreign land seen through his bizarre and frivolous, yet sincere eyes
by Yas-Unprescribed
ブログパーツ
このブログに掲載されている写真・画像・イラストを無断で使用することを禁じます。Copyright © Life Without A Prescription - 処方箋無しの人生 All Rights Reserved