It's not like I have forgotten about my own blog.
But I have to look at the computer screen all day long now,
and I just didn't want to do that at home.

Anyway.

My laptop's motherboard passed away recently.
That was another cause of my online absence.

I have pictures I wanted to upload to blog about,
but they are all in my old computer and not on here.

Enough excuses.

In October, which is already a long time ago,
we went to Venice to meet up with friends from the U.S.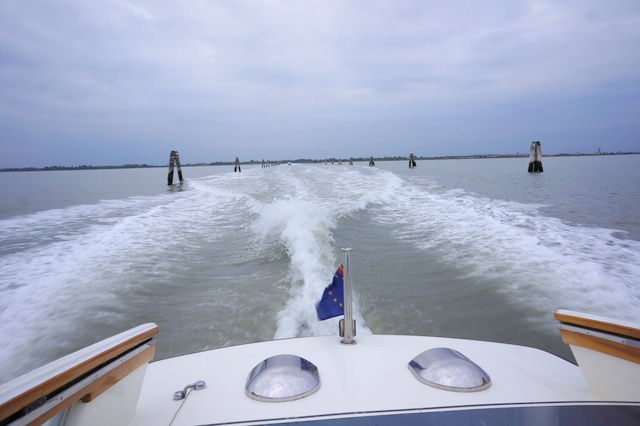 A familiar scenery.

It was also the beginning of October of the previous year,
that we visited Venice.

I do really think paying for the water taxi is worth the money.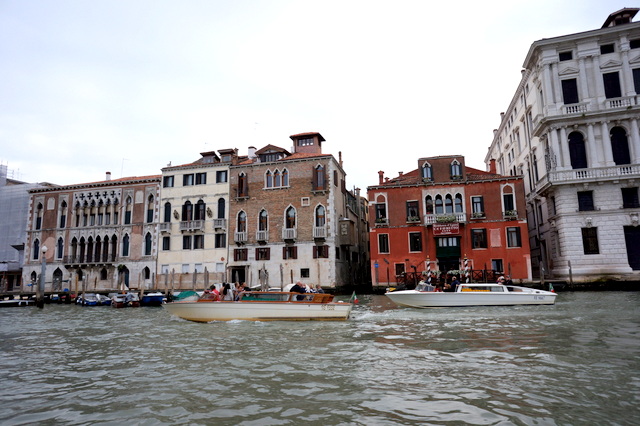 If you want to have an Angelina Jolie experience,
do it.

Oh, talking about Angelina, this is where Johnny Depp jumped off.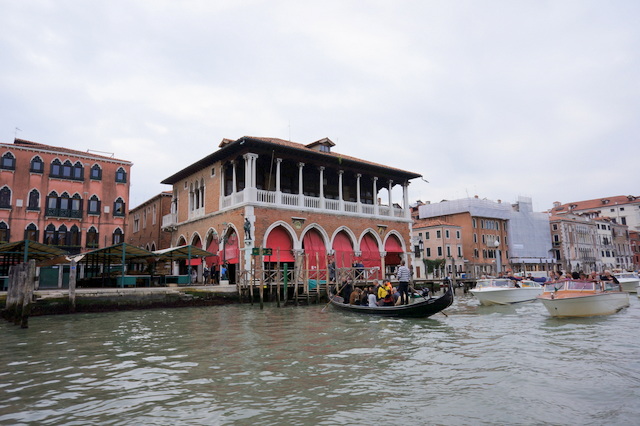 Do you get my movie references?

For some unknown reasons, I like that movie.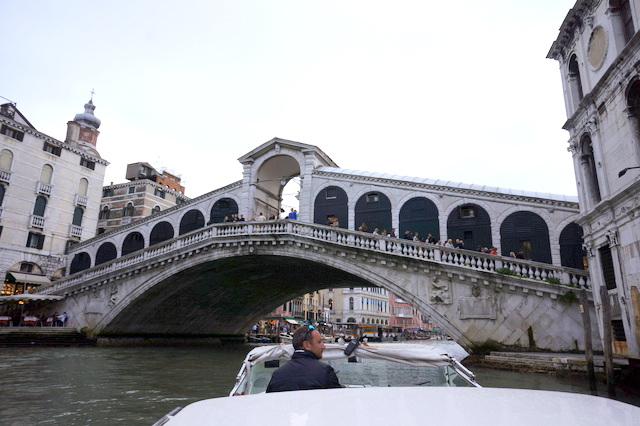 I'm not at all a fan of Mr. Depp, but I think he's already in it, too.

This is where we got off the taxi.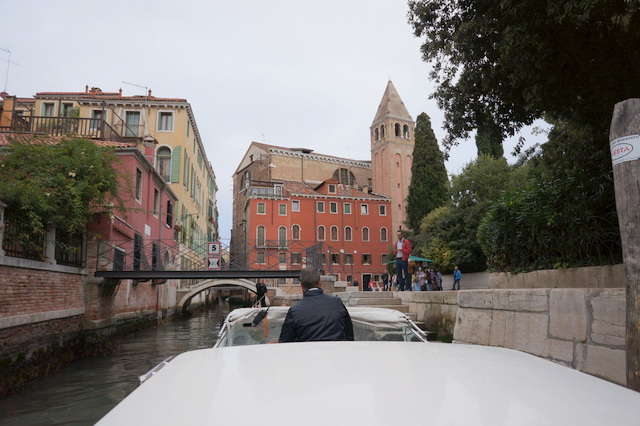 Near the Accademia bridge.

Because we were meeting up our friends,
we rented an apartment like the last time.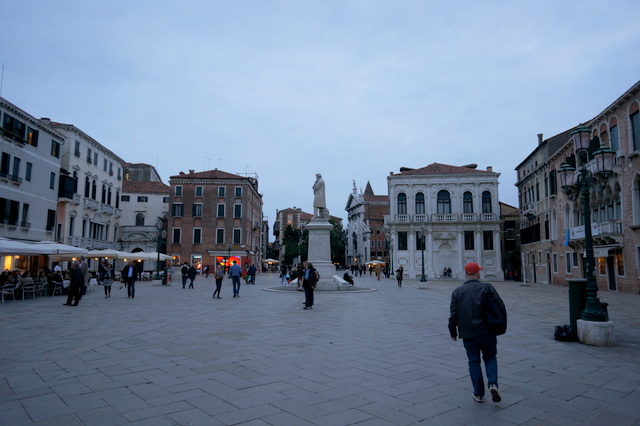 It was on just off this square.

The apartment was clean and spacious.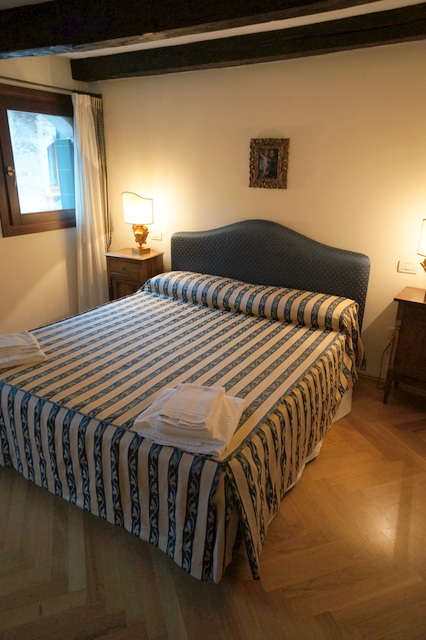 This was our room.

Our bathroom.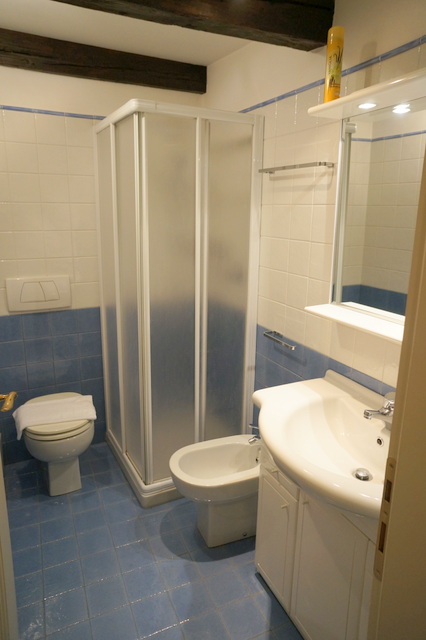 The shower's water pressure was a bit weak...

After the dramatic reunion on the square,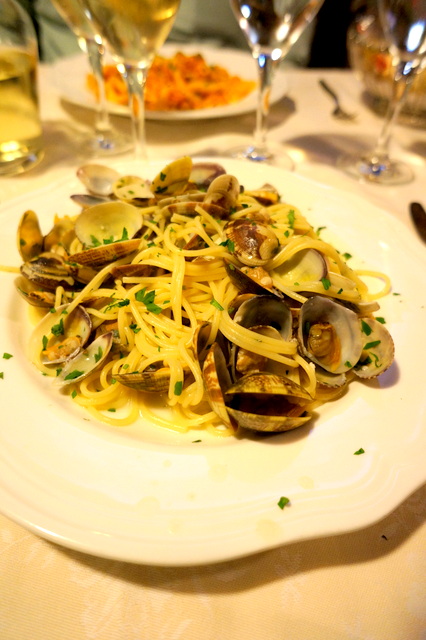 we went to dinner.

I love vongole.

This is our second visit at this restaurant.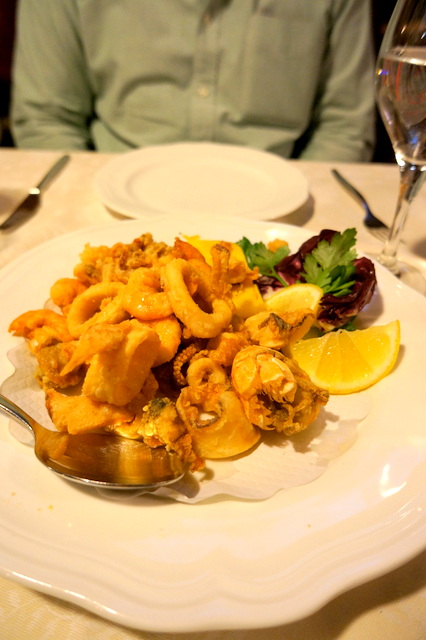 The food is good and the prices are awesome.

Plus, this time, our apartment was fairly close by.

Dinner was fun!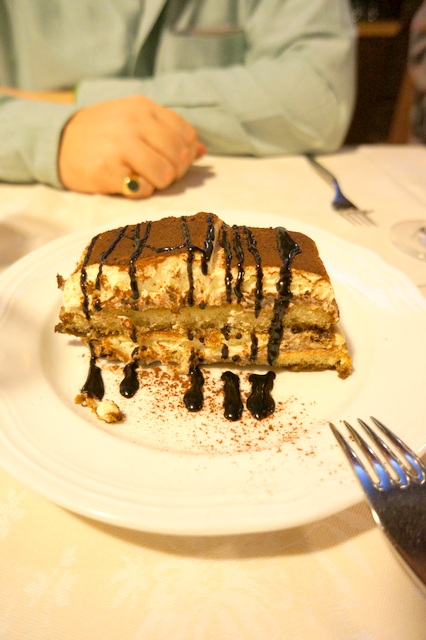 It is super unreal to dine with our friends from San Diego
in VENICE.

We were so glad that they could come out here and see us.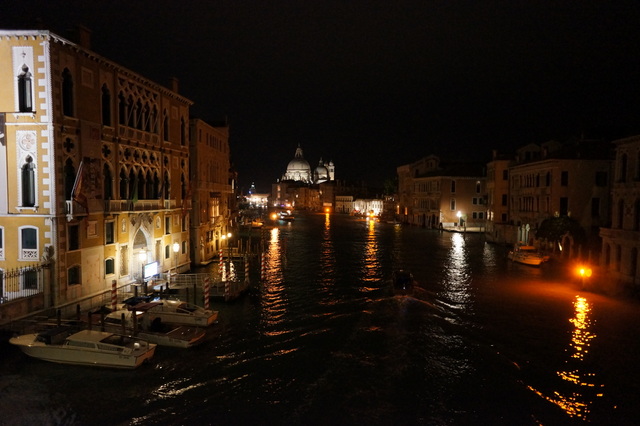 Unlike last time, Venice was cold.

But it's magical, Venice at night.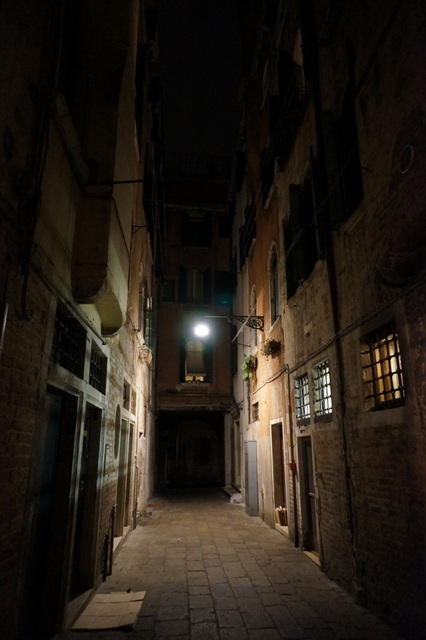 Sometimes this place gets overly touristic,
but if you stray from the main course,
you can see the poetic side of Venice.

Definitely.





There is a luxury resort not too far away from our house.

Since Steven's parents were more than happy
to take care of the doggy prince,
a date night was in order.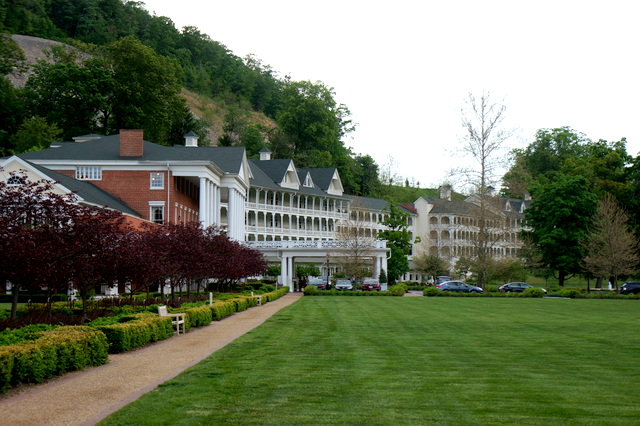 The hotel recently spent 90 million dollars for renovation.

The interior was decorated beautifully.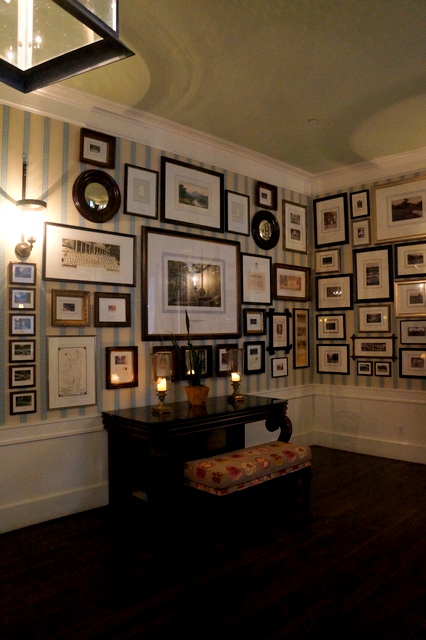 Colonial chic, is it?

We drove there in a pick up truck.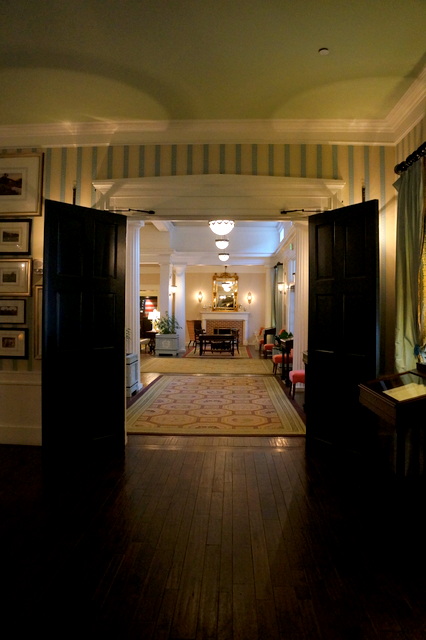 Not the most romantic choice of vehicle, but practical, I guess.

Our seats were actually a sofa.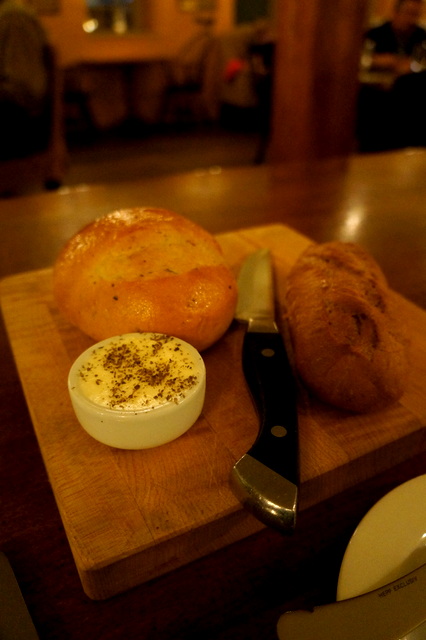 We sat side by side, looking out at other guests.

Comfy.

I wasn't that hungry,
but since everything sounded good,
and because they seemed to be reasonably priced,
I ordered a lot.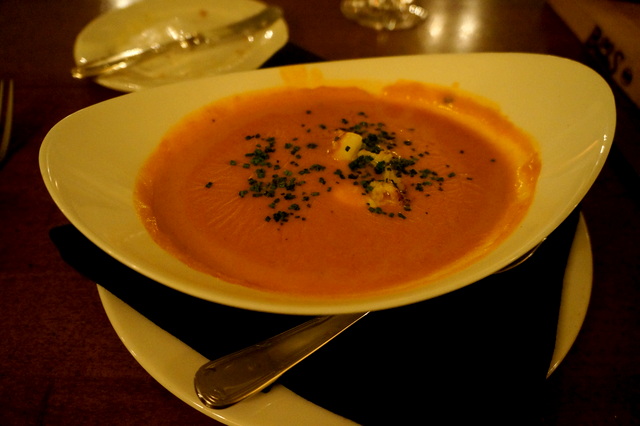 Lobster bisque.

Caesar Salad.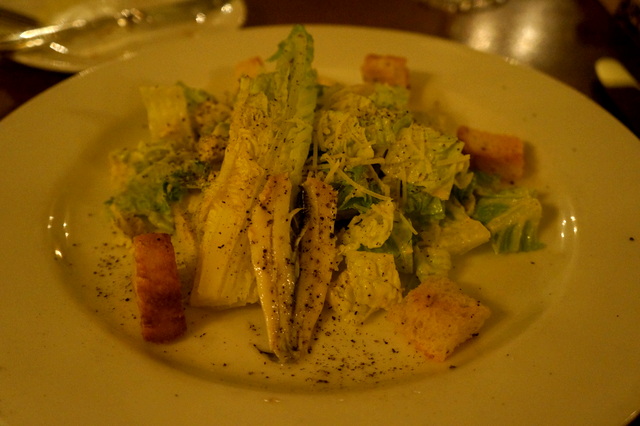 When I ordered, I forgot about the portion size.

By the end of my salad, I was ready for the check.

But.

This came.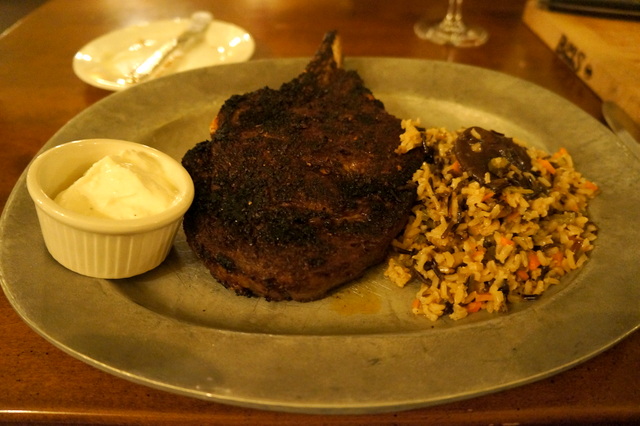 HUGE.

The meat was delicious.
Charred outside, pink inside.

The rice on the side wasn't very good, though.

I probably had 4 bites.

If I had one more bite, I think I would've gotten sick.
"To go, please!"

As we were leaving, it started to rain.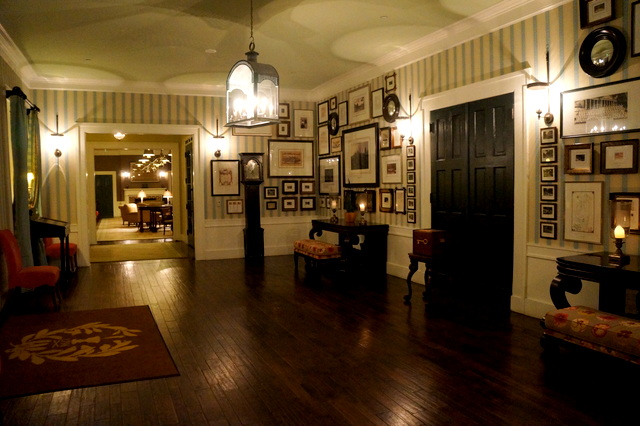 I love to have a foyer like this.

The car navigation sent us somewhere obscure,
and I felt like I was in a horror film.

We were in the middle of nowhere.
The road was no longer paved, and if we weren't driving a 4x4,
we would've gotten stuck.

Dark, quiet, just rain.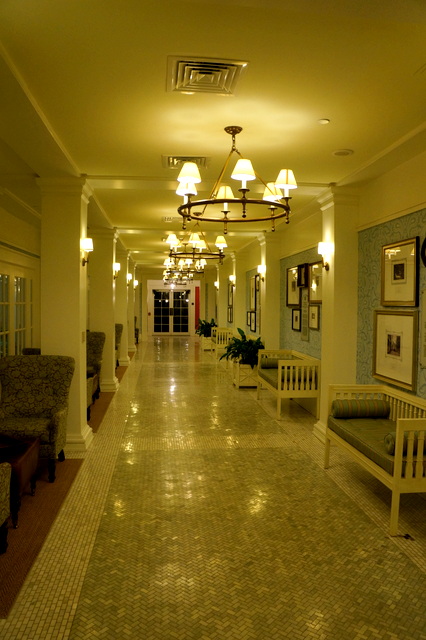 In a typical horror movie,
the car would break down.

Then when we are completely stuck and isolated,
they would come to kidnap us.

They would eat Steven alive while I watch.
After he's devoured, it'd be my turn...

Well, thankfully, we made it home in one piece.
But I tell you, I was seriously scared.

Or do I have an overly active imagination??




During my stay in Kansai,
I gave my caretaker a night off,
and went exploring Kyoto on my own.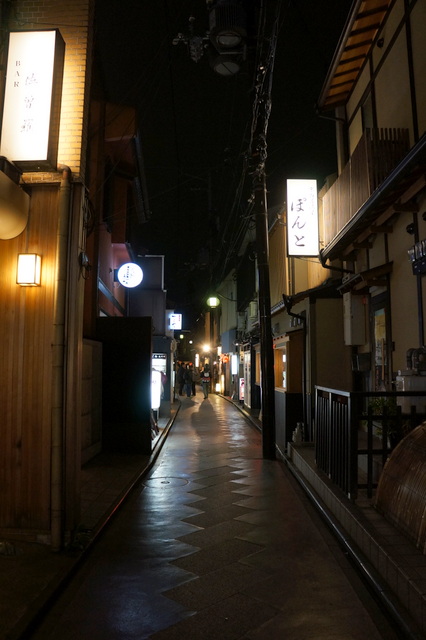 Since I am a Kyoto novice,
when people told me to go to Ponto-cho,
I could not understand what they were saying.

Pontocho? How do you even write that?!

Well, like this: 先斗町

HUH? Where did you get the p sound from??

Anyway, I went to a restaurant my friend recommended.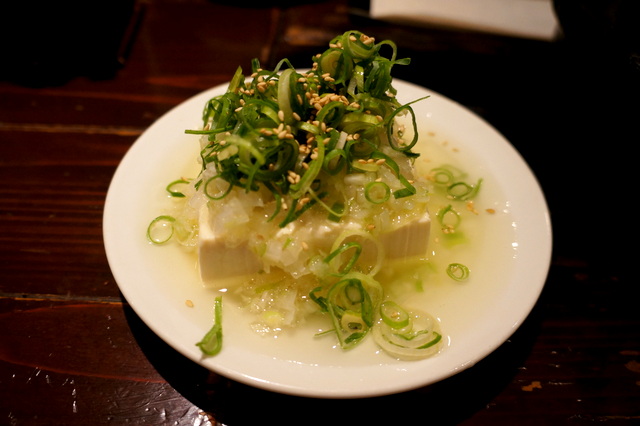 I was a bit disappointed that it wasn't a Japanese restaurant.
It was rather Chinese.

I love Chinese cooking, but since I was in Kyoto,
I wanted something traditional and Japanese.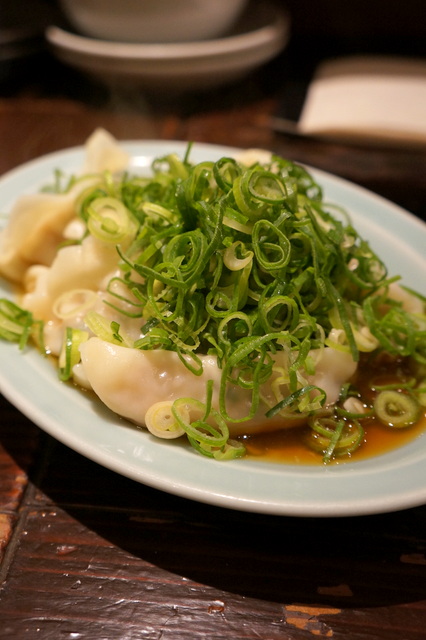 They offered a lot of dishes with yuzu,
my favorite Japanese citrus,
so I was happy, though.

The main dish.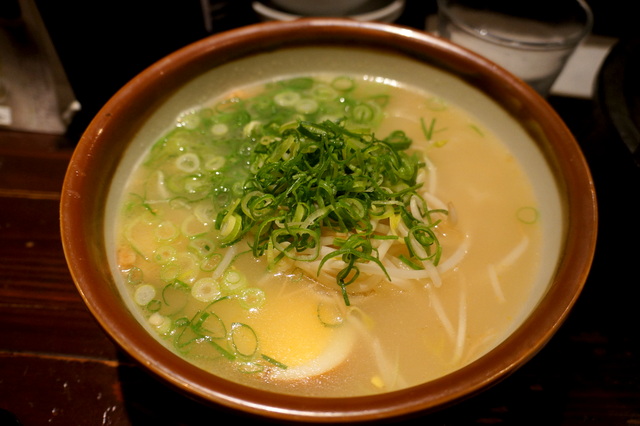 Ramen with yuzu.

Smoking was allowed inside.
People were smoking next to me.

There is nothing sexy or attractive about smoking.
Just a sign of weakness in my eye.

I need a fresh air.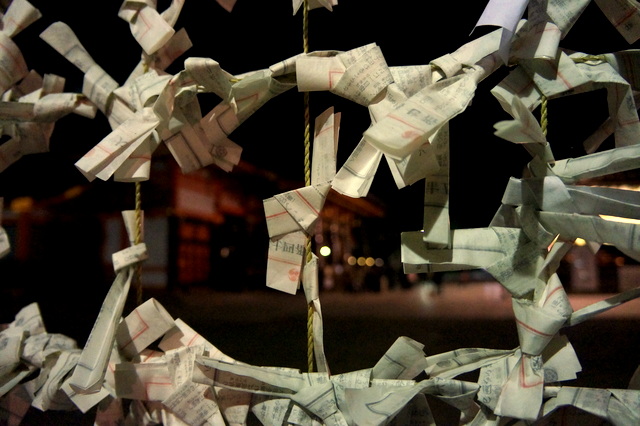 Maruyama Koen.

Getting here, I walked through Gion.
There were a lot of Chinese tourists along the way,
so much so that I thought I might have been in China.

I am not kidding, I was completely surrounded.
It was bizarre.
People dressed in expensive kimonos,
but somehow I could tell they weren't Japanese,
even before hearing them speak.

I was lucky this year.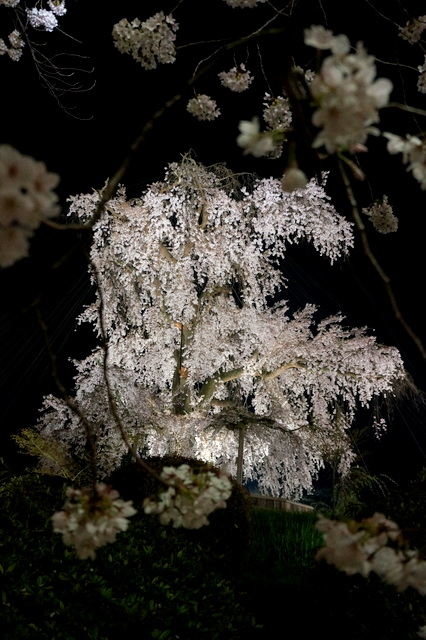 Everywhere I went, cherry blossoms were in full bloom.

So quintessentially Japanese.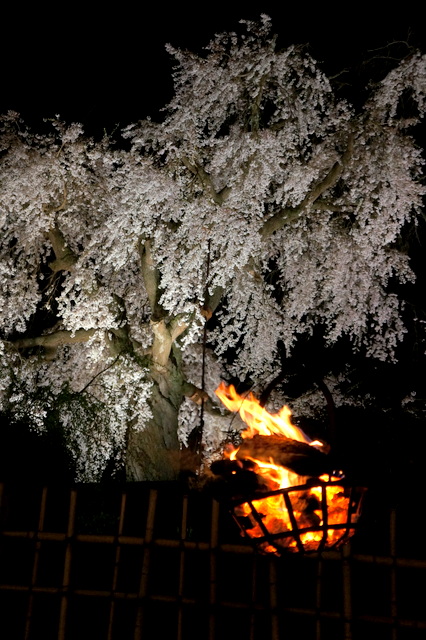 It was getting late, so I started to walk towards the station.

I was full, but I really felt like having some green tea.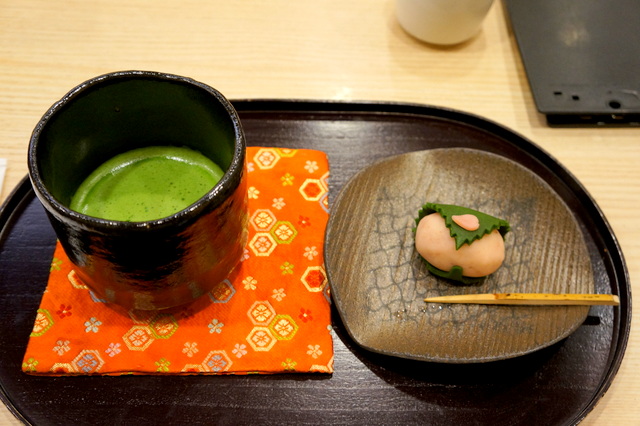 I think when I was younger,
I didn't really appreciate Japanese confectionary.

But now, I get it.
The green tea was so rich and beautiful.
And I wanted to take back the tea cup.

So wabisabi



I only wish the tourists sitting next to me would close their mouths
while chewing their food...

Even my baby doesn't eat like that...

Oops, did I say too much?




あ〜あ。。。

まんまとこんなに更新しないまま時は経ち。。。

ちょっと自分のブログのページも開けなかった



信じられない程高速に時が過ぎてゆく今日この頃。

折角写真が溜まってるので、これまた高速で振り返りたい。

今回の日本滞在は、関西にいく機会がありました。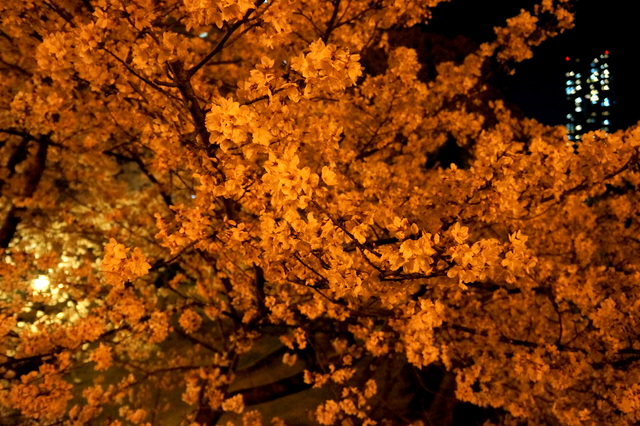 久しぶりに日本の新幹線に乗って、す〜いすい。

桜が咲き乱れる大阪。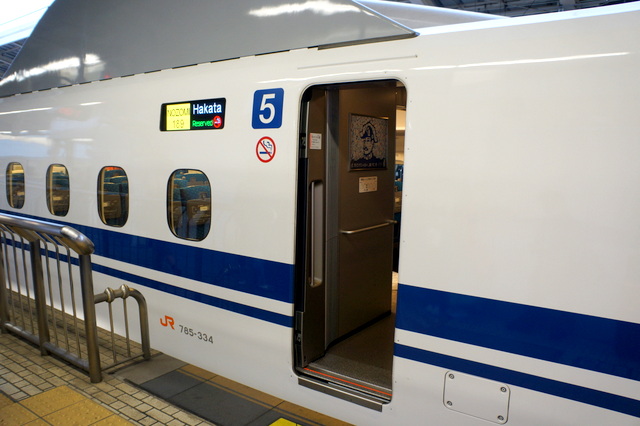 どこかは、覚えていません。


導かれるがままに案内に付いて行ったので。

それにしても見事な夜桜だった。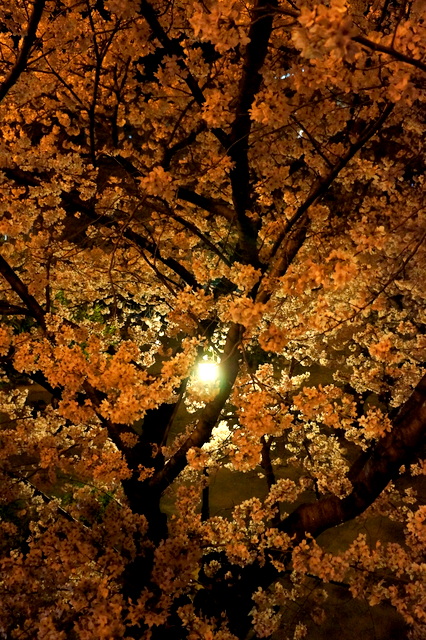 そして、何故か東京に比べると人が少ないから桜が楽しめて。

目が肥えたので、今度は腹の番。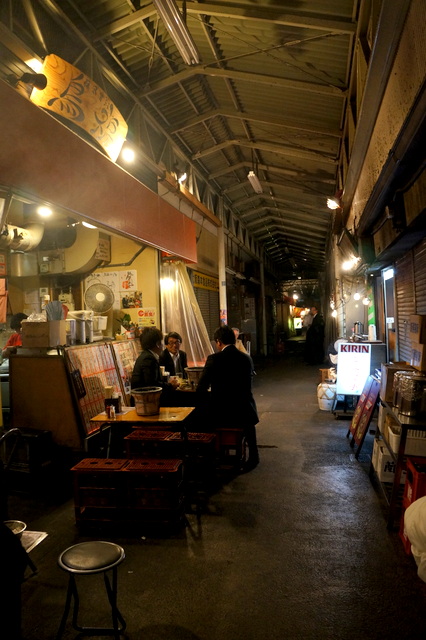 あの、これも何処だか分かりません。。。

公設市場??だった所??

関西に居ると、知らない言葉が溢れていて。

中華料理屋さんに。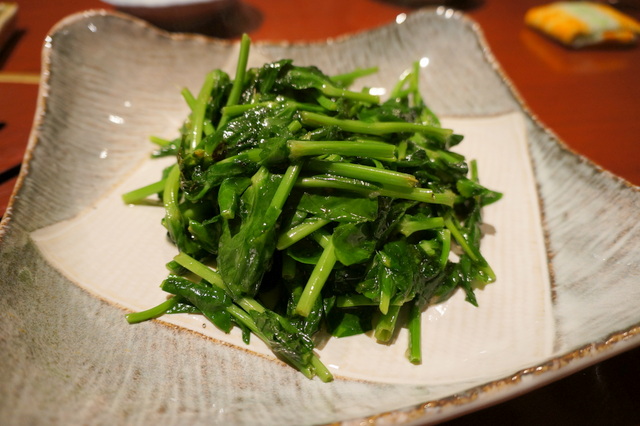 鯛のサラダ。

何か青菜の炒め物。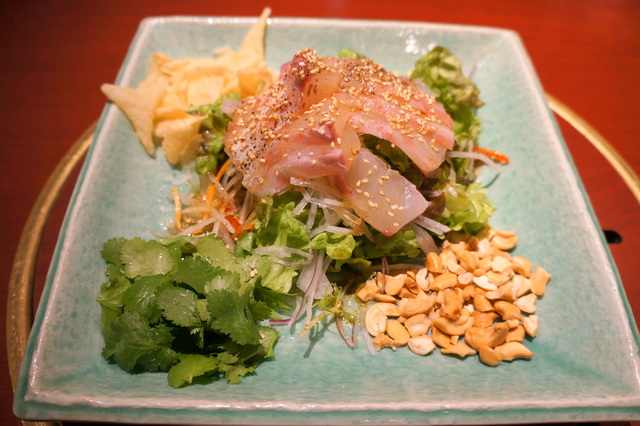 こういうシンプルな料理が好き。

定番の小龍包。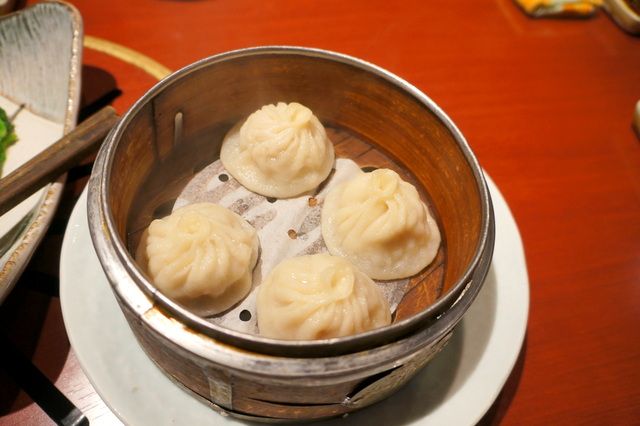 美味しいね〜。

そして、激辛だけど病付きになる麻婆豆腐。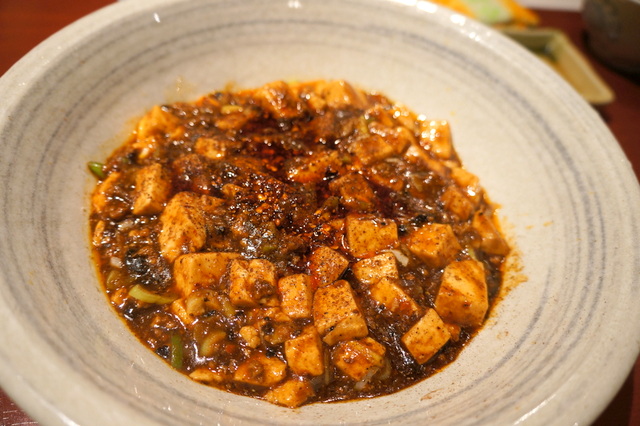 ああ、こういう料理大好き。

そして、優しい味の蟹のあんかけチャーハン。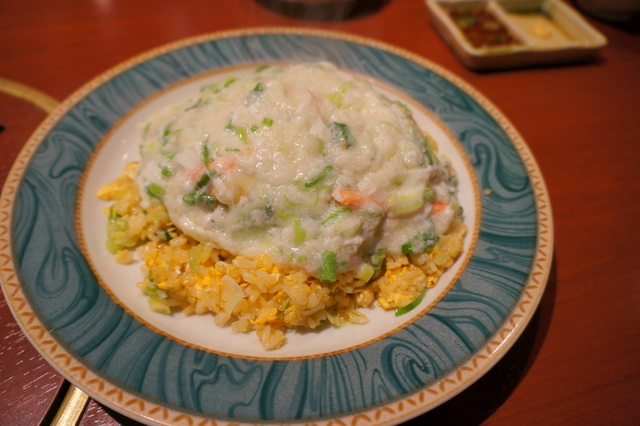 ここは天国ですか?!

3人でこんなに食べても、会計は一人2000円。

えっ!? 

どういう事?! 

もうスイスと比較する気にもなりません。

帰り道に、「ここの串カツ美味しいんだよ!」って教えて貰って、

今度のお楽しみ



今度はいつかな?!




Tokyo is such a wonderful city.
Even after 7pm, stores are still full of shoppers.

Of course, that's not the only thing that's great about it.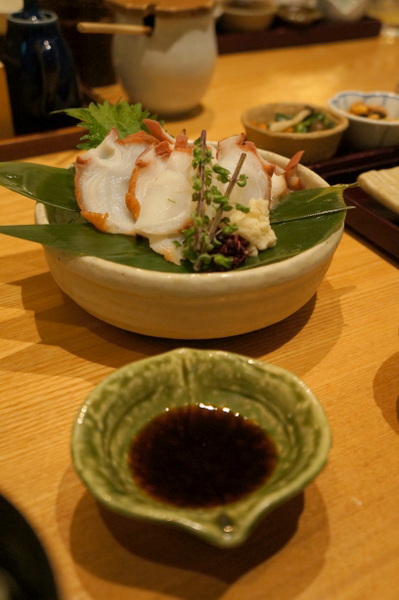 If you wanna get fresh sashimi of Hokkaido octopus,
it's readily available



YUM.

I met up with my friend from San Diego to go on dinner dates.
Seeing her in Tokyo is exciting but bizarre.
We used to drive around in a car to go eat Pho and what not,
but now it's us on the train, going to eat raw octopus instead.

How time changes.

A very satisfying meal to follow.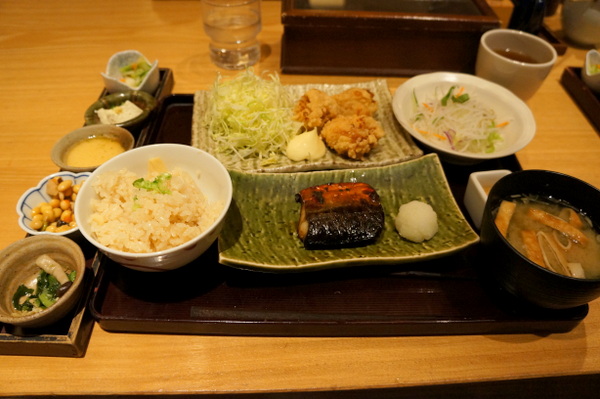 All these small bites of this and that is perfect for me
since I'm a greedy baby needy baby.

As if we didn't eat enough,
we went to Starbucks for after-meal drinks.
Now, this hasn't changed one bit



Another night, another place, another meal.
This time, in Ginza.

We were gonna go to a tonkatsu restaurant.
But 5000 yen for tonkatsu à la carte,
without any rice or miso soup?! (which would've been 1000 yen more)
that's just crazy.

I guess that's Ginza for you.

Instead, a much more sensible choice.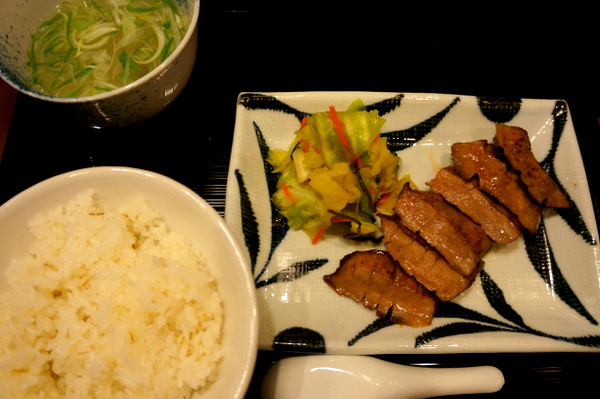 Grill beef tongue.

Oh they were so good



We can't seem to talk enough.
Ginza was shutting down already,
so we moved to Roppongi to go to Starbucks once again.




I ended up coming back to the hotel past midnight.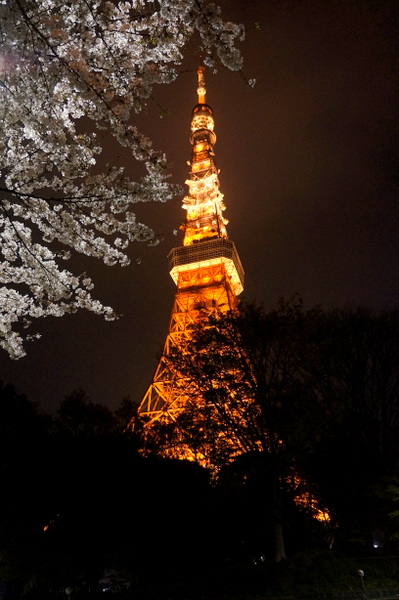 Sakura and Tokyo Tower.

An interesting contrast.
Yet a beautiful pairing.




年を負った両僕の親とお昼に行く事にしました。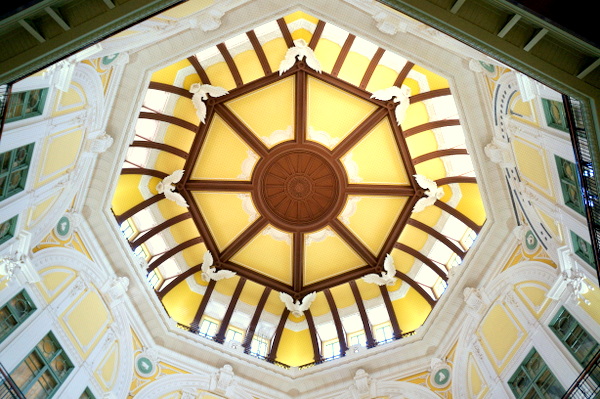 東京駅。

ここって、最近なんか新しくしたとか何とか? 

余りにも日本のニュースから隔離されているから
ボンヤリしか分からない。。。 

予約まで時間があったので、ちょっと寄り道。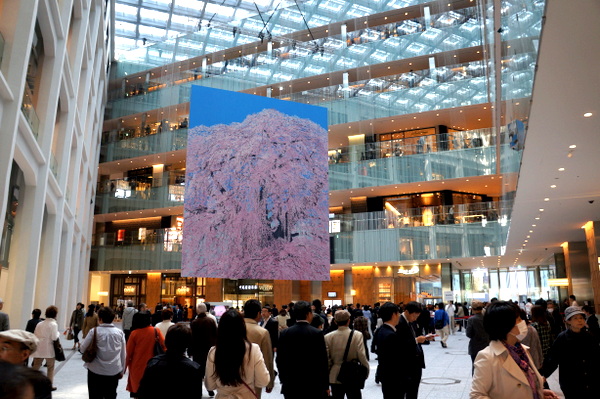 KITTE
どうやら僕達が行ったこの日に偶々オープンしたらしい。

すっごい小春日和の日差しの美しい日。

予約して個室を取ってもらいました。 
先付。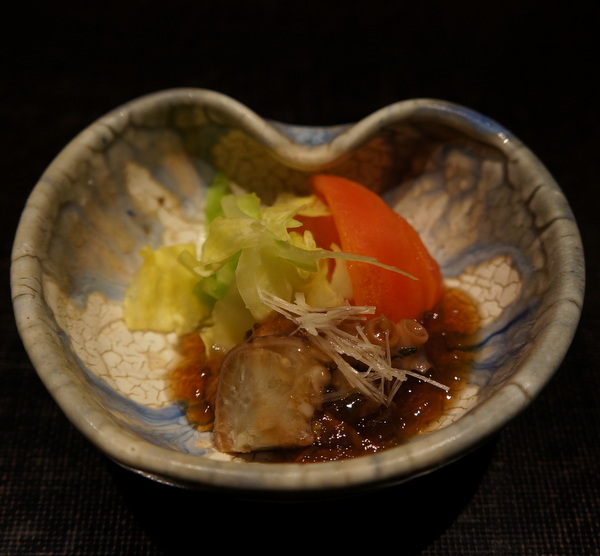 タコと春きゃべつ。
トマトが甘くて美味しい〜!

お椀もの。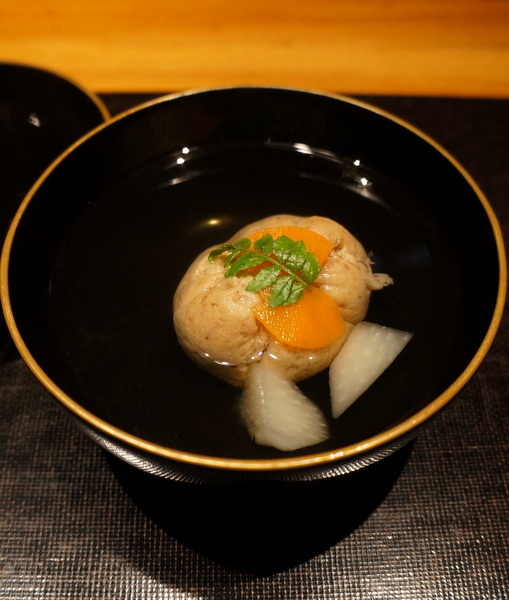 ホタルイカの真丈。

あ〜、なんて落ち着く味。
日本に帰って来ました!!って叫びたくなる。

お造り。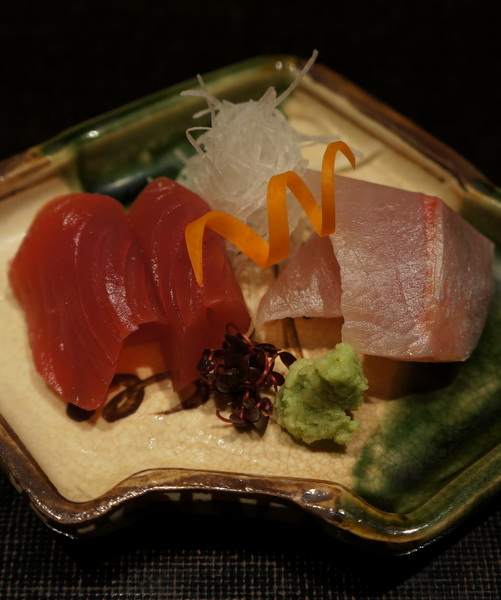 鰹と何とか。。。 
三人とも漢字が読めなくて、「なんだろうね??」って。

鰆。

「僕は偽日本人だからいいけど、あなた達は一体?」
って心の中で静かに両親に問う。

さわら、ですね。

どんな魚? 僕って肉派だから魚は分からない。

焼き物。また魚。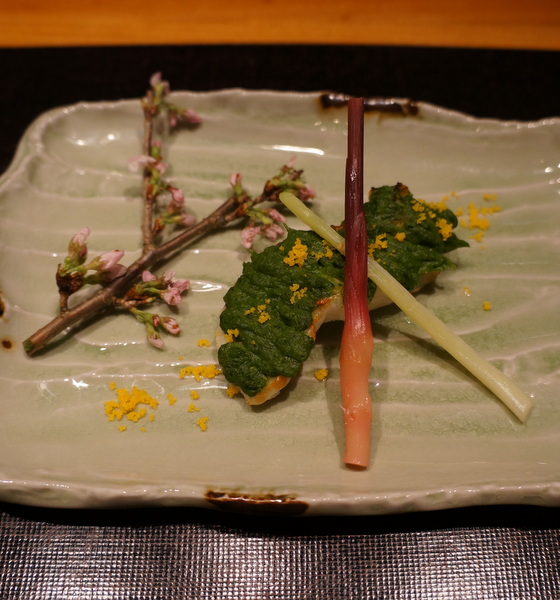 鯛。 
桜の枝か可愛い。

お母さん、「あら、かわいい、持って帰りたい!」って。

やっぱり良かった、個室で。。。
「個室だからYasも恥ずかしく無くて良いでしょ。」って、
自分でも分かってるみたいだけど



揚げ物。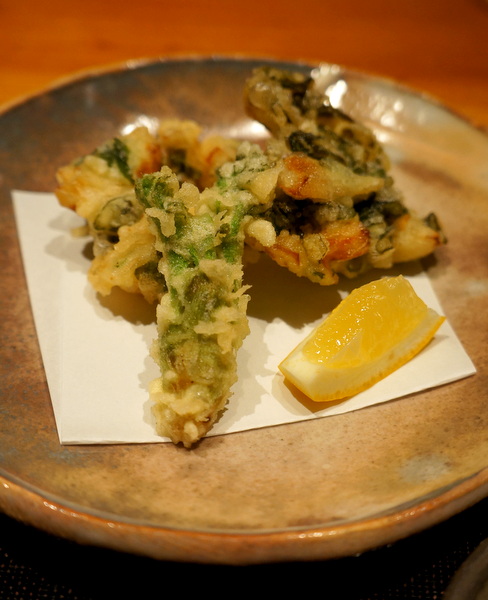 旬の筍とたらの芽。

やっぱり旬物は美味しい


日本はなんて素晴らしい国なんでしょう。

鍋。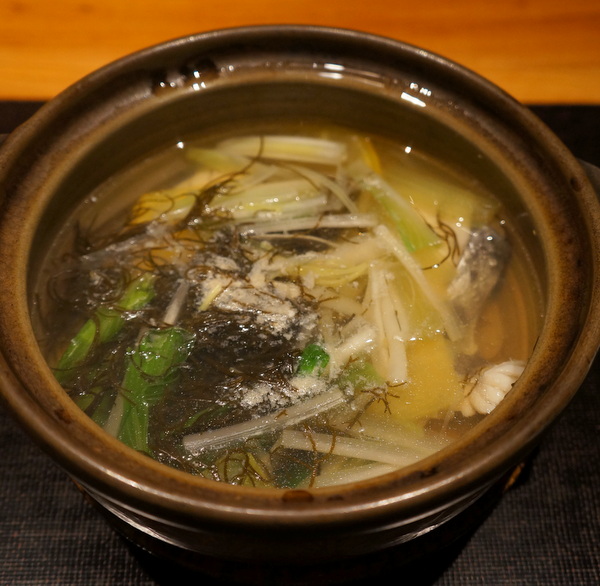 鰆と水雲。

もずくってこういう漢字なの!?
この食事は美味しいだけではなくとっても教養的



〆。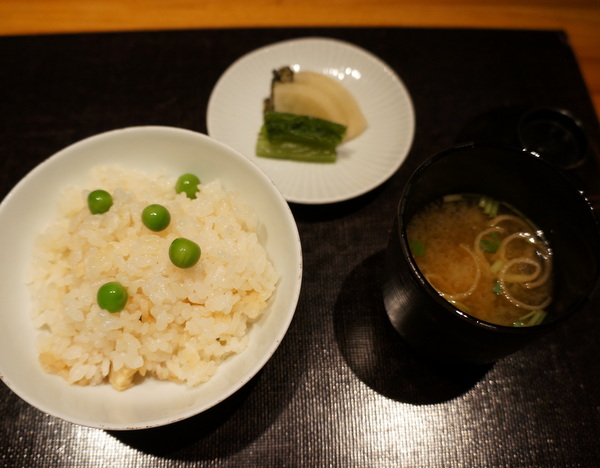 鶏と豆のご飯、漬け物、みそ汁。

「お代わりどうぞ」って言われたからみんな遠慮なくお代わり。

この後はデザートまで付く。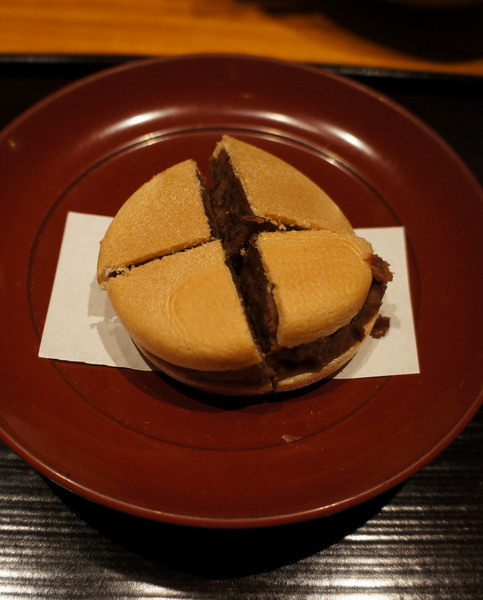 最中

一人一品だから、3人で別々の物を頼んで分けました。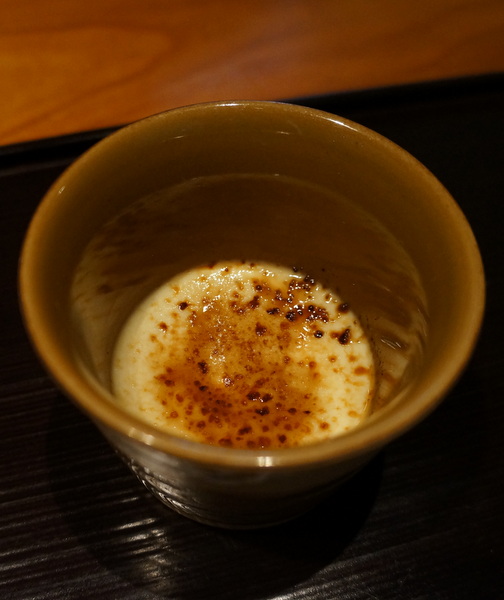 みんな一番美味しい!って同意したのが、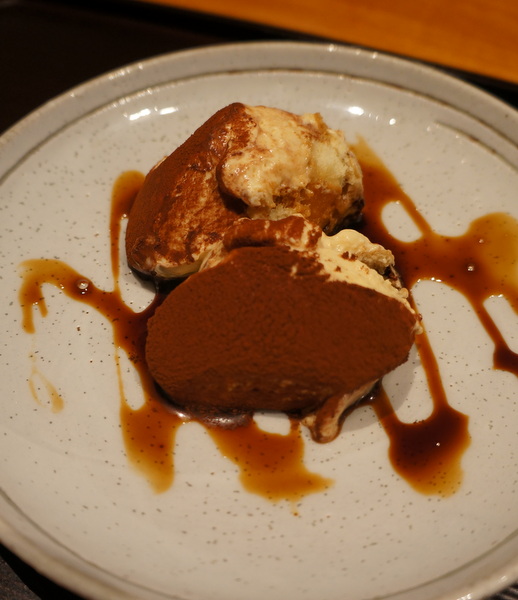 きなこのティラミス。

始めから終わりまで美味しかった〜



お勧めありがとう



両親もと〜っても喜んでくれたし、親孝行出来て僕も嬉しい。
危なっかしくて天然な方々だけど、長生きして欲しいものです。




I missed this event the last time I was in Japan,
so I was glad to have made it this time.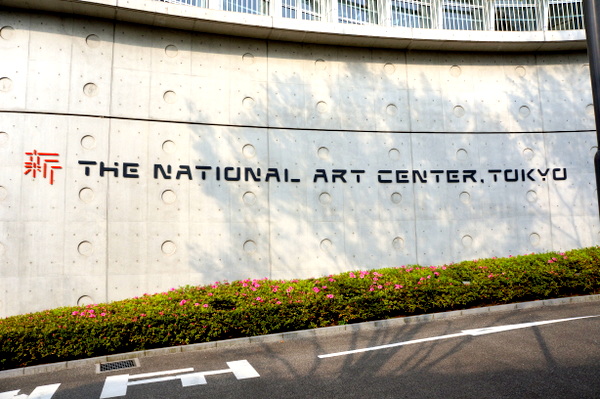 My first destination: The National Art Center

During the Roppongi Art Night,
most participating venues are free to enter and stay open later than usual,
and there are shows and events throughout the day + night.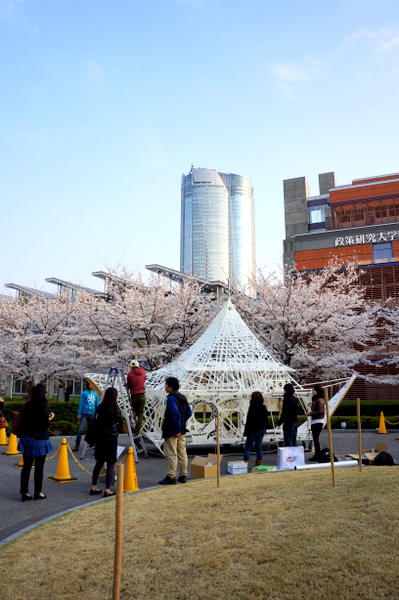 Just for one night.

When I arrived, it was rather warm.
But a couple days later, it'd become cooler.

Because I was gonna stay out all night in Roppongi,
I came fully equipped.

Foldable down jacket, big camera, scarf,
iPad mini, various adapters and chargers, etc.
My bag was so heavy...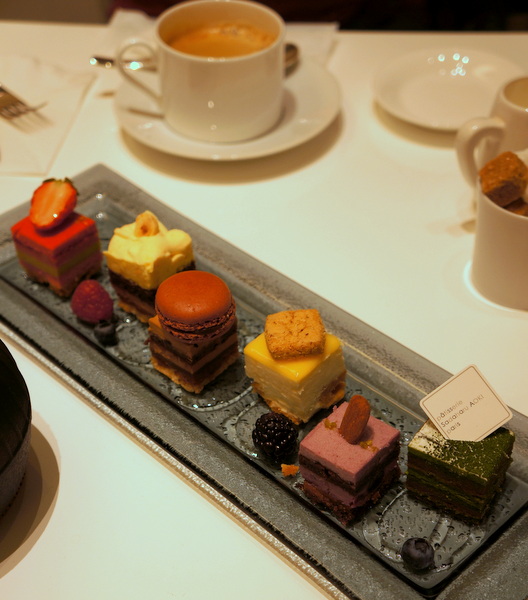 I also enjoyed edible art



Jet-lagged and walking non-stop, I needed this break.


It was nice to catch up with an old friend.
Schedule conflict prevented our annual get-together trip,
but I'm glad that I got to see her.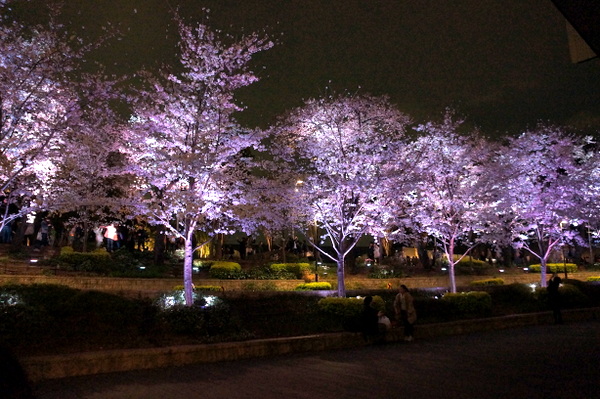 Thanks to this unpredictable, bizarre weather,
the night was blessed with the cherry blossoms.

Soon, it was past 8.
I was quickly loosing steam and needed to refuel.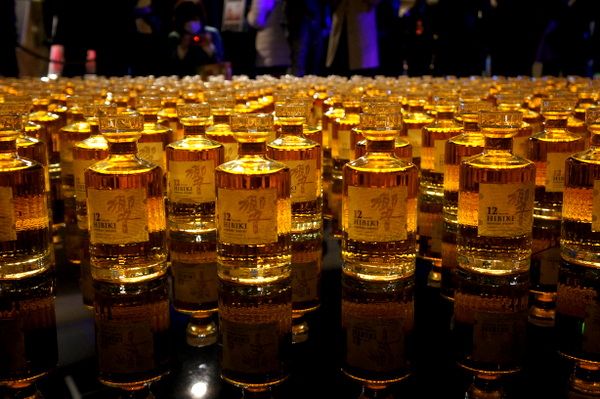 No, not with whiskey.

But with some Italian food.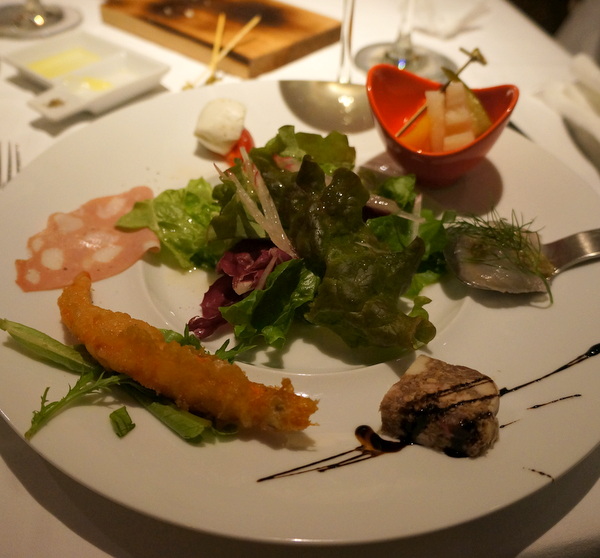 A bit of this and a bit of that.

Pizza Margherita.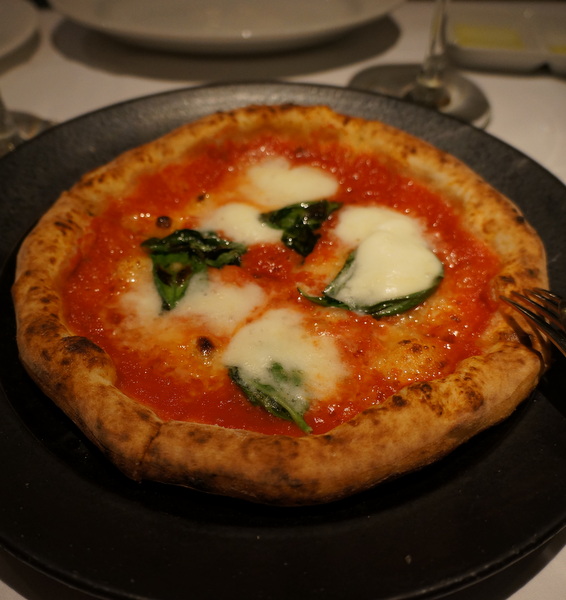 Carb 1.

Spaghetti Bolognese.


Carb 2.

Ice cream.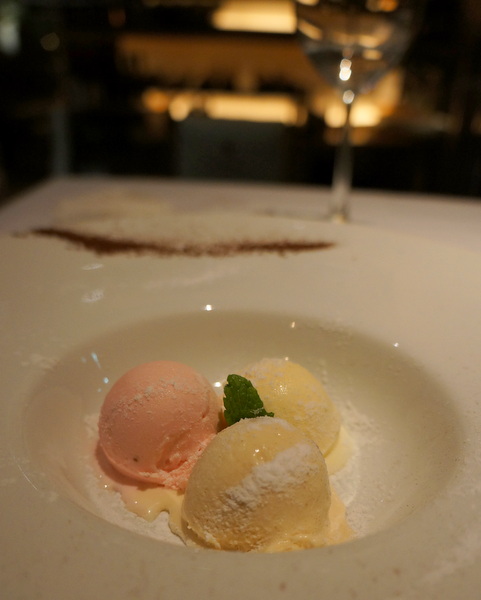 Carb 3.

By the end of the meal,
I was ready to go home.

My boots were killing my feet and I was about to fall asleep.
Like any sensible person, I took the train and went home



I'm not young anymore, am I!?

Being in Roppongi reminded me of the time I used to work here.
That was more than 10 years ago.

How time flies!!!




もう先月の話し。

バレンタインに、焼き肉行って来ました。 

なぜ焼き肉って? 

男二人の我が家はガッツリ食べれる方が好き


しかも、Buyclubのクーポンも有るから丁度良い。
マノーの横にあるBAPへ。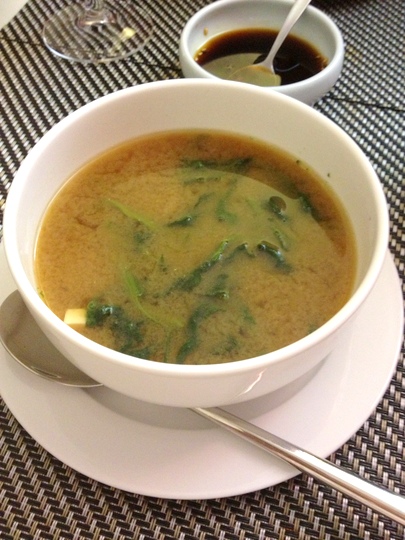 コースを頼んで、まず来るみそ汁。

韓国のみそ汁ってちょっと納豆ッぼい。
(でしょ?)
 
大体、バレンタインデーに焼き肉いかないでしょ、普通。
だから空いてると思って。

その後は餃子が来た。 


普通に美味しかった。 

やっぱり空いてた。

でも、一組、妙にドレスアップしたカップルが後から来た。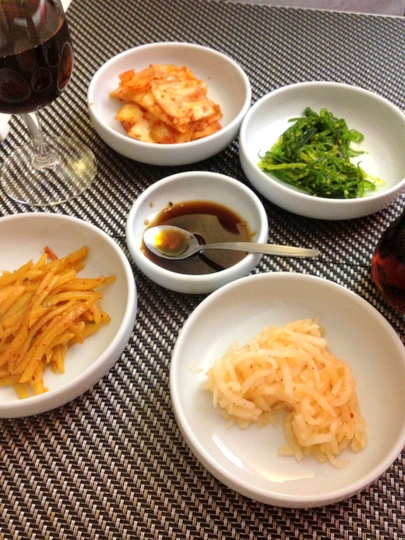 韓国料理はこの様々な付け合わせが嬉しい。

アメリカだとお代わりいくらでも出来るんだけどね。。。
(あ〜恋しい、カリフォルニアの太陽が。)


例のカップル、なんかういういしくて可愛い。 
ちょっと不器用でぎこちない感じ。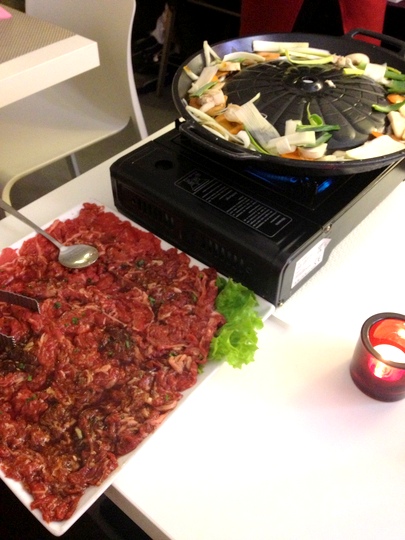 結構量が多い! 

僕達も10年前はあんな感じだったのかな??

野菜から水分が一杯でるから「焼く」ってよりは
「茹でる」って感じの焼き肉。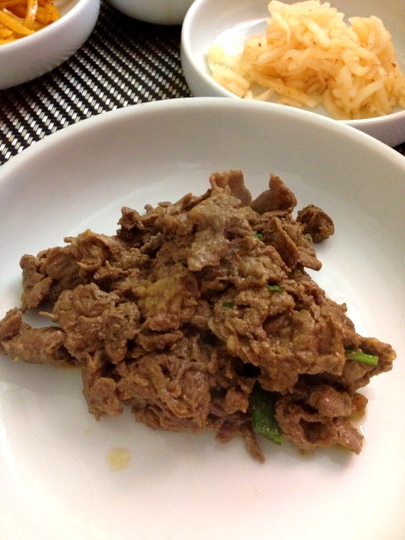 美味しいけど、なんかすき焼きっぽい感じ? 
柔らかい。

ガッツリでロマンスの欠片も無い様な食事だけど、満足。

終わりには、デザートが。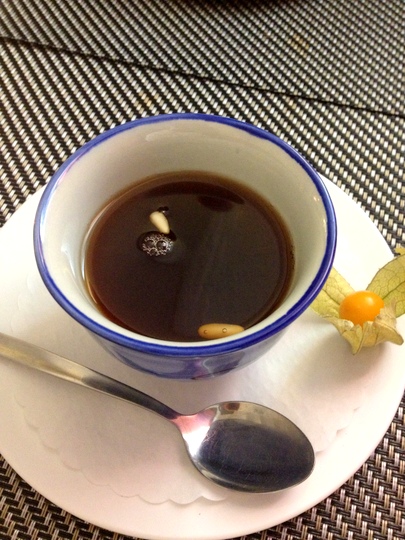 シナモンと松の実などの風味の甘いお茶。

やっぱりこのBuyclubってお得だよね。 

家に帰ってから服の匂いを嗅いだら、焼き肉の匂いがしなかった。
茹でてるから湯気だけで煙にならないからかな? 

そう言えば、ロマンスないって言ってたけど、
スティーブンは色々努力してくれたんだっけ。。。 

忘れてた。

えへ



霜降り牛が食べたいな〜




What? Plan-les-Ouates?
Why would we go there?
Because we had a buyclub voucher.

It didn't take too long to get there,
but it sure felt like we were going out of town.
To Time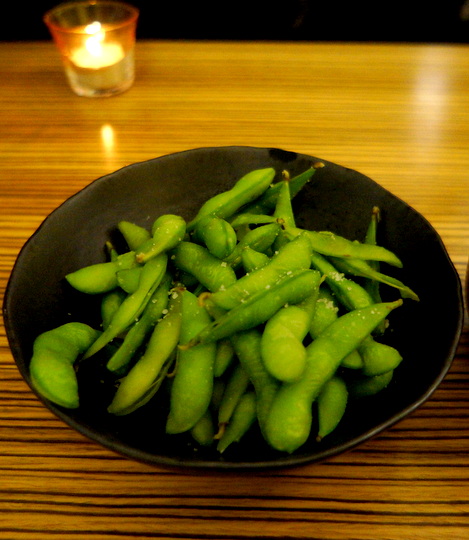 Edamame to start with.

The deal was a tasting menu for two.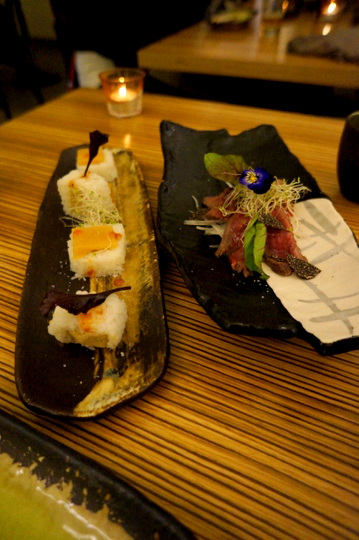 On the left is a fois gras roll.
And beef tataki with summer truffes.

I think that's what they were.
This was a few months ago and I don't remember the details anymore.

This one, I can't even recall what was inside...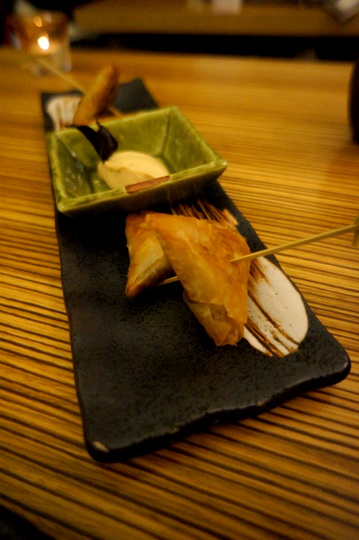 Some kind of fried stuff, stuffed with something.

Then, some raw fish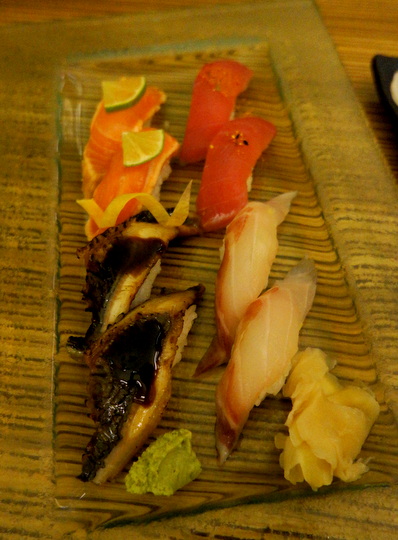 They were all good.
It's funny how I enjoy eating sushi now.
I really didn't care for it when I was younger.

After the cold dish, something warm.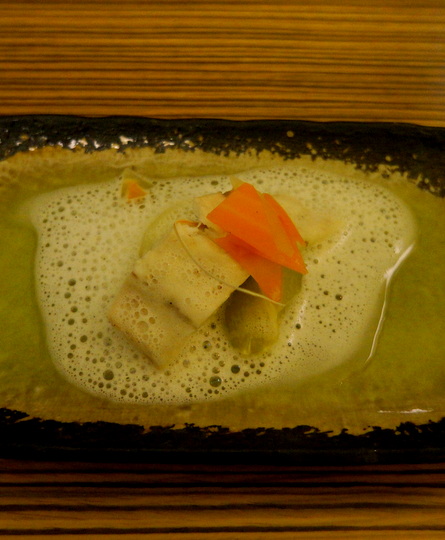 White fish in a thai coconut sauce.
Lemongrass and fish was a nice combination.

After fish, it was chicken.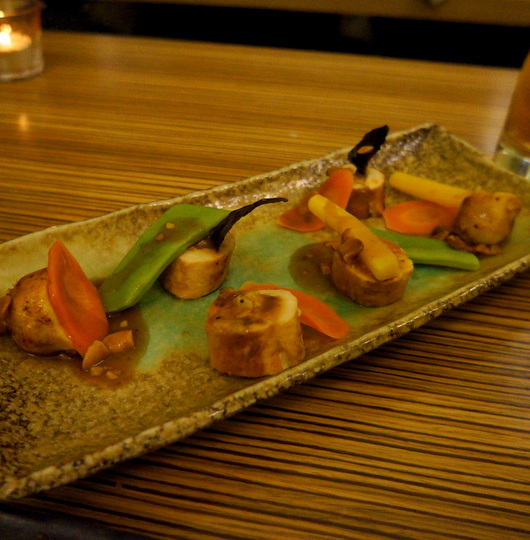 I remember this being a bit bizarre...
But then again, it wasn't too memorable and so don't remember how.

And this was how the night ended.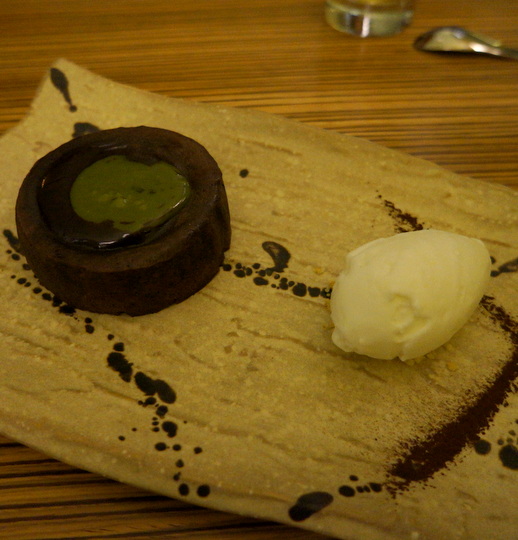 Chocolate fondant with green tea center and ice cream.

Another thing I don't remember, the price.
I can't say exactly what we paid for the voucher,
but I thought this was a great deal



We gotta do all we can to enjoy dinning out in Geneva, right



Moving on from our excursion at the flea market,
we went to a marché for lunch.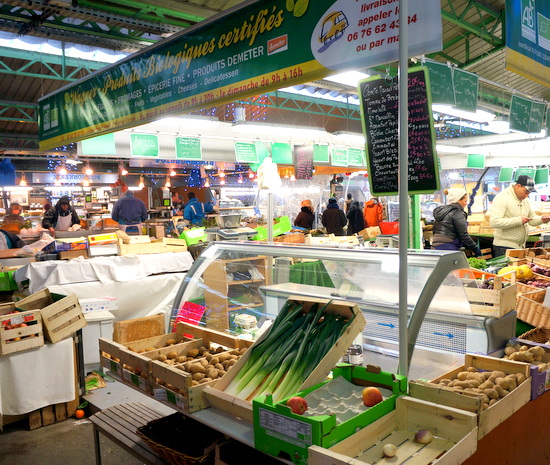 Le Marché des Enfants Rouges.

There were some lunch choices, but they were all pretty busy.
Because it was literally freezing cold and we couldn't eat outside,
making the decision was extremely challenging.

After going back and forth and even leaving the marché once,
we came back to the Italian food stand and waited for several minutes.

Finally inside their eat-in section with heaters, we had this.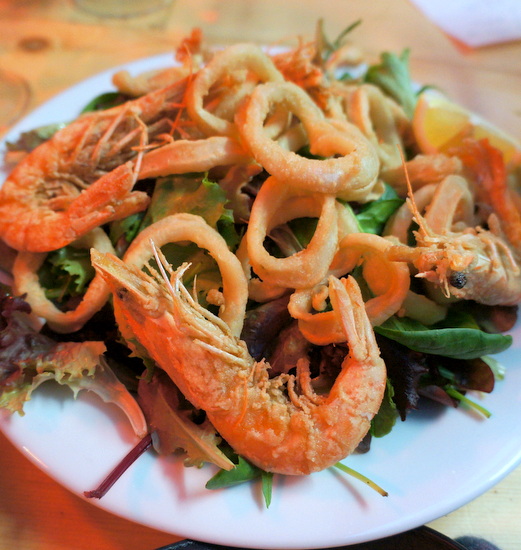 Fried calamari and shrimp.
Although fried, it was very light and perfect for the cold weather.

Then I had this.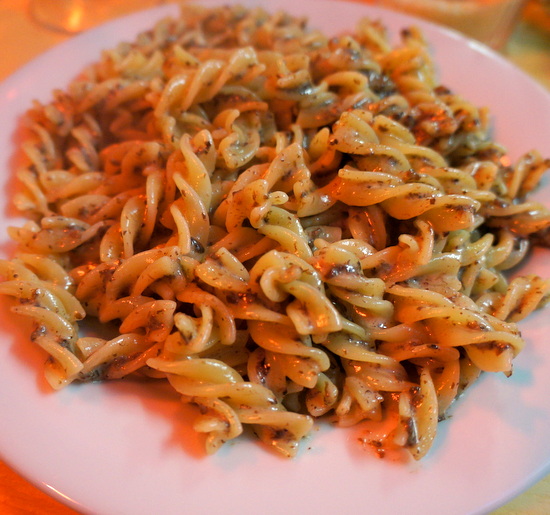 Truffle pasta.
I wanted to have vongoles, but they sold out



Steven chose this...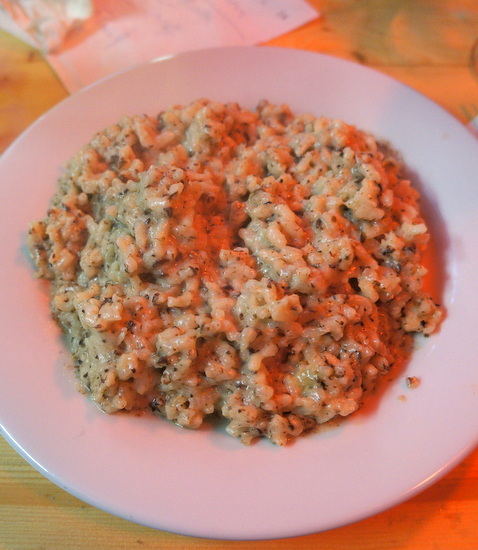 Truffle risotto.

They were both good, but quite creamy and very heavy.

The combination of my indecision, the snowfall,
the RER disruption, and the long line at the Customs office
almost caused us to miss our flight.

But to our relief, we were lucky and cunning enough to
get through the security and make it back home



Ah, I miss Paris.

That was A LOT of fun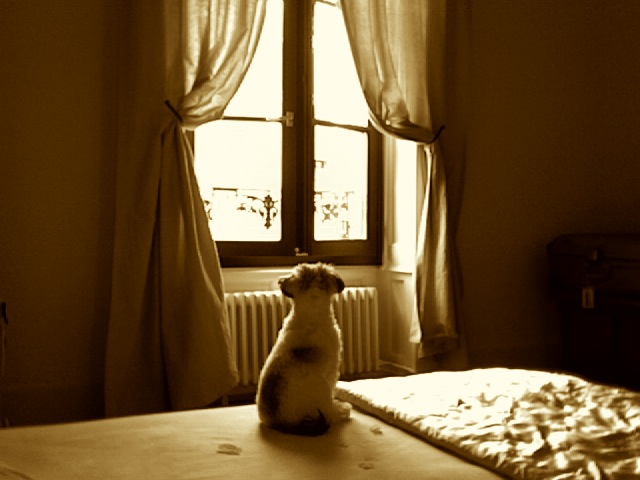 気まま我儘に生きるYasの人生を、正直率直に、そして飾らなく語るブログです。 This is a blog where Yas talks about his life in a foreign land seen through his bizarre and frivolous, yet sincere eyes
by Yas-Unprescribed
ブログパーツ
このブログに掲載されている写真・画像・イラストを無断で使用することを禁じます。Copyright © Life Without A Prescription - 処方箋無しの人生 All Rights Reserved